Setting up a business can be straightforward. You arrange the funds, build a core team, and take care of all the technicalities. The challenge, however, lies after this basic process.
As an enterprise, you need to build a solid customer base. So, how do you initiate this process?
Well, the answer is simple — targeted marketing and promotions. One of the best channels to promote your brand is email. The email marketing revenue has a projection to increase by 13.3% up to 2027. This statistic implies the significance of a successful email marketing campaign for modern businesses.
So, as a company, you should plan an effective email marketing strategy to nurture leads. This blog explains the stepwise process to develop suitable campaigns.
The ABC of Email Marketing
In simple terms, email marketing implies the process of sending emails to prospects and potential leads.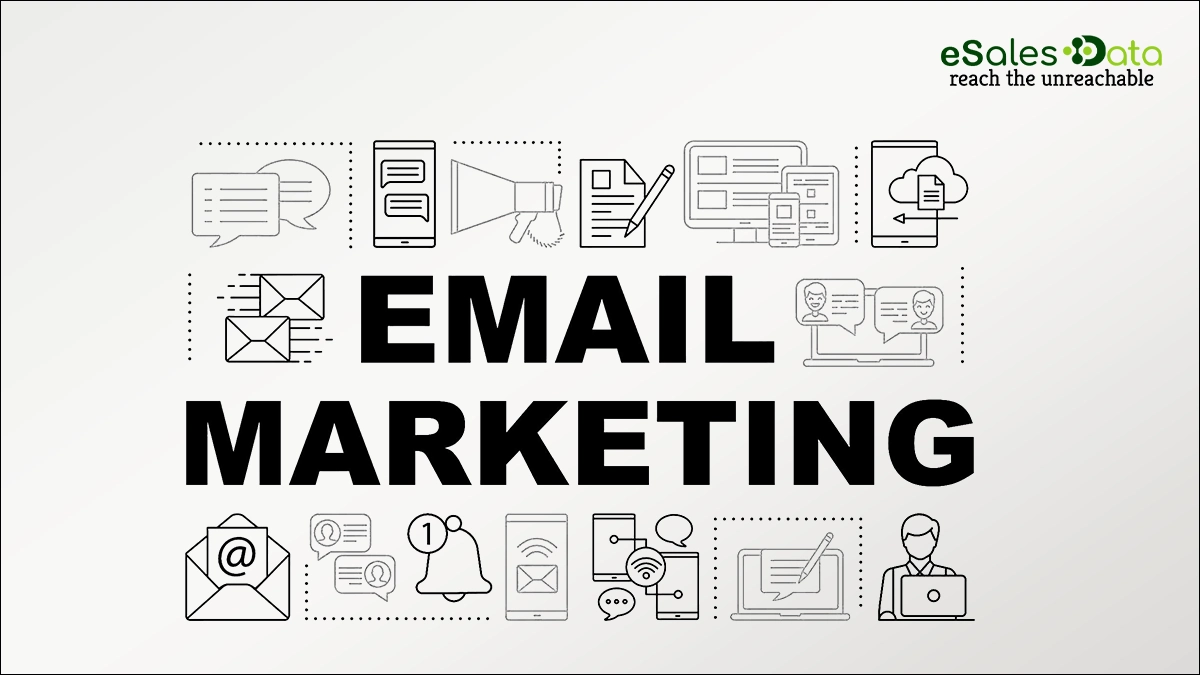 The main objectives behind a successful email marketing campaign are:
Nurture leads
Drive engagement
Increasing brand awareness
Inform readers about company updates
Convert customers into brand advocates
So, how can you achieve these goals? Well, businesses can explore the following options in their email marketing strategy:
Newsletter emails
Onboarding emails
Promotional emails
Re-engagement emails
Cart abandonment emails
Sending different types of emails to the right prospect is crucial to run a successful email marketing campaign.
How to Run a Successful Email Marketing Campaign?
The following steps can prove as a guide to running pertinent email marketing campaigns. Ensure that you plan a methodical approach and align them with your business goals.
1. Identify and Create Well-defined Goals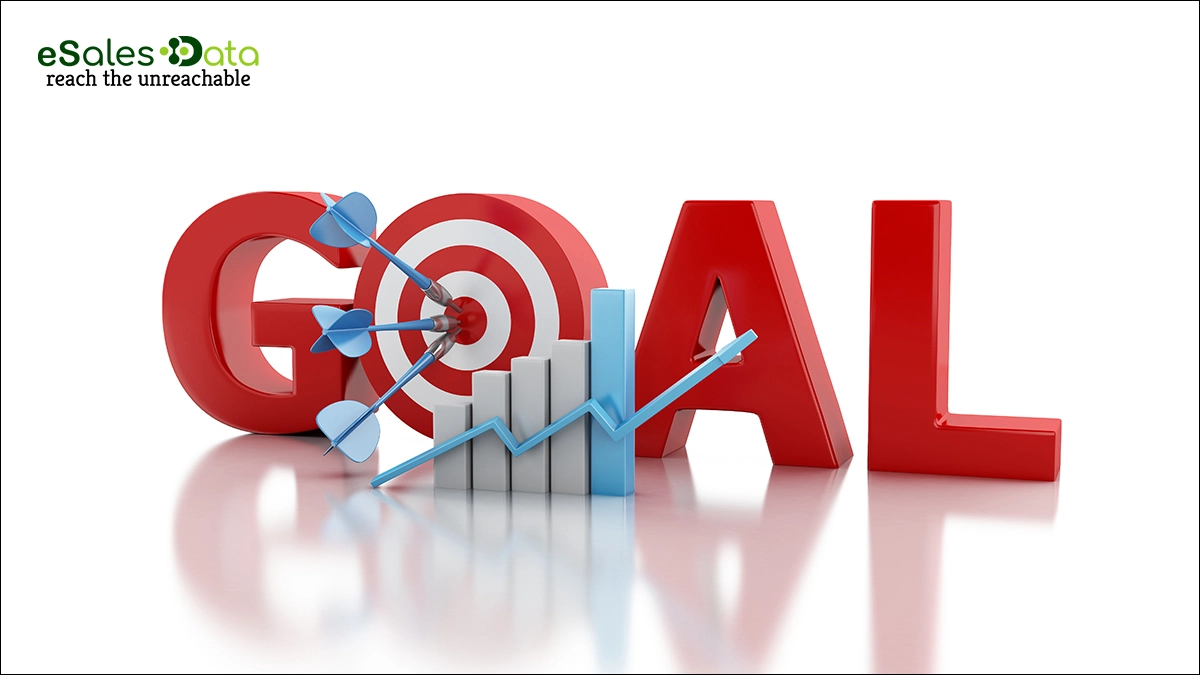 You might be looking to connect with small-scale firms or fortune 500 companies. Despite the intention, your marketing campaigns should adhere to the goals.
To plan a successful email marketing campaign, you can identify certain goals as follows:
Making sales
Boosting engagement
Establishing brand reputation
Increasing the subscriptions
Educating the audience
The type of content, time of delivery, and attachments in the email vary as per the marketing goals. So, ensure that you discuss these aspects with your marketing team and create a systematic blueprint.
2. Build an Actionable Email List
A successful email marketing campaign is one of the best customized B2B promotional strategies. Why?
This channel of communication allows you to connect with several leads at the same time. However, you should utilize a well-segmented email list that can offer a high return on investment (ROI).
To build an actionable email list, ensure that you know the target audience. Next, consider the following pointers:
Buyer's persona
Customer challenges
Demography
Revenue and size
An actionable email list allows you to classify prospects easily. For instance, you might be looking to promote your product in a specific location. In that case, sending emails to decision-makers outside a certain area will prove ineffective.
A tailor-made email list can solve this problem and create a solid data resource for running a successful email marketing campaign.
3. Create Appropriate and Enticing Content
The number of email users can rise to 4.6 billion by 2025. What does this statistic imply?
Well, this prediction reveals the following two aspects:
The number of email users is increasing
You need to stay relevant to have the edge over competitors
The content of an email serves as the backbone of your marketing campaign. The competition on the digital scene is immense. So, you need to find ways to catch the target audience's attention.
Here are the main elements that your targeted email should include:
Subject line
Body
Call to action (CTA)
Design
To run a successful email marketing campaign, your content should align with the promotional goals. Focus on the right tone and body, and portray professionalism.
You can even refer to B2B email templates to get a general idea of the content in specific email types.
4. Focus on the Subject Line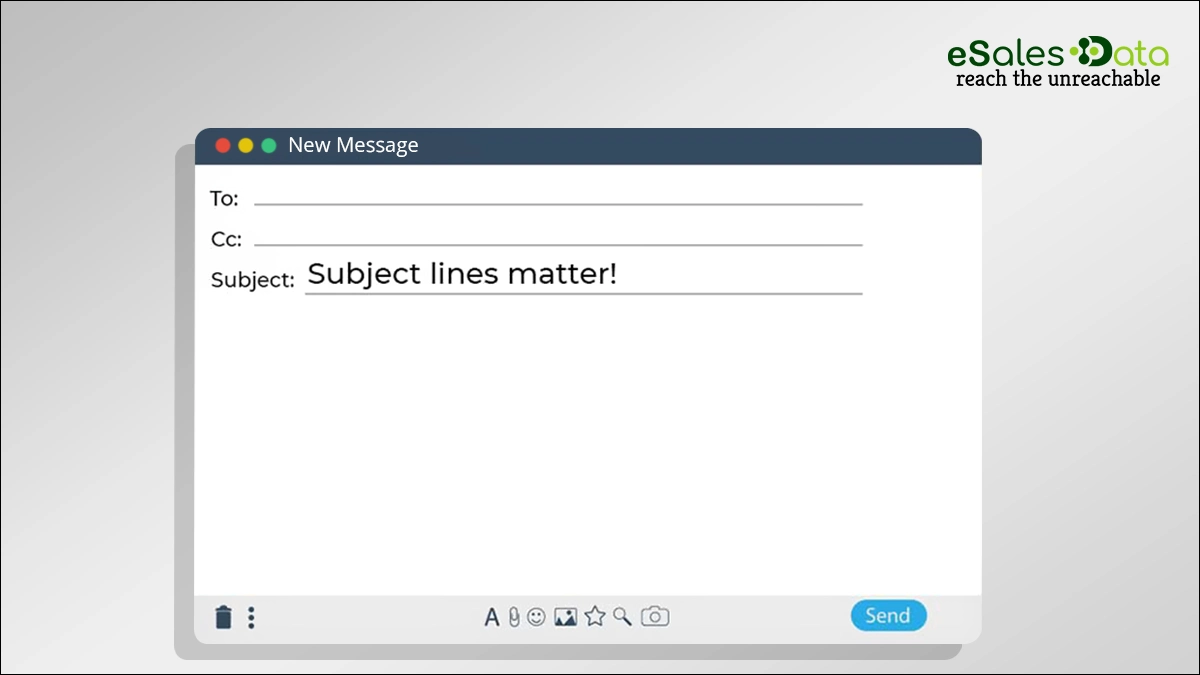 A successful email marketing campaign should persuade clients to open the message. So, what is the first step in achieving this objective?
Well, you need a strong subject line to captivate the attention of the readers. Pay attention to the following factors while creating this element:
The length of the subject line
Mentioning important words in the beginning
Display of the subject line on smartphone screens
Personalization in the subject line if possible
You require creativity in crafting engaging and appropriate subject lines. If possible, you can even reach out to content experts for this purpose. After all, the subject line is a vital facet of your email marketing campaign.
5. Plan Email Deliveries and Schedule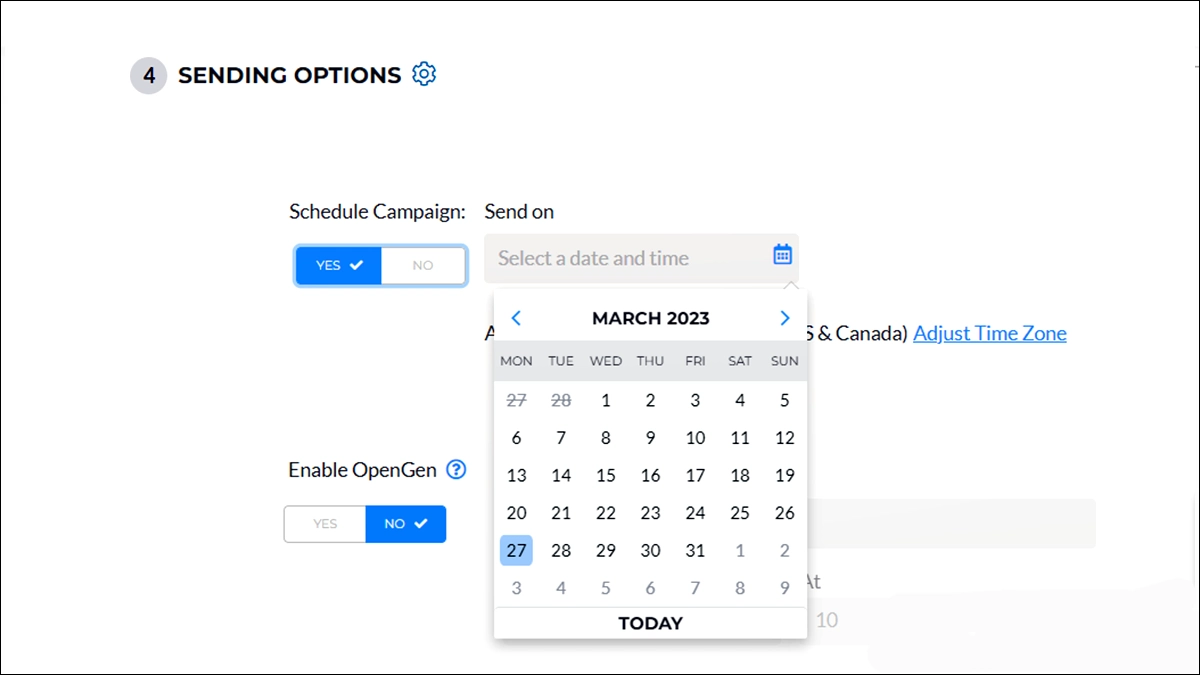 Sending emails at the right time is crucial to address bounce rates and low responses. So, to bolster your successful email marketing campaign, ensure that you plan the delivery time perfectly.
Some essential aspects of this step are as follows:
The email opening rates are highest between 9 and 11 a.m., so you must pay attention to corporate work timings
Strategizing post-work emails can also be a good tactic
Also, it is beneficial to plan the frequency, basic outline, and subscriber actions while creating a detailed marketing campaign.
6. Measure the Results and Modify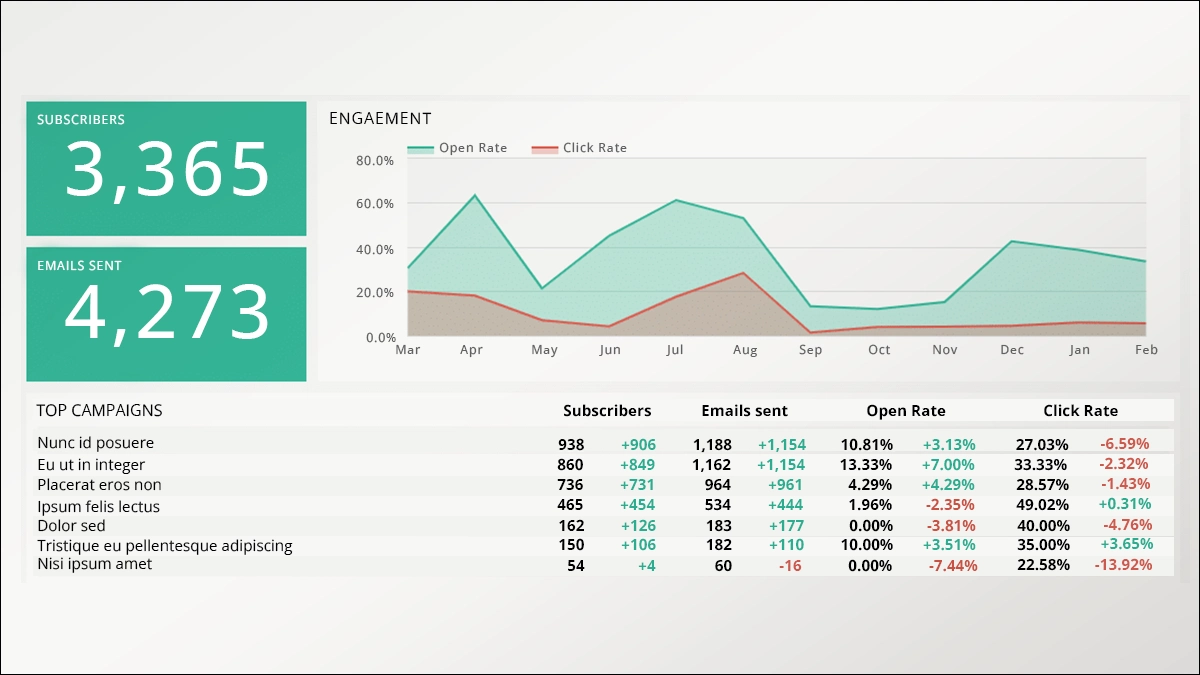 Tracking metrics completes your email marketing campaign cycle. This way, you receive a comprehensive analysis of your outreach and can modify the emails accordingly.
Ensure that you track the following metrics while evaluating the state of your successful email marketing campaign:
Click-through rate: This parameter explains the percentage of people that click on your email. Ensure that you have a catchy subject line, relevant content, and optimum CTA placement to enjoy high click-through rates
Open rate:This rate symbolizes the number of leads that open and read your email content
Bounce rate:This element denotes the number of emails that do not reach the intended recipient
Lead generation: This parameter measures the conversions against the total number of visitors. Your lead generation value should be high
In addition to these crucial aspects, you can also track A/B testing, spam, and unsubscribe count to understand the success of your email campaigns.
A Few Handy Tips for Successful Email Marketing Campaigns
Now that you know the stepwise process to create plan effective email marketing campaigns, these tips can prove helpful:
Focus on device compatibility: Choose suitable email templates that work well on laptop screens as well as smartphones. Remember, most professionals use mobile phones to read emails.
Choose the right dataset: Prefer a well-segmented email database including the right filters. For this purpose, you can approach a reliable email list provider who understands the requirement of your business.
Offer value through your emails: Remember to create content that addresses the pain points of your readers. You can also promote your products or services and explain how these can bolster your client's business.
Focus on a concise and clear message: Keep the content of your email short and to the point. Use visuals and relevant graphics, if possible, to entice the reader's attention.
Keep it conversational: Even B2B emails can be conversational and personalized. You can use questions and include a solution in your email copy.
Apart from these fundamental suggestions, you can also follow certain valuable strategies. For instance, using options like 'email preference' and planning drip campaigns can offer an edge over competitors.
Also, be sure to position the CTA at the end of the email. Ensure that the design of the call-to-action button is visible and grabs your lead's attention.
Finally, another handy suggestion to plan a successful email marketing campaign is giving power to the target audience. Include an opt-out option in your email that ensures adherence to data regulation. This way, you establish yourself as an authentic business that does not impose promotions on potential leads.
In a Nutshell
When you know how to run a successful email marketing campaign, it is possible to generate lucrative leads and establish a vital brand presence.
However, as a business, you should understand how to build an email marketing campaign that converts leads into buyers. First, awareness of your target audience is crucial. This way, you can create a suitable email list for channelized B2B marketing.
Next, you should focus on creating apt content and covering all the important elements. Ensure that your emails are mobile-friendly and have appropriate placement of CTA. Also, choose the right type of email for meeting different marketing goals.
Finally, you should create a well-laid timetable and follow it without fail. Identify the best time to send your emails to prospects' inboxes. Measuring the results with appropriate tools can help modify the campaigns as per requirement.