Did you know the restaurant industry turnover is at an all-time high, at 75%?
The US restaurant industry bounced back and made $898 billion in sales in 2022 after a significant depression due to the COVID pandemic. After two years of pandemic gloom, diners now look for a taste of the good life, and the best restaurants in the US are here to serve them. Further, a study reveals that the estimated value of the full-service restaurant market will be $1.51 trillion in 2023 and reach a valuation of $1.93 trillion by 2033.
Such a thriving market landscape opens floodgates of opportunities, paving the way for the food and beverage industry flourishing across the USA.
Top 10 Restaurants in the USA
The USA is a melting pot of cultures, flavors, and culinary experiences, making it a haven for food enthusiasts from around the world. With an extensive array of food options, the country boasts of a remarkable restaurant landscape that caters to every palate.
According to a 2020 report by the National Restaurant Association, more than 1 million restaurants operate in the US. These restaurants function at thousands of locations nationwide, making them leaders in the industry.
Let's dive deep into the restaurant industry and highlight some of the best restaurants in the US.
1. Alinea – Chicago, Illinois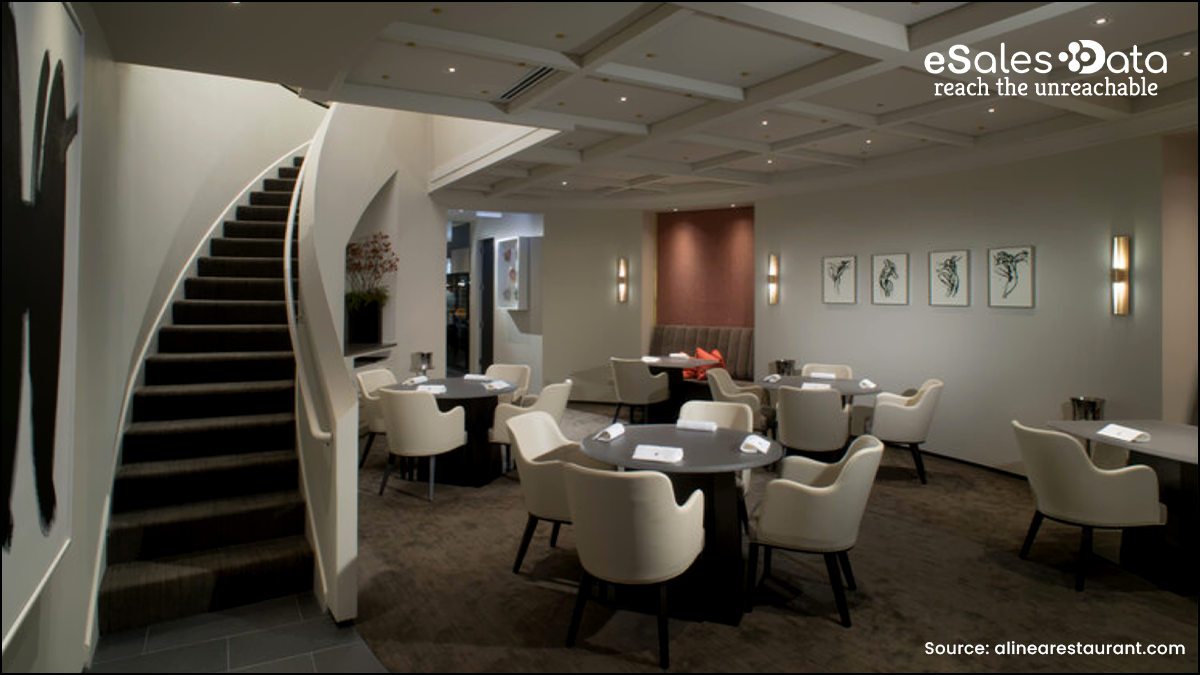 Since its opening in 2005, Alinea has remained at the forefront of the modern gastronomy trend, known as one of the most coveted restaurants worldwide. Praised for its innovative approach to modernistic cuisine, Alinea is on the list of:
The Best Restaurants in the World by Elite Traveler
The Best Restaurant in the U.S. by Gourmet and Business Insider.
The Best Restaurant, North America, by The World's 50 Best Restaurants
Nestled in the vibrant city of Chicago, this restaurant offers a complete sensory experience for diners, presenting artfully crafted dishes of taste and texture.
Renowned for its innovative approach to dining, Alinea has become synonymous with culinary artistry. As a result, it is one of the top restaurants in the USA to attain the coveted Michelin 3-Star rating.
It hosts a multitude of party sizes within three different dining rooms – the Kitchen Table, The Gallery, and The Salon. Chef Grant Achatz takes guests on an avant-garde journey through a multi-sensory experience where food transcends its traditional boundaries.
2. Eleven Madison Park – New York City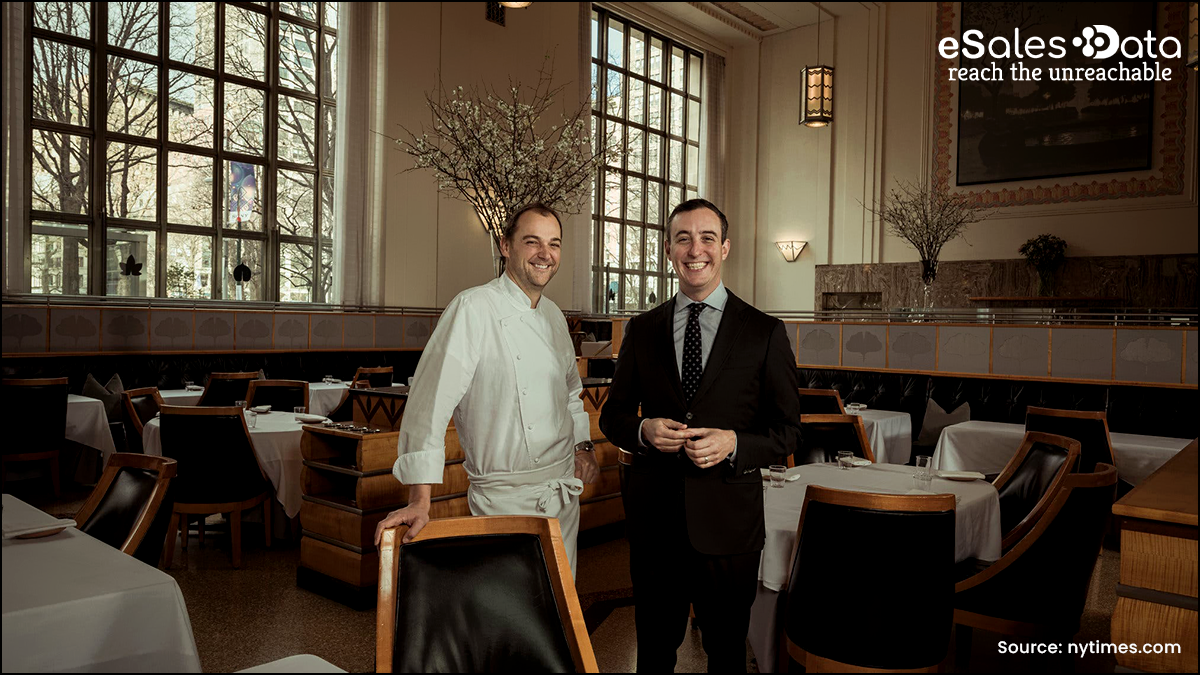 Located in a stunning Art Deco building in Manhattan overlooking Madison Square Park, Eleven Madison Park presents an unforgettable dining experience under the guidance of Chef Daniel Humm. The restaurant was established in 1998 and recently underwent a full-scale renovation in 2017 to deliver an improved fine dining experience.
Known for its exceptional service and refined cuisine, the restaurant combines classic techniques with a modern twist. It features a host of plant-based courses focusing on local ingredients to surprise and delight the palate.
Guests also have the option to visit the bar, where they can enjoy an abbreviated version of the tasting menu, indulge in light snacks, or simply savor a refreshing cocktail or a glass of fine wine.
The restaurant earned several accolades, including four stars from the New York Times and three stars from the Michelin Guide.
3. The French Laundry – Yountville, California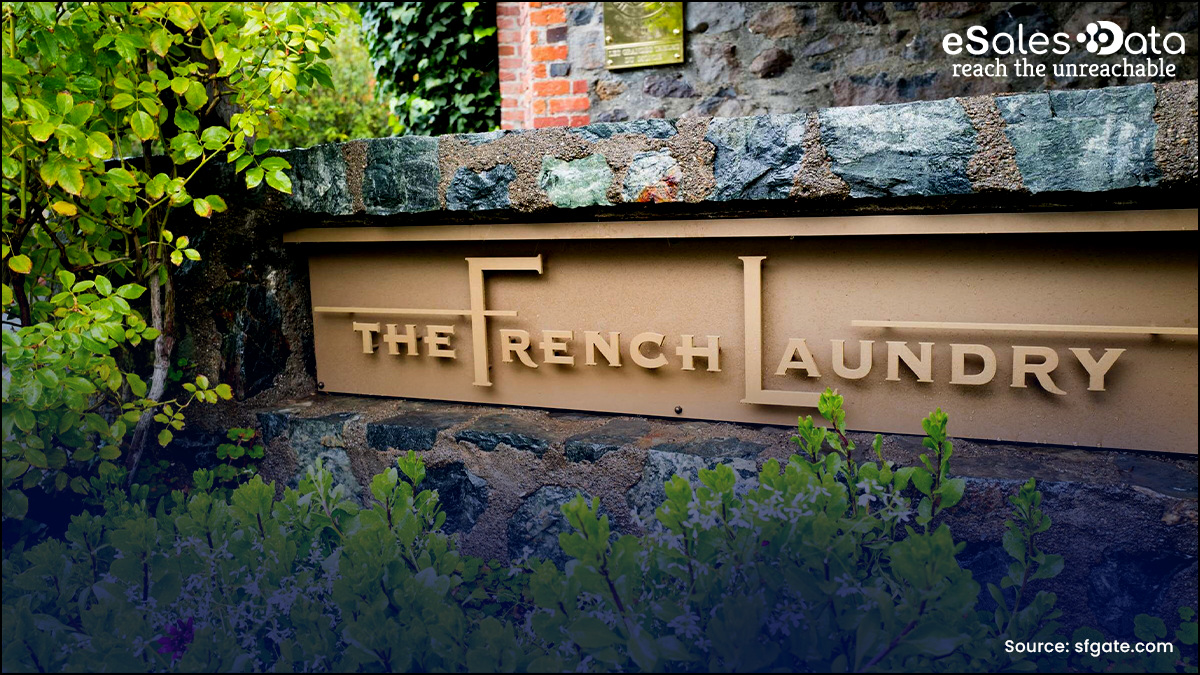 The French Laundry is a legendary restaurant nestled in the charming Yountville town, California. Established in 1994, the restaurant is famous for its exceptional cuisine and has become a coveted dining destination among others in the US.
The restaurant's signature dish, Roasted Maine Diver Scallops, is a must-try for people fortunate enough to book a reservation at the restaurant. The dining experience at The French Laundry revolves around two exquisite tasting menus: one is a dinner nine-course menu and a seven-course menu perfect for lunch.
Selected as the World's Best Restaurant in 2003 and 2004, The French Laundry is still among the top restaurants after a quarter century. The owner and the then chef Thomas Keller also won The Diners Club Lifetime Achievement Award in 2012 for maintaining impeccable standards, unwavering consistency, and excellent food.
4. Per Se – New York City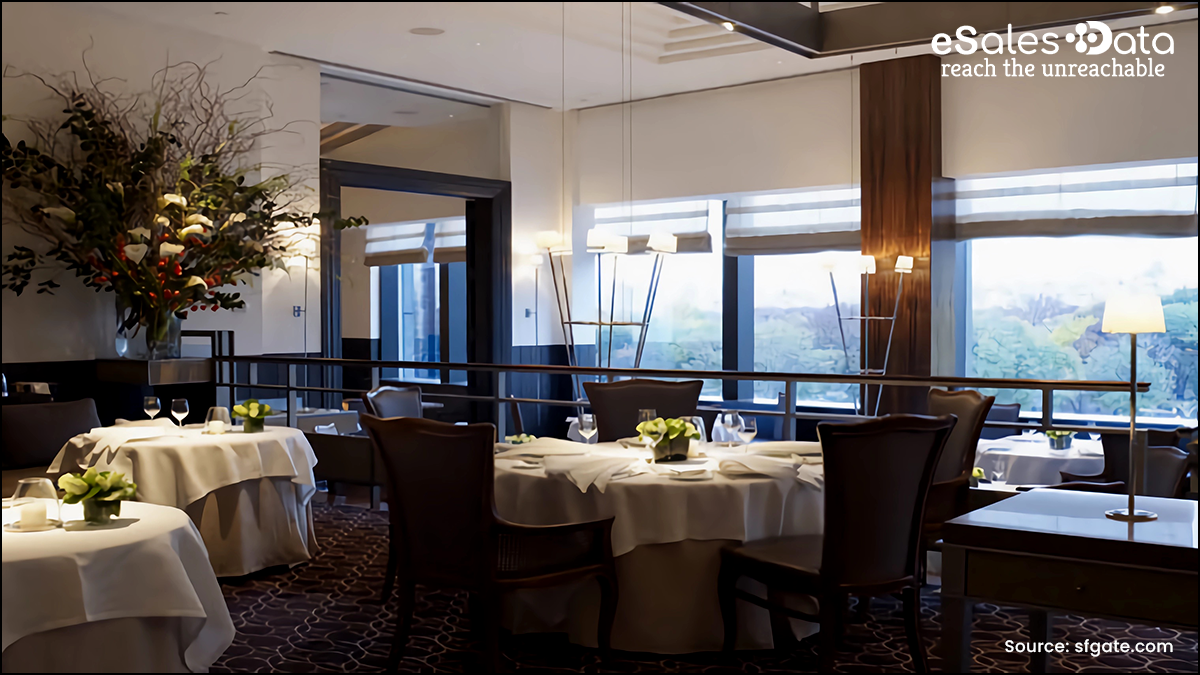 Thomas Keller made his name with the famous The French Laundry in California's Napa Valley, America's finest restaurant. One can count Per Se as its chic big-city sibling in every sense.
The establishment possesses all the essential elements contributing to its legendary status in the restaurant industry. It features a tastefully designed ambiance and a spectacular setting with stunning views of Central Park and Columbus Circle.
Per Se serves two new nine-course tasting menus every day. It also serves signature dishes of the owner Thomas Keller, including Oysters and Pearls and Sabayon of Pearl Tapioca. The restaurant offers exceptional hospitality and service with an abundance of creativity and attention to detail that consistently pushes the boundaries of fine dining.
5. The Inn at Little Washington – Virginia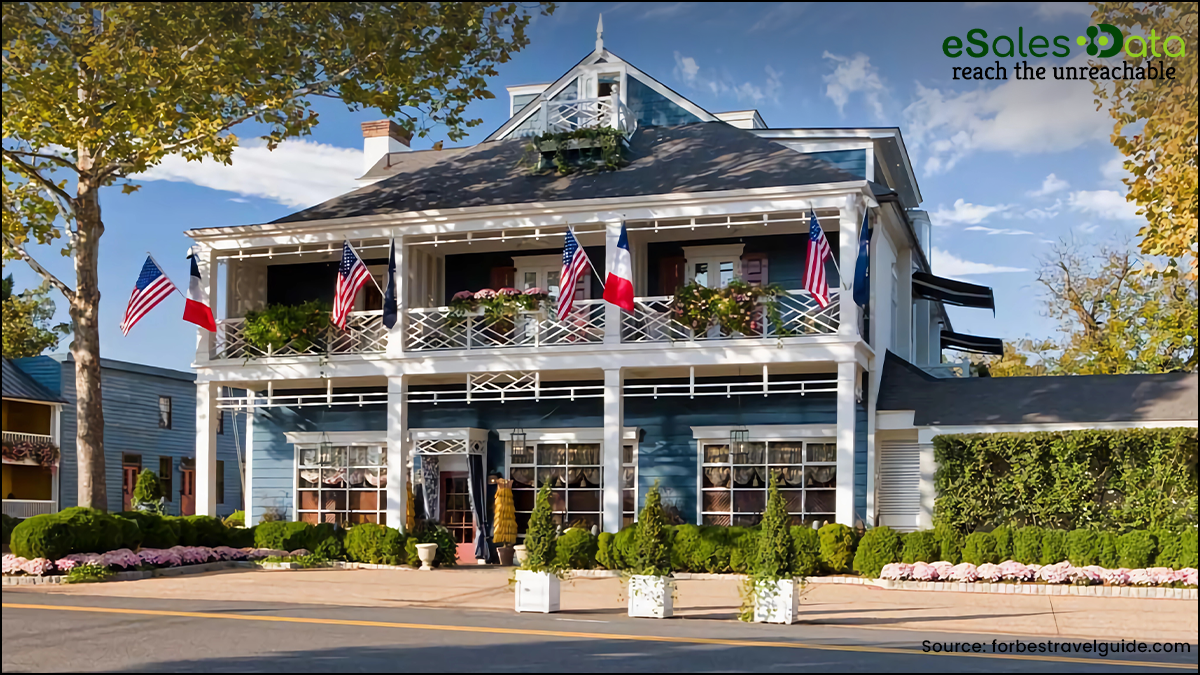 Nestled near the Blue Ridge Mountains of Virginia town with less than 200 people, The Inn at Little Washington is among the top listed restaurants. The owner Patrick O'Connell first converted a garage into a restaurant and built it into a place of gastronomy excellence over the last four decades.
He is a self-taught chef who revolutionized American cuisine by embracing farm-to-table cooking and skillfully incorporating modern French techniques, earning high praise from the esteemed Gallic food guide. The eatery serves classic American dishes with a unique focus, as in the Gastronaut and The Good Earth.
The restaurant holds three Michelin stars for its exceptional cuisine and pleasing sensory experience.
6. Le Bernardin – New York City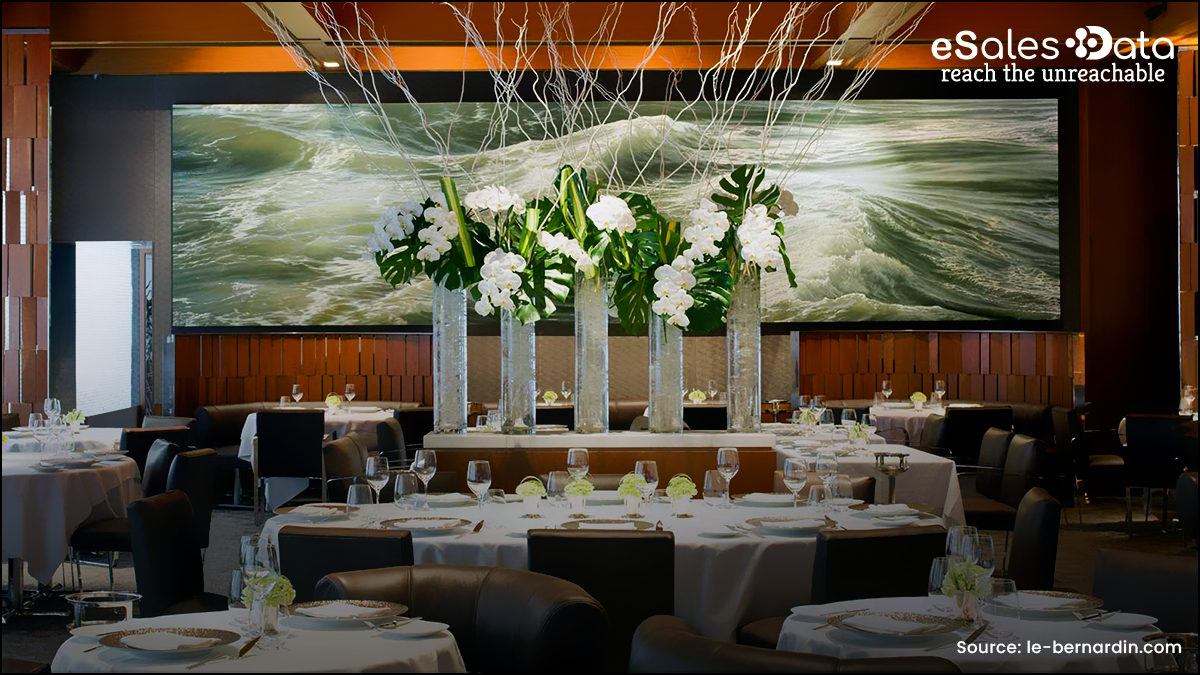 Le Bernardin is another award-winning restaurant in New York City. This Michelin-starred seafood restaurant offers a unique and memorable menu with top-quality international ingredients carefully selected to optimize flavors in every bite.
Guided by chef Éric Ripert, the Le Bernardin team serves some of the best and freshest seafood dishes. It includes a lobster poached in butter and a tuna tartare with classic steak cuts like filet mignon and ribeye. Le Bernardin's signature dishes are the Black Bass Tartare with a refreshing Yuzu dressing and various Sashimi selections.
Furthermore, the meticulously curated wine list presents extraordinary vintages from across the globe, perfectly complementing every dining experience.
7. Zahav – Philadelphia, Pennsylvania

Inspired by Israeli culture, renowned chef Michael Solomonov and co-owner Steve Cook together opened Zahav. Founded in 2008, it quickly got recognition from diners for its delicious Hummus Tehina.
Zahav has a devoted following for its menus that skilfully blends rich Israeli flavors with contemporary culinary processes to curate one-of-a-kind dishes. Several of their distinctive culinary dishes have attained iconic status, embraced by restaurants in the US and abroad.
Moreover, the restaurant serves thoughtfully selected Israeli wines to enhance the flavors and textures of exceptional cuisine.
8. Atelier Crenn–San Francisco,California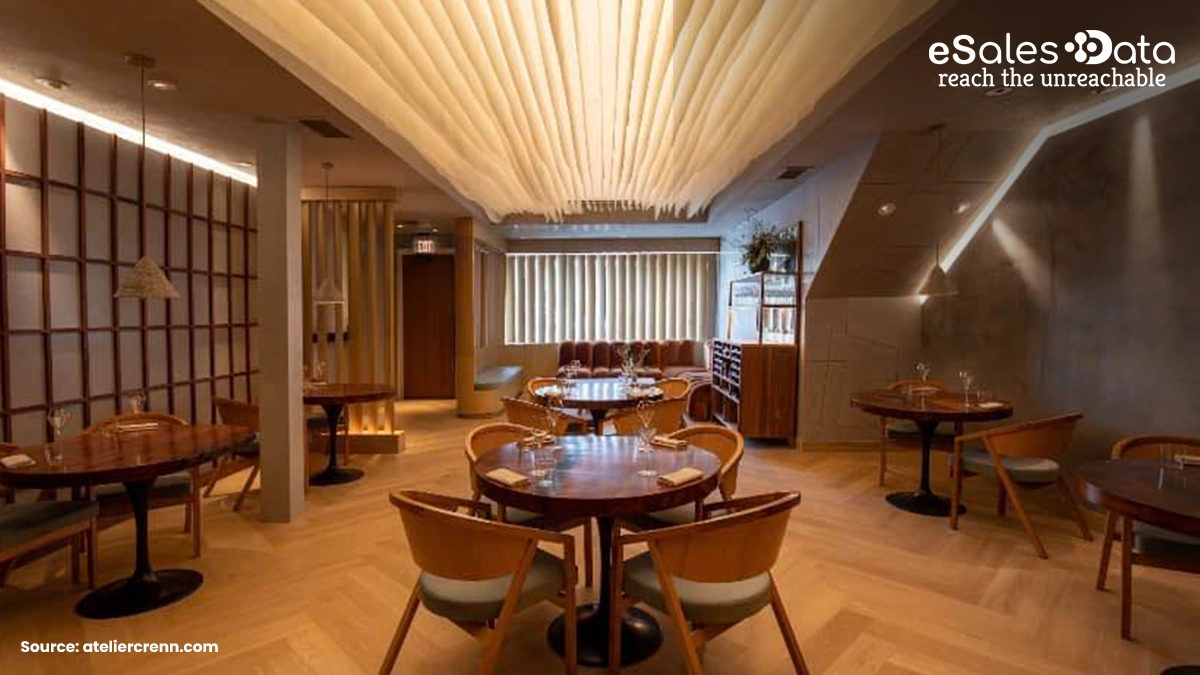 Atelier Crenn in San Fransisco is a culinary gem that invites diners into a world of artistry and imagination. Led by visionary chef Dominique Crenn, Atelier Crenn earned numerous international acclaims for its innovative approach to fine dining, poetic menus, and stunning presentations.
The three Michelin-star restaurant goes beyond traditional gastronomy, fusing art, nature, and exquisite flavors to create an unparalleled dining experience.
Chef Dominique Crenn's culinary philosophy centers around storytelling, using food as a medium to evoke emotions and memories. She crafts each dish at Atelier Crenn, combining elements of nature, seasonality, and personal experiences.
9. Benu – San Francisco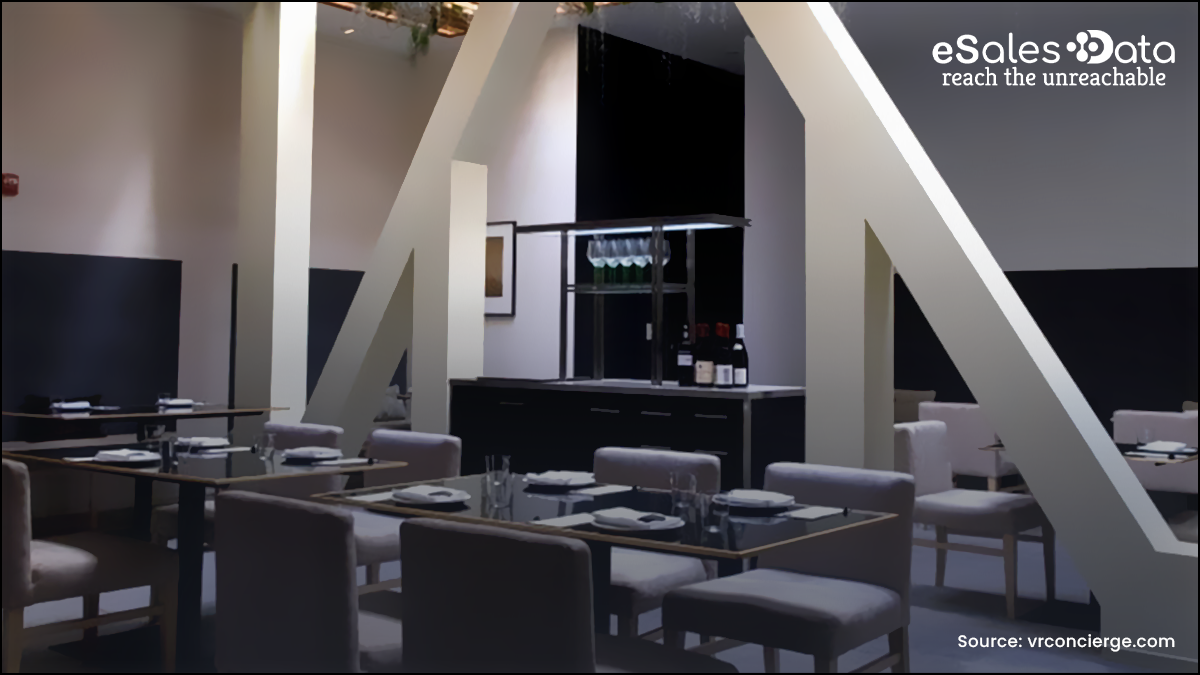 Benu is a Michelin three-star restaurant located in San Francisco, California. It gained recognition for its innovative and modern approach to American cuisine with influences from various Asian cultures, including Korean and Cantonese.
The head chef of the Benu is Corey Lee, the former chef de cuisine at The French Laundry, another prestigious restaurant on the list.
Opened in 2010, Benu offers a tasting menu that showcases seasonal ingredients and combines traditional cooking techniques with modern interpretations.
10. Quince – San Francisco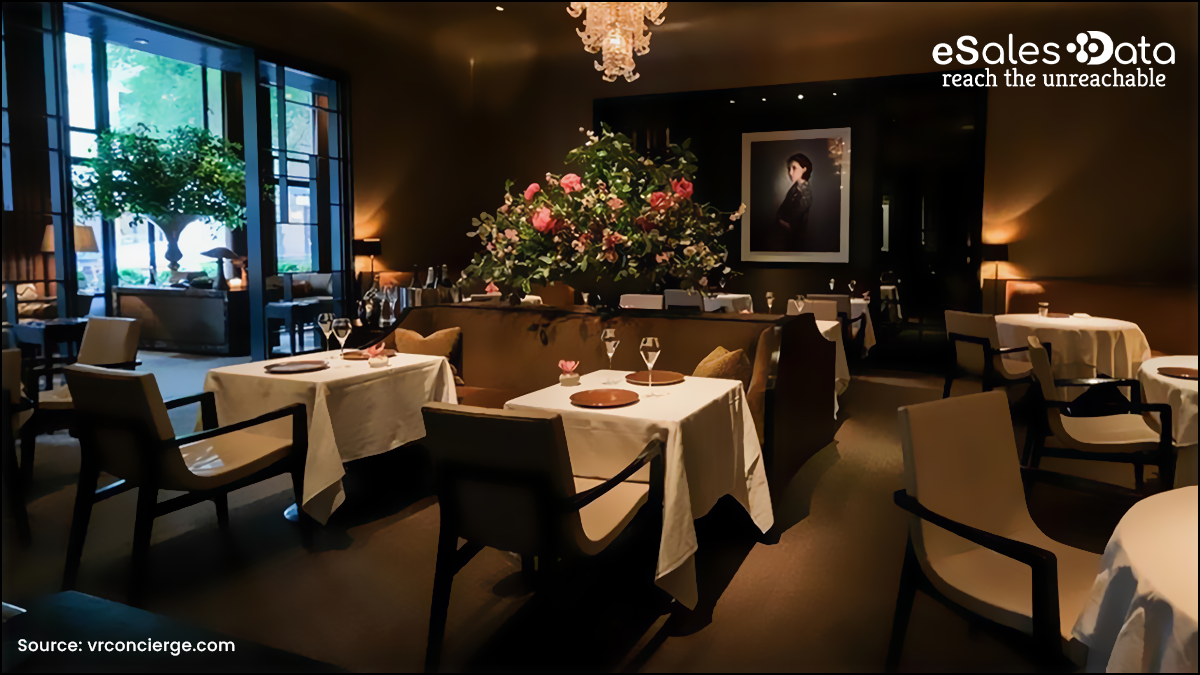 Opened in 2003, Quince is a highly acclaimed restaurant in San Francisco, California. The Michelin three-star establishment is known for its elegant ambiance, exceptional service, and refined Italian-inspired cuisine.
Quince offers a seasonal tasting menu that showcases the finest ingredients sourced from local farms and purveyors. Its menu merges classic Italian flavors with modern culinary techniques, resulting in visually stunning and delicious dishes.
Quince features a main dining room and a private dining space, The Salon, that can accommodate smaller groups for a more exclusive experience.
Top Restaurants in United States – Final Thoughts
The US features world-renowned fine dining establishments and hospitality chains that offer unforgettable experiences for food lovers. From classic American meals to excellent modern gastronomy, these restaurants can satisfy every taste bud.
Indulge in the culinary delights that await, and embark on a dining journey through the best restaurants in the USA. With their distinctive cuisine, top-notch hospitality, and charming ambiance, these restaurants offer an unparalleled vibrant culinary experience.