A marketing tactic that delivers an ROI of $40 for every $1 spent is none other than email marketing. No matter what type or scale of business you own, an email list is the most essential element of your marketing strategy and business development.
With that list, you can acquire new customers, promote your business, and showcase your offerings, all while turning recipients into paying and loyal customers.
However,  figuring out how to build an email fast from scratch can be a daunting task. You  need to discover the importance of email lists and effective strategies to bring prospects to the signup forms and encourage them to subscribe to your newsletters.
Don't worry! In this blog, you'll be walked through the meaning of an email list, its importance for your business, how to create one, and effective strategies to encourage email signups.
Let's dive in!
What is an Email List and Why its Importance for a Business?
Simply put, an email list is a collection of email addresses of people who have agreed and given permission to receive information, updates, discounts, and other content from a business. It is used by marketers for email campaigns and oftentimes for other brand communication strategies.
Let's take a detailed look at some of the major positives of building an email list:
1. Reach a Wide Audience Segment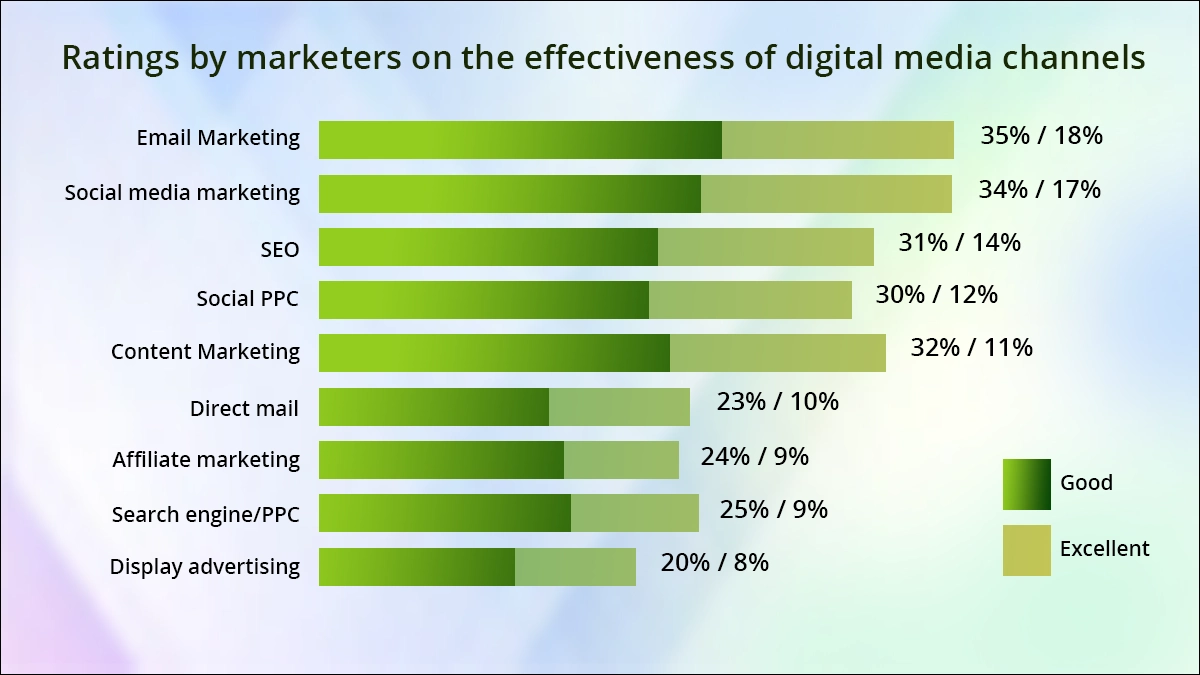 With the number of email users worldwide reaching 4.3 billion in 2022 and is expected to exceed 4.6 billion by 2025, it is evident that building an email list is crucial for businesses. Because there is hardly any other marketing tool that enables companies to reach a wide audience base than email.
2. Engage in Personalized Communication
Personalization is fundamental in today's time. Customers are interested in brands that make them feel important by listening to them, understanding their problems, and paying attention to their specific needs.
Since emails are direct and personal, they provide you with the opportunity to contextualize campaigns and the content they deliver according to the customer's unique profile. Moreover, simply customizing the greeting and subject line to the recipient name generates 50% open rates.
3. Protection and Promotion
As digital platforms like Google, Twitter, and Facebook frequently update their policies and algorithms, it can be challenging to keep up and avoid penalties. In this scenario, your email list can be a valuable asset that can help you be  in touch with your customers.
On the side, nothing delivers engagement better than emails, as when someone shares their email addresses with you, they're ready to engage with your small business.
4.  Build a Loyal Client Base
Email marketing is an effective way to reach the goal of every business and develop a loyal client base that repeatedly engages and purchases from them.  Converting prospects into loyal customers requires more than just sharing relevant content. It requires a comprehensive and thoughtful approach to building relationships and delivering value to your target audience.
How to Build an Effective Email List? Things to Consider
Here's a four-step process that will help you to lay the foundation to build an email list.
1. Define the Email Strategy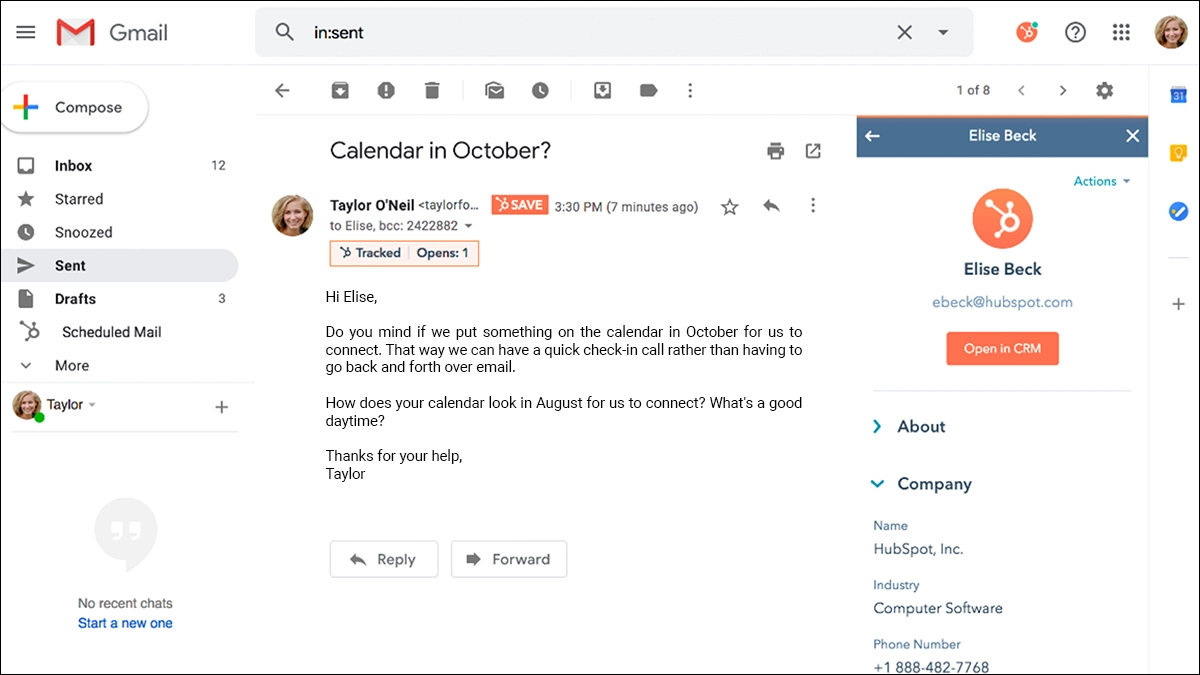 An email marketing strategy is essential to build an effective email list. Investing ample time in defining the specific objectives and strategies for utilizing an email list can significantly enhance its efficacy and reliability. The purpose of the email list further defines its other steps.
For instance, are you going to share a monthly newsletter or periodic promotional emails?
To be compliant with GDPR, it is essential to obtain separate consent from individuals for each type of email communication.  Any lack of clarity can lead to people opting out, which would require you to build the email list again from scratch.
2. Choose a Promising Email Marketing Platform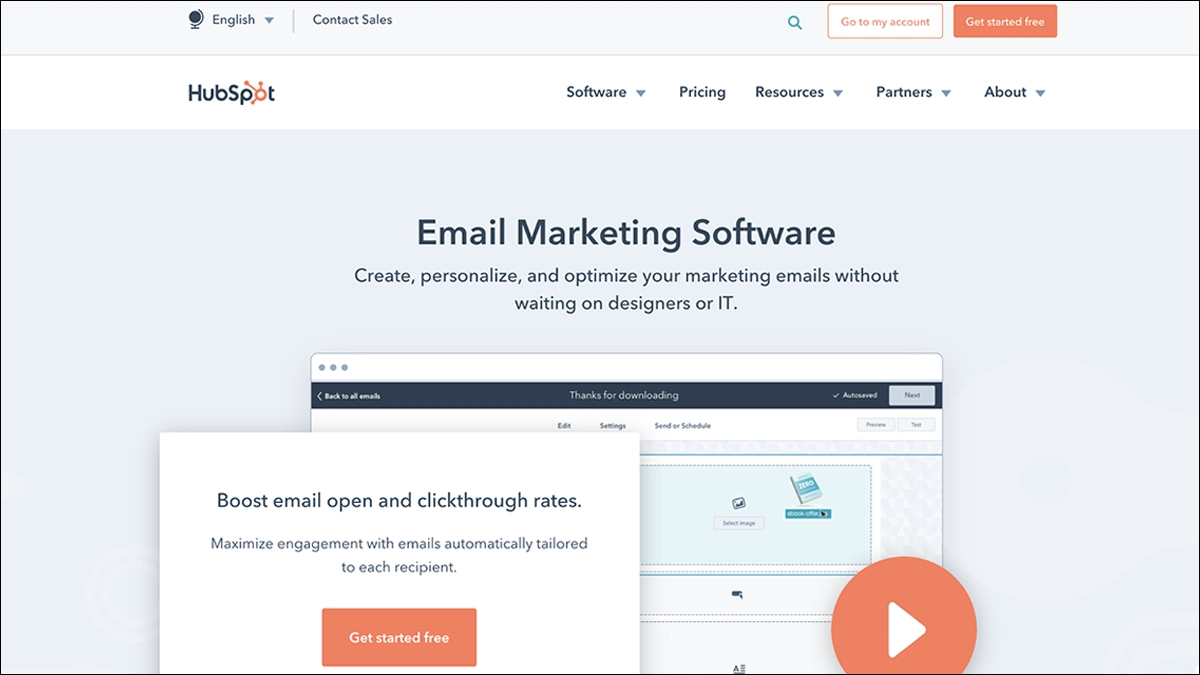 The second thing to consider while building an email list is to select a trustworthy email marketing platform. It is because you're going to grow your list as well as share automated and personalized email campaigns, and a trustworthy email marketing tool provides a one-stop solution.
It will help you manage your growing email list as well as create engaging emails with its featured templates saving time and resources.
MailChimp, Hubspot, Omnisend, MailerLite, and GetResponse are no strangers to that!
3. Create a Pop-up Form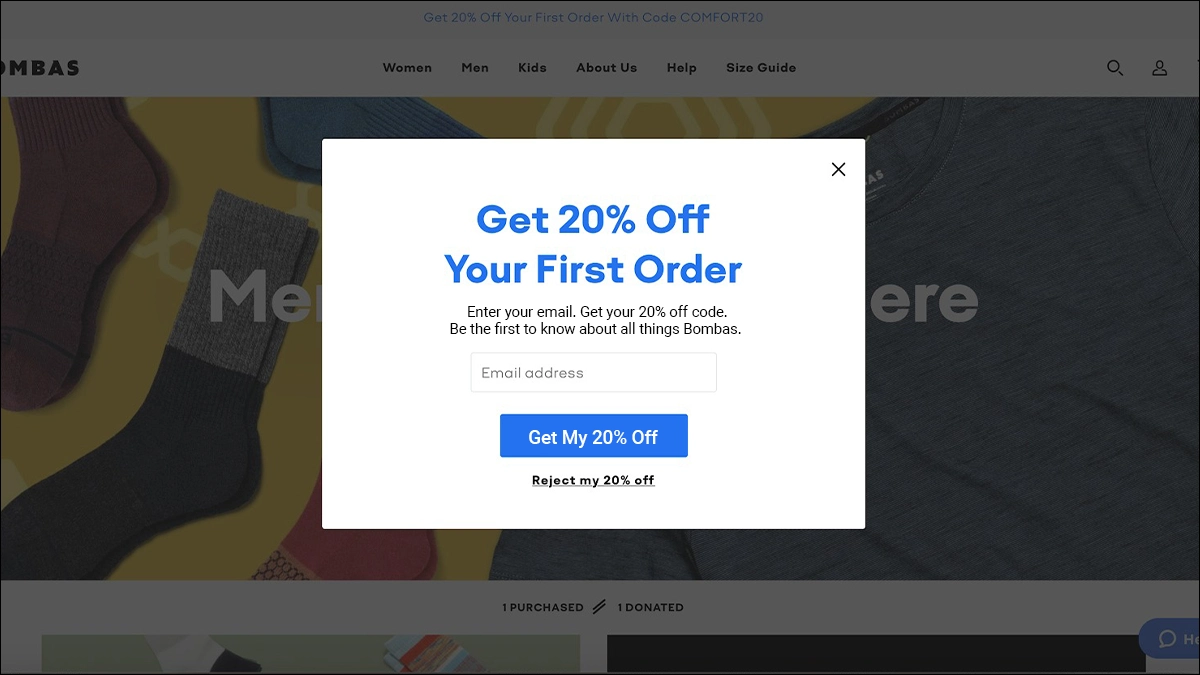 After completing the initial two tasks, the next item on the agenda is to create the signup form and collect prospects' email addresses. For that, popup forms are a great idea as it provides visitors with a quick and simple way to share details while browsing your website.
MailChimp, a popular email marketing platform has stated that adding popup forms have increased the growth rate of their list by an average of 50.8%.
Here are some things to take note of when creating a signup form:
Choose an attractive headline – highlight the benefits that the potential customer can receive
Add a relevant description of the same – keep it short and precise
Focus on a simple form – ask for only basic information like name and email address
Include a CTA or Call to Action – personalized and non-generic
4. Place the Form Strategically on the Website
Once your popup form is ready, it's time to position it on high-performing web pages to collect subscribers. Your landing page, the home page, and product or service pages are typically the perfect places. Set the form to appear within a 5 to 10 seconds window on your website if people aren't spending much time.
However, if visitors tend to browse, consider a 20 to 25 seconds delay or scroll-based trigger that ensures the form appears when someone reaches the middle section or bottom of the page.
The Best Strategies to Build an Email List
Read on to cultivate a loyal email list, that can help email campaigns to attract and retain better customers:
1. Give Incentives to Encourage Sign-Up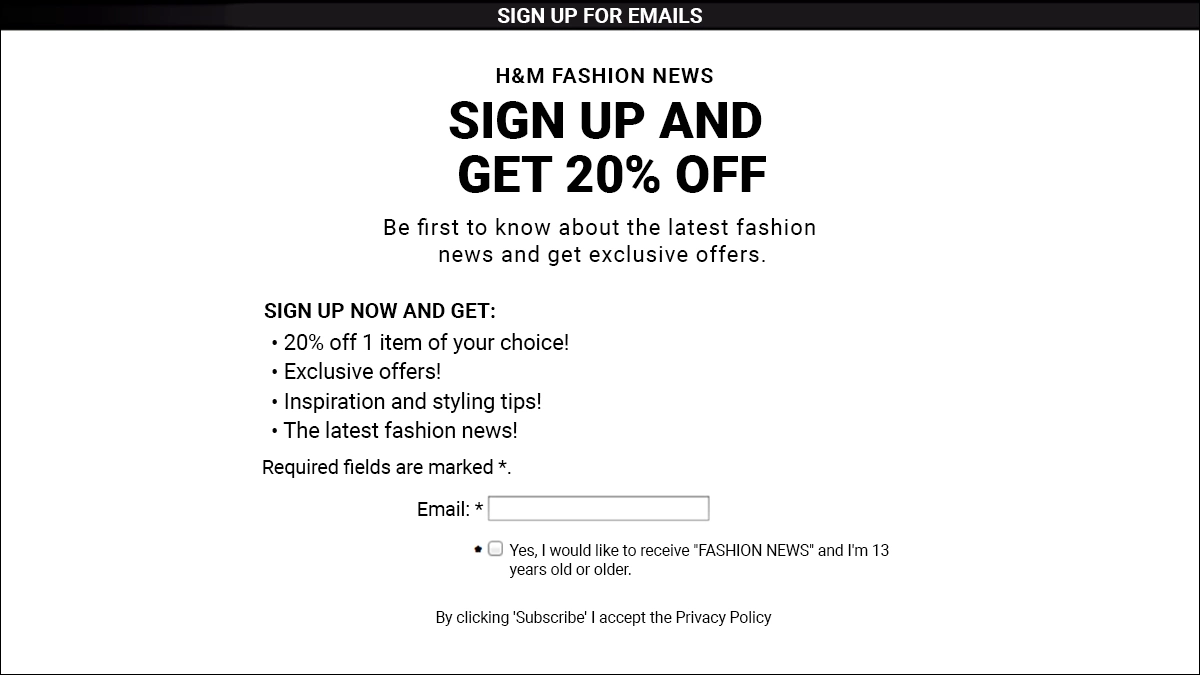 To obtain important contact information from individuals, it is necessary to provide them with something that they find valuable. This is where a lead magnet comes in.
Lead magnet is a marketing term for something free and shared to collect information. One of the best ways to capture someone's email is to provide a lead incentive or magnet that pushes them to sign up. Some lead incentives could be:
Free trial of a software
E-book or podcast
Discount code
Template or worksheet
Webinar Registration
Any of these incentives give the visitor a reason to sign-up for your newsletter. Depending on your ideal audience and needs, you can come up with lead magnets that specifically suit them.
For example, SaaS developers can share free trials of their products to encourage their customers to share their email addresses.
2. Make Use of Gamification
Gamification is the process of applying game mechanics to non-gaming environments like a website, learning management system, or online community. In list building, it means deploying interactive elements to promote engagement with the lead capture form. Some examples of gamification consist of a survey, spin the wheel, pop-ups, and scratchcards.
Gamification provides discount offers or other gifts to customers which they can claim by sharing their email addresses.
In addition, giveaways can also be a form of gamification in the email list-building strategy. Interestingly, these are the most powerful tactics that many eCommerce websites use to acquire subscribers. The reason is their news spreads fast like wildfire, and you can collect tons of emails within a short window, especially when the giveaway is on social media.
3. Create a Landing Page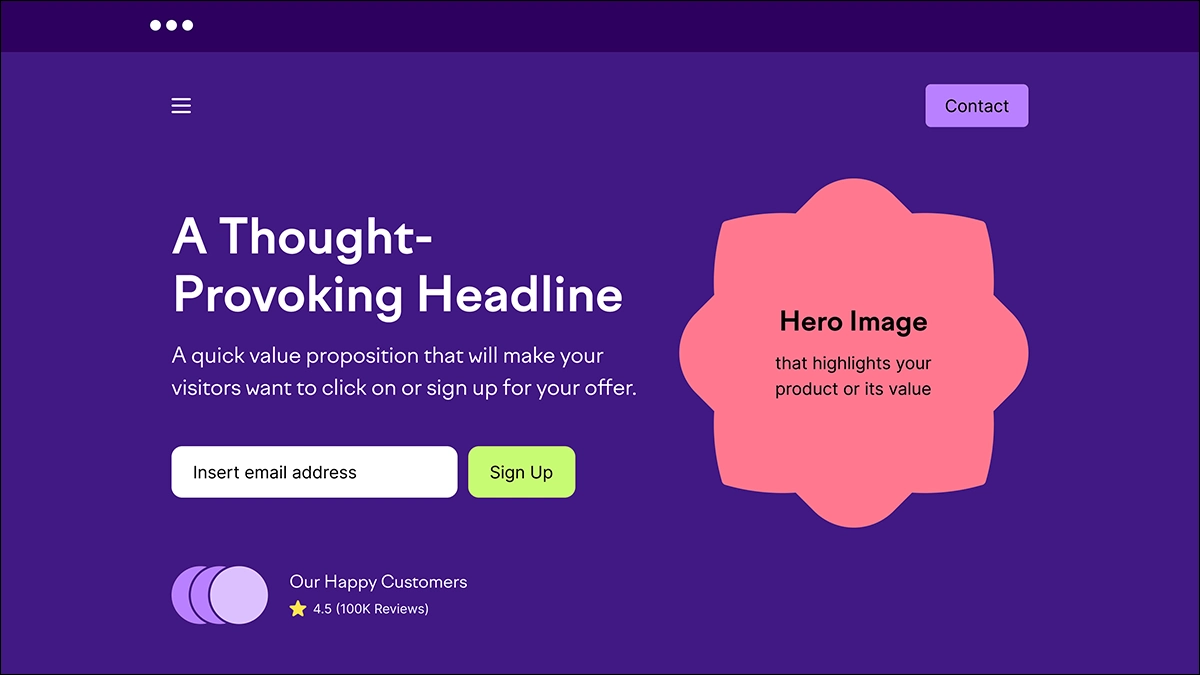 Coming up with a landing page is a great way to build an email list from scratch! You can create one that is directly linked to Facebook ads, LinkedIn ads, podcasts, or even websites. In that way, when potential prospects click on any of the above, they are directed towards a dedicated landing page instead of the homepage. This eliminates the need for them to search for the sign-up form on their own, as it is readily available on the landing page.
A landing page is highly centered on converting prospects and acquiring their email addresses.
4. Leverage Social Media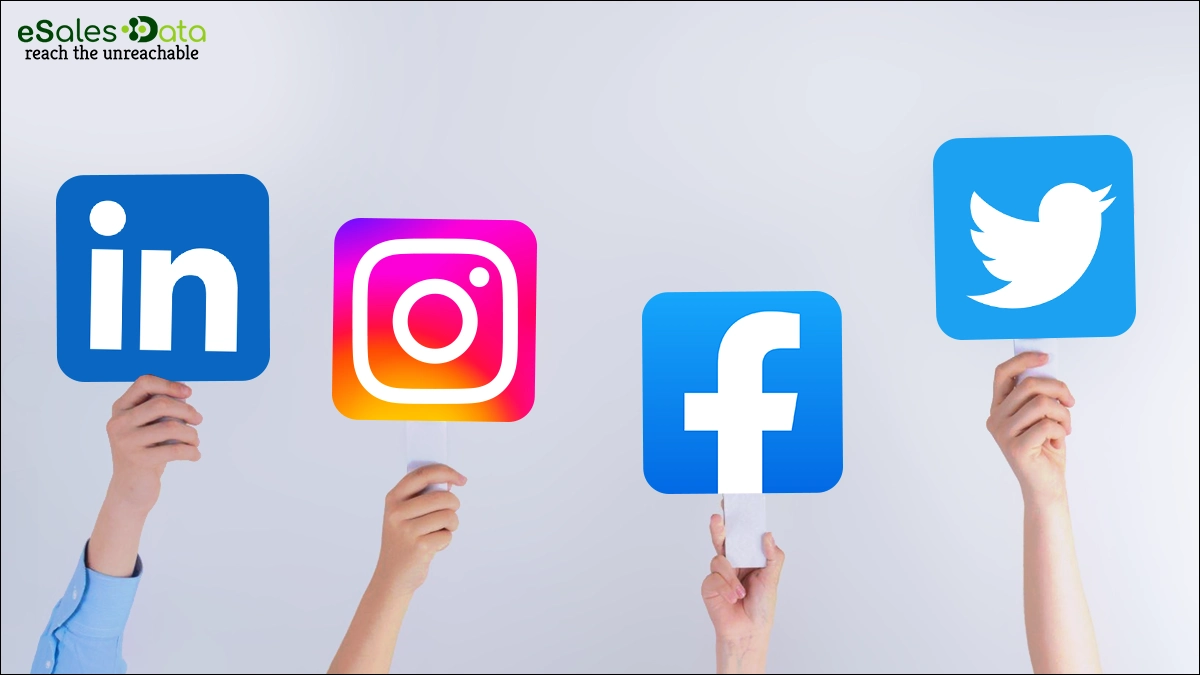 When it comes to how to build an email list fast, nothing beats social media.
For starters, you can include a "subscribe for more exciting content" CTA in your bio for Instagram, Facebook, LinkedIn, and even Twitter. You can include an opt-in form on your Facebook page to enhance lead generation. You can also make use of the header image by adding branded visuals with a CTA to grow your email list.
Additionally, social media campaigns and advertisements encourage your followers to subscribe to  your newsletter and receive something amazing, perhaps coupons or discounts.
Facebook further offers the perfect avenue to launch Lead Ads, which provides in-channel submission that reduces friction. Such ads are mobile-friendly and don't need a landing page.
5. Make Use of Referral Programs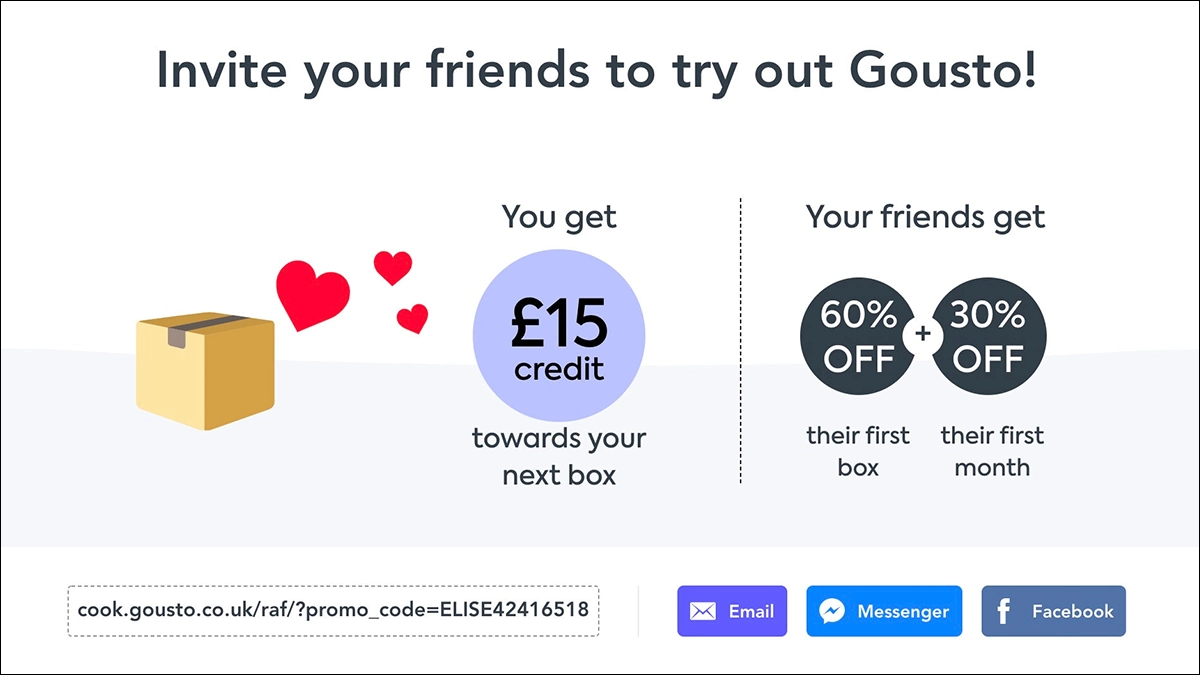 It is a known fact that people are more inclined towards a business or brand that is recommended by friends and family. As such, referral programs are incredibly suitable for building your email list from scratch but also for securing customer trust.
Referral programs work by rewarding customers who have successfully referred new people to your business. It encourages your new subscribers as well as nudges existing ones to earn even more benefits by asking their friends or close ones to sign up for your newsletter and also enjoy its incentives. These are among the most popular methods used in the eCommerce industry to acquire a strong and loyal customer base.
The good thing is various tools are available in  the market that make the whole process of referral planning so simple and seamless that even a novice can handle it. Parnerstack, Tapfiliate, and ReferralCandy are to name a few tools.
Start Building Your Email List!
Building an email list might be a demanding and difficult job, but it is not something unattainable. By following these simple and productive tactics mentioned above, you're raising your chance of building an effective email list in no time!
Start by defining the purpose of the email list and move on to choose an email marketing platform. Then, design an engaging pop-up form and strategically position it on the website. Finally, make use of the given tactics to kickstart the venture to acquire an email list.
However, note that some methods might work for your business while some might not because it depends on the niche that you're into. In the end, the goal is to combine them and cultivate a qualified email list!