HR is undeniably an important aspect of the workplace that manages its most significant asset – its workforce.
Human resources are centered around people – identifying the best person for the job, motivating them to deliver their best, and onboarding and managing the lifecycle of each employee. But that's not it!
HR professionals are continually expected to do much more to ensure workforce satisfaction and workplace efficiency, especially with remote working.
The good news is HR technology makes it easily feasible!
According to the 2022 Paychex Pulse of HR Survey, HR respondents reported that "HR technology has helped improve operational efficiency and simplified management of payroll and benefits administration." It comes as no surprise, thus, that the global human resource technology market size valued at $32.6 Billion in 2021 is projected to reach $38.36 Billion in 2030, growing at a CAGR of 5.7%.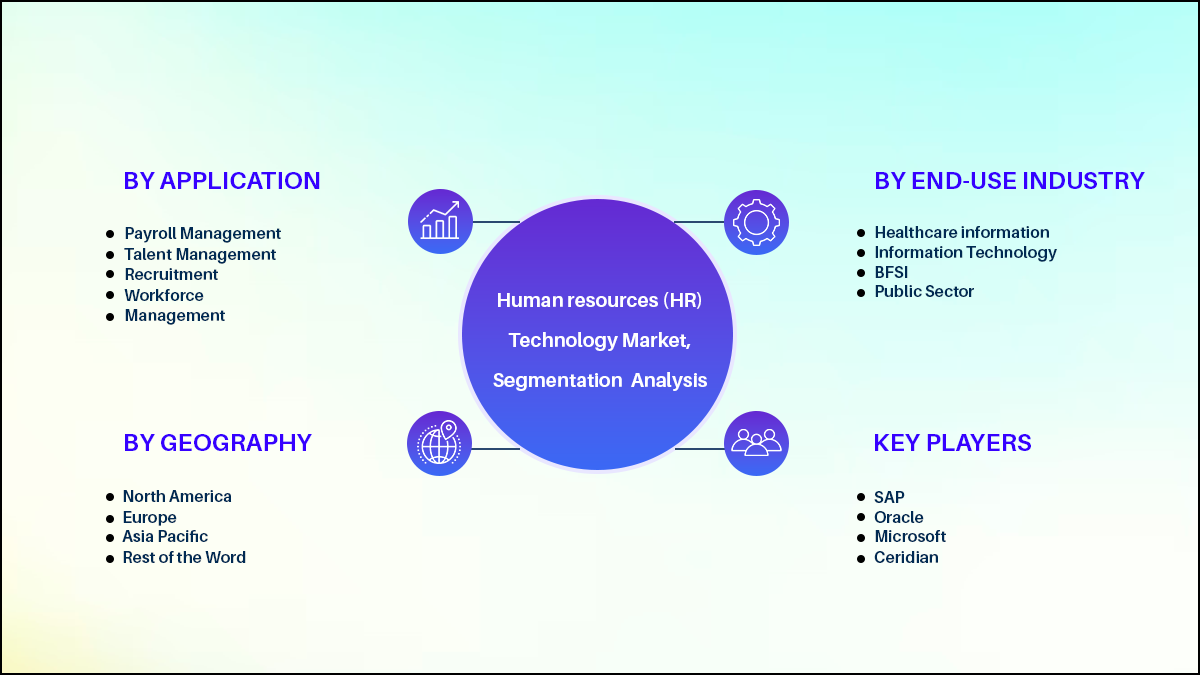 Source
The following article will cover the HR technology trends that will dominate the future of workforce management.
1.  AI and ML to Take Center Stage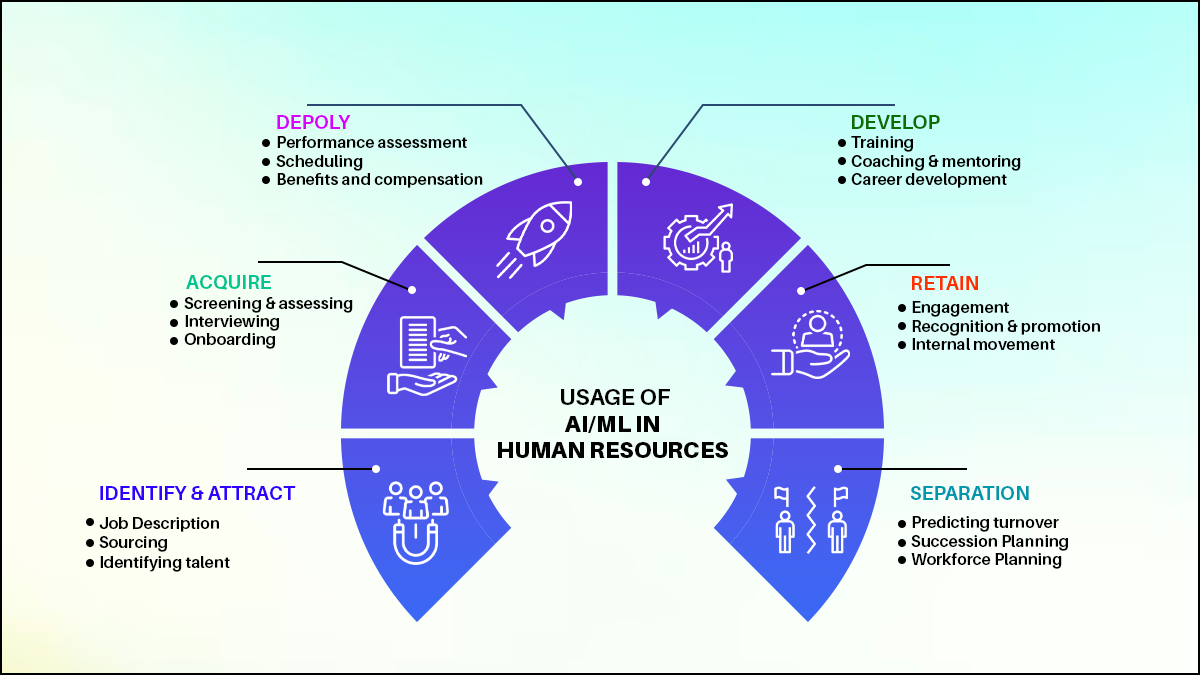 Source
Artificial Intelligence and Machine Learning have been stirring quite a commotion for the past few years. According to the IEEE Global Study, artificial intelligence, machine learning, cloud computing, and 5G will be critical technological changes in 2023.
With data collected from current employees and job applicants, AI can be trained to perform or aid in several tasks in the HR space. These include:
Sourcing candidates:
AI can scan through recruitment platforms like LinkedIn to find resumes or CVs that fit the data sets the system has been trained with. Such training can help to identify profiles of people that will make ideal hires for the role based on their education and experience. ML can also help sort through resumes submitted for a position.
Screening and Interviewing:
Chatbots can change the initial contact between the candidate and HR. They can ask the potential candidates pre-set questions about experience, skills, salary expectations, etc. It can further analyze their responses, sorting the applicants into those that should be interviewed a second time and those that can be pulled out.
Employee Flight Risk Analysis:
The employee flight risk score is about the probability an employee will leave or resign from the company. By deploying AI and augmented analytics, HR professionals can seek to identify the company drivers that point towards higher attrition rates to decrease attrition.
Workforce Optimization:
Machine learning comes with the capability to analyze and interpret large, complex data sets. For human resource teams and team leaders, machine learning can help determine how team members can be best assigned or utilized with respect to a particular task or project.
2. Cloud-Based Systems Gather Pace
Source
Cloud-based HR systems will pick up the pace, especially as companies become more accustomed to operating within the digital space. Cloud software hosted on a server and quickly accessible to authorized individuals – offers permission to secure company and personnel data from anytime, anywhere. It benefits an organization in many ways, such as:
Refines recruitment process and helps setting up a new one to attract the attention of job candidates
Boost employee experience by permitting them to use self-service interface and chat functions.
Supports an extensive training process that includes access to company materials such as training videos, policy manuals, and other onboarding materials.
Helps to identify best-performing staff and reward them accordingly to develop a compensation system that drives further performance
Multichannel accessibility to check, manage, approve or reject requests on the go
3. Focus on Learning Management Systems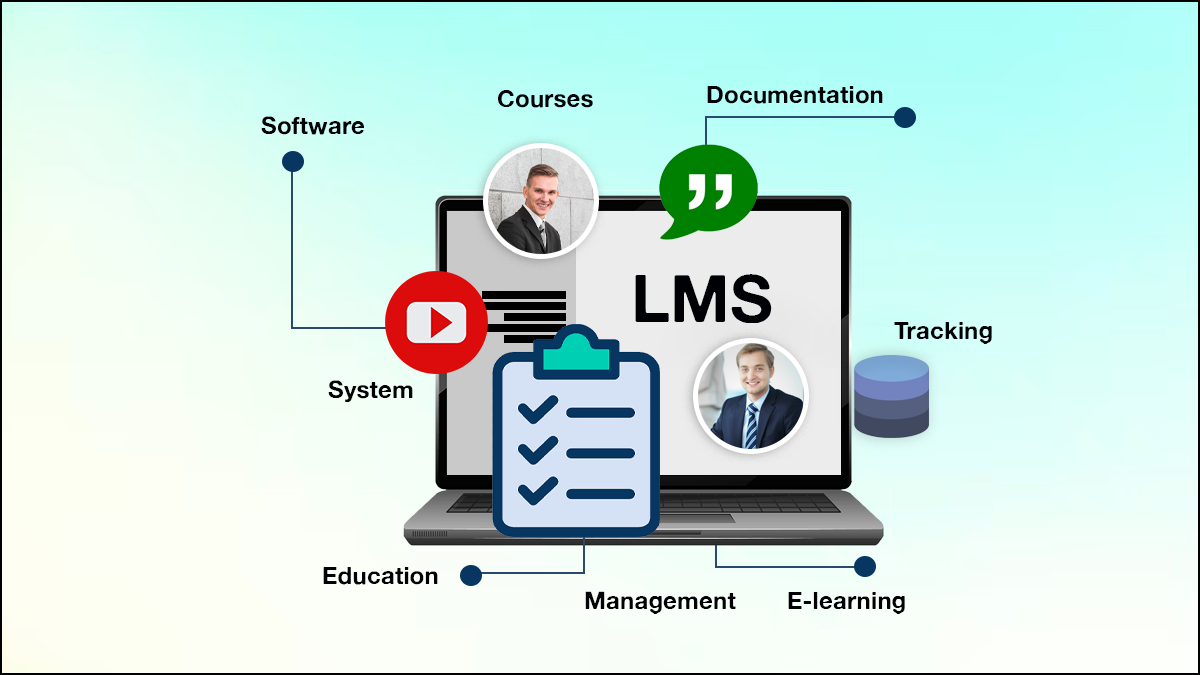 Source
Employees will stay motivated and contribute wholeheartedly to the company only when they feel invested. Learning and training programs often serve as a source of motivation for employees to remain aligned with the organization's goals.
The latest technologies, such as Learning Management Systems (LMS), are easing the hassle of development and training in HRM. It is a software-based system that manages the administration, automation, and delivery of training or learning programs.
Since both Human Resource and Learning & Development teams play a critical role in upskilling the workforce, it makes sense to incorporate the LMS platform in an HR system. It will enable course design, management, skill development, and monitoring of employees' progress by both teams.
LMS will ensure that all employees, regardless of physical location, remain focused and engaged and continue honing their skills. This will, in turn, lead to better employee retention for an organization.
4. Tools that Support Hybrid or Remote Working
Source
According to research by Zippia, 74% of companies use a hybrid model or are working on it.
Remote/hybrid work is here to stay, and they might have many perks but also pose challenges for HR. The HR professionals are assigned to manage the workforce spread across multiple time zones, locations, and jurisdictions. Their job is to support operational efficiency and ensure remote workers are healthy and engaged.
HR software can support human resource managers in these roles in many ways to facilitate better remote/hybrid working.
Virtual Mental Health
The pandemic has highlighted the importance of employee well-being, particularly mental health. A survey conducted by the Business Group Health has reflected that the number of
The pandemic has highlighted the importance of employee well-being, particularly mental health. According to a recent SHRM survey, 88% of HR professionals believe that providing employees with mental health resources can assist to improve their mental health. Some employers even consider offering AI therapy because it's easy to open to non-humans.
Monitoring Tools
Most organizations are relying on employee monitoring tools to track how employees are working from home. These gather metrics like time tracking, website usage, and productivity, in addition to sentiment analysis and random screenshots. This data can then be leveraged to trace healthy habits, escape burnout, and suggest productivity tips.
Team-Building Software
While many prefer the flexibility of working from home, they also miss the in-office communication and fun. To counter this, several apps have come into focus that helps teams foster crucial relationships. Many even integrate with messaging apps such as Teams or Slack, some common ones being Know Your Team, Donut, and HeyTaco!
5. Rise of Global Payroll Software and Employer of Record
With the increase in remote working, many organizations are looking beyond their country's borders and hiring globally.
Here enters – record technology and global payroll software.
One of the popular trends in HR technology that assist HR teams in managing a distributed workforce. Both help to compile payroll and assist with recruiting, onboarding, and compliance. It further supports the creation of locally compliant contracts, communicates terms of employment, and keeps documents safe and accessible.
Some payroll software also has features to pay global W-2 or 1099 workers (or both) for a monthly fee and in compliance with your local law.
6. Blockchain Integration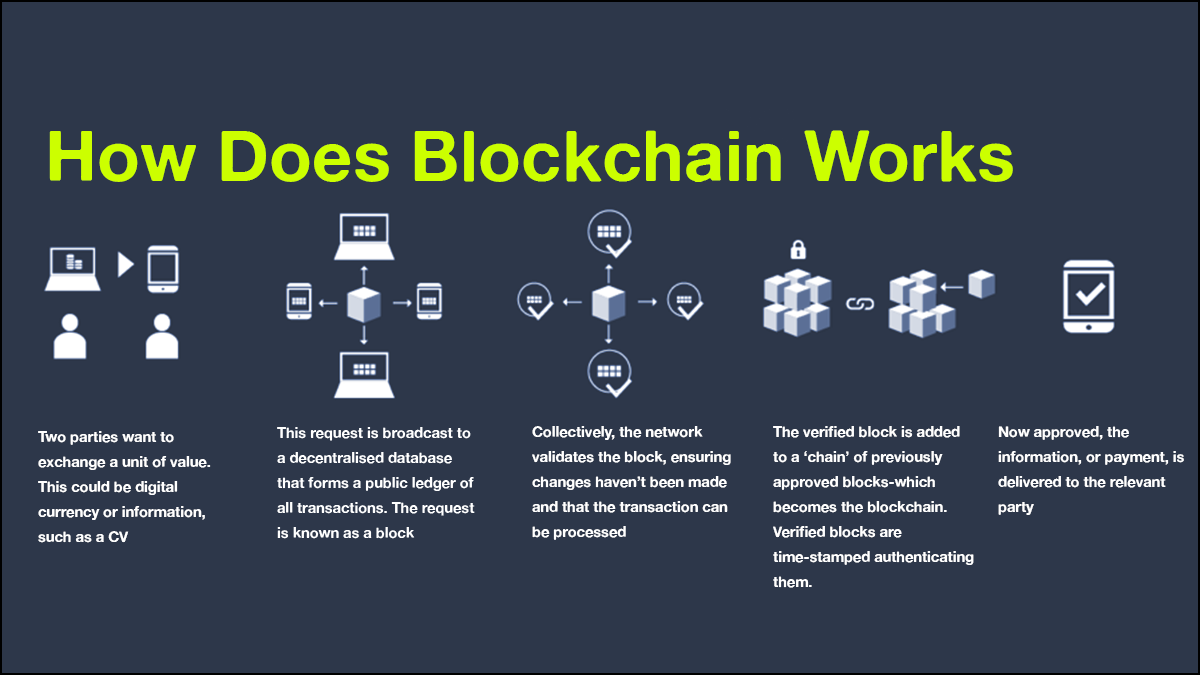 Source
Blockchain is another one of the HR technology trends that can revolutionize how Human Resource professionals approach many of their essential tasks. It offers enhanced security opportunities like network encryption where companies and employees can safely share information, allowing recruiters to check employee data, including career and educational achievements.
Here are some of the ways that blockchain integration will help managers:
For HR teams, blockchain implementation provides greater security in handling large amounts of confidential data about the company and its employees.
Blockchain ensures records and information are collected through attendance systems and time sheets that can't be altered. This improves the veracity of the payroll and time-tracking systems.
Employee records can be stored on the Blockchain database, including educational information, letters of recommendation, and employment history.
Due to access with a key, Blockchain technology protects data from unauthorized access.
7. Introduction of Metaverse in HR Technology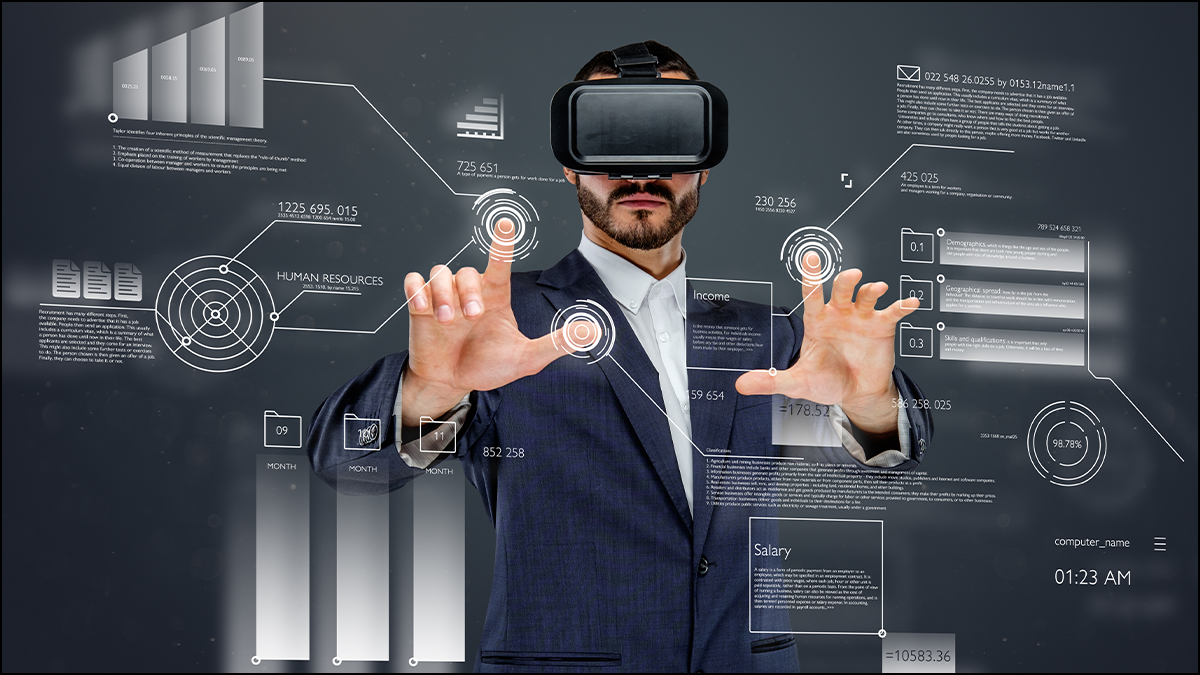 Source
Metaverse can be considered another one of the top HR technology trends. Managing the workforce, especially in today's remote working conditions, has become challenging. However, Metaverse offers the perfect solution to HR managers since it can expand what hybrid work is.
Employees can tap into Augmented Reality and Virtual Reality to collaborate and engage more efficiently remotely. Metaverse can help to bridge the gap between virtual and physical offices.
Final Words
The latest trends in HR technology enable HR leaders to streamline and manage work more effectively to deliver a better employee experience. The introduction of Human Resource technology into an organization further helps to automate time tracking, new-hire training, onboarding and benefits administration. Some of the key trends to note are:
AI and ML are the most popular HR technology trends to watch that will help in employee satisfaction and workforce analytics.
Hybrid work is here to stay, highlighting the need for Learning Management System, tele mental health services and team-building software.
Global payroll software is picking pace because of remote working as it helps to support global hiring, employee onboarding, and compliance virtually.
Blockchain integration is one of the top HR technology trends offering advanced security and protection from unauthorized access.
Metaverse provides a more immersive and engaging experience for employees, where they can communicate with each other and interact with computer-generated environments.
Ultimately, businesses are embracing these human resource technologies and trends with the significant goal of developing a working environment that is engaging, welcoming, secure, and accessible to people from all locations and walks of life.