There's been a growing demand for tools that help Human Resource (HR) personnel with their responsibilities. And teams from larger corporations aren't the only ones involved in this.
In fact, several Small-to-Medium Enterprises (SMEs) now want to incorporate automation into their workforce management processes. Consequently, Human Resource software for small business organizations isseeing a massive increase in adoption rates. A Grand View Research report has some insights regarding this.
For instance, between now and 2030, the sector will experience a compounded annual growth rate (CAGR) of 12.8%. And interestingly, one of the primary driving factors behind this are start-ups and SMEs who want access to employee information on the go.
If you are the owner of a small business organization, you may want the same as well. But how do you choose the tools that help in this regard? Well, there's no need to worry. This blog will explain it all. Let's get to it!
What exactly does an HR software tool do?
HR software platforms are merely applications that streamline and automate specific tasks related to employee management. Some of the standard features included in such systems are:
Employee records storage & document management
Onboarding new hires
Attendance & leave tracking
Monitoring workforce adherence to company policies
Self-service functionality, including personal database updates
Some of the best human resource software systems have much more advanced capabilities. For instance, a Gartner report elaborates on how these tools can integrate an internal talent marketplace to consolidate recruitment processes.
Still, the listed features are universal across such systems and, thus, convey a better idea of what these applications help with.
As it stands, the global market share for core HR services, including personnel and payroll administration, will settle at 55.6% by 2025. This dominance comes partly from the associated personnel demanding better utilization of technology in the context of workforce management.
What should you look for when choosing an HR tool?
Price is always a factor when purchasing HR software for small businesses. However, that's an incomplete way of looking at things. You have to consider the value you get in return for your investment.
For instance, a particular platform may offer a range of advanced features, including employee performance analytics. Yet, a staffing firm or agency may not need that functionality. Instead, it could benefit more from learning management tools that help workers recognize suitable candidates for different companies.
In short, expensive software with multiple features isn't always the right choice. Conversely, opting for cheaper alternatives may limit oversight over your workforce. It's essentially a juggling act.
Besides that, here are two other factors you must take into consideration:
1. Scalable Solutions
Everyone's here to scale operations, including you. So, choosing a platform that accommodates your growth would be best.
Typically, SMEs notice an increase in the following when expanding:
The desired employee services, including benefits and compensation management
Number of new hires
Deployed products and services
While that last point isn't relevant when choosing Human Resource software for small business organizations, the first two elements are.
Consequently, any restrictions on the number of employee profiles you can create can be challenging in the long run. In addition, if the platform doesn't offer basic features such as leave or timesheet tracking, you need to look elsewhere.
2. Cloud-backed Subscription Model
The emerging trends in cloud computing point towards increased adoption of the technology. And unsurprisingly, HR software is not excluded from this.
Think about it. What is an HR management platform at its most fundamental level? It's an employee database.
So, when you opt for cloud-backed tools, you essentially centralize that directory in one accessible server. It also eliminates the need to retain an Information Technology (IT) support staff. The vendors themselves maintain the system and roll out updates automatically.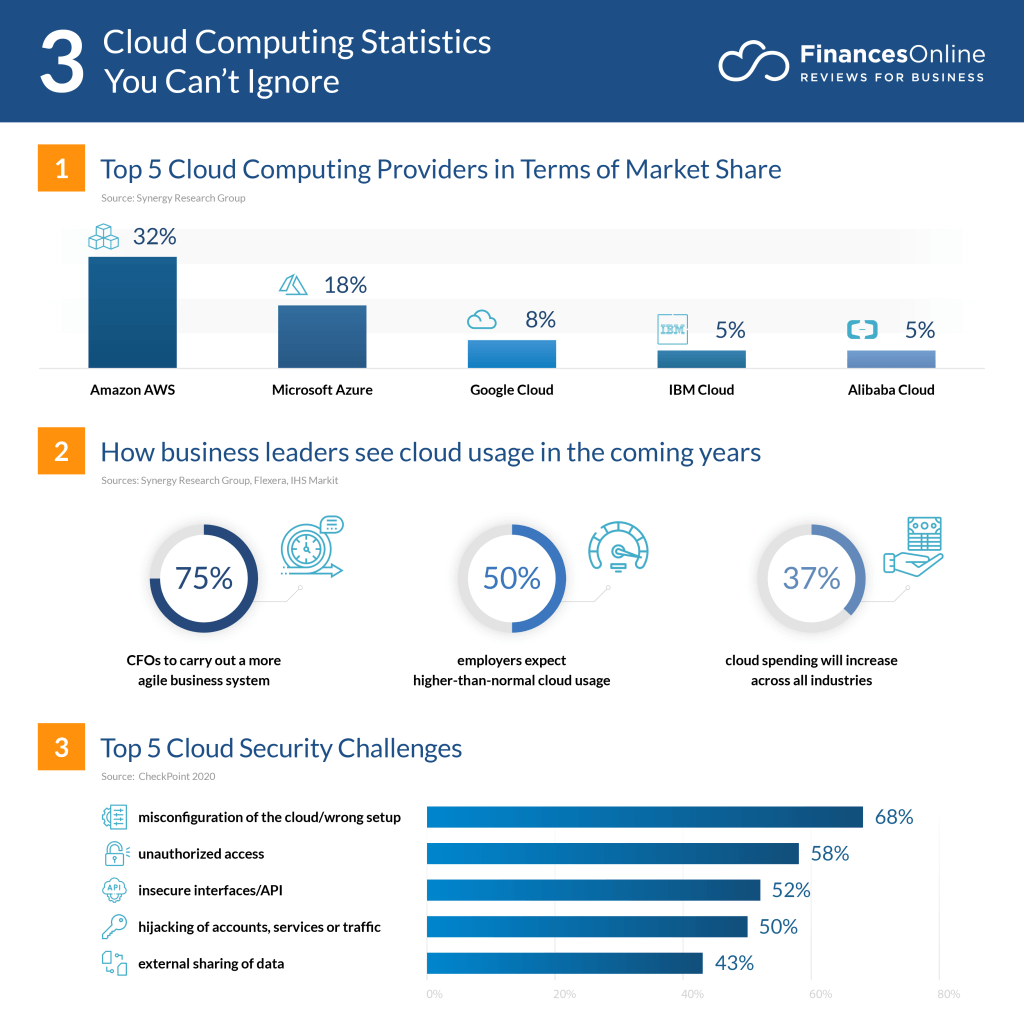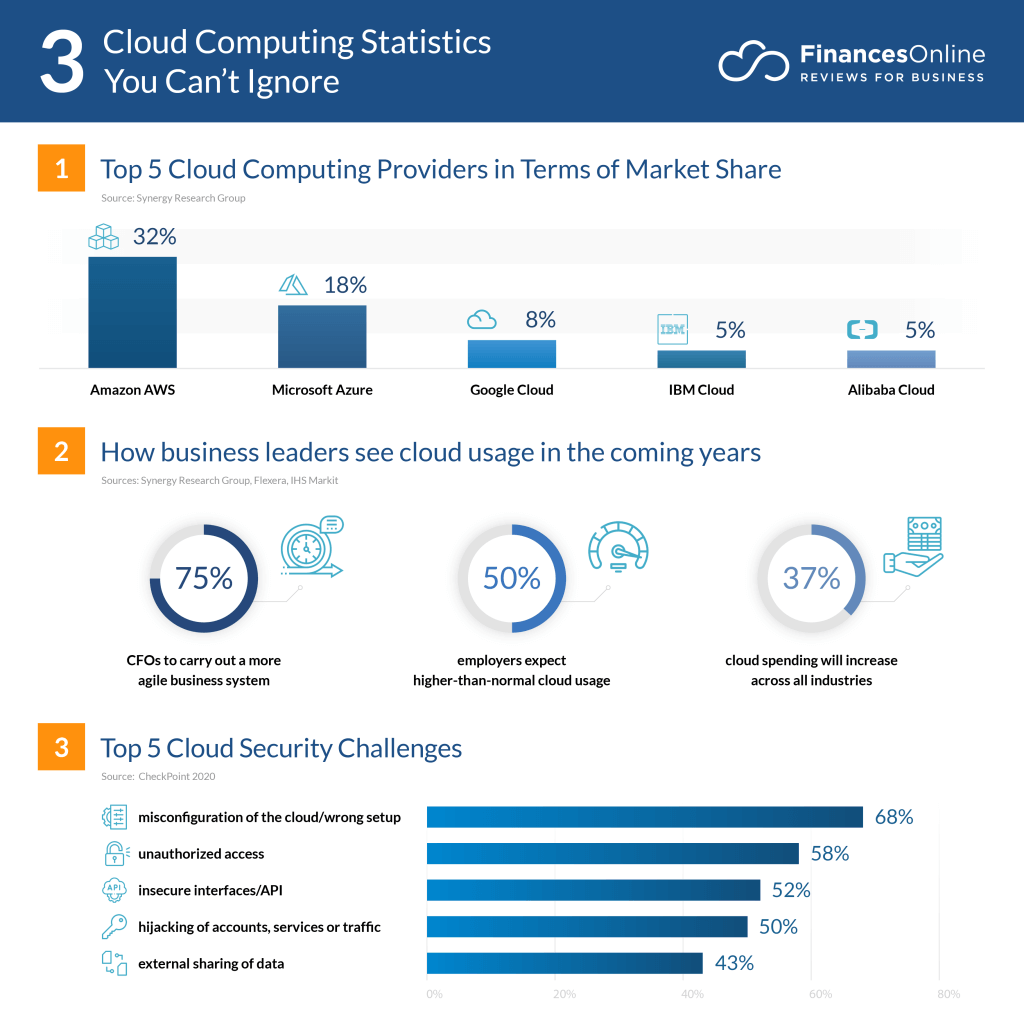 That's not all! Cloud-based solutions often work on subscription models. In short, if anything goes wrong or you need to transition to another system, you have the freedom to opt-out of the service. As a result, your organization won't have to concern itself with the residual expenses.
Five of The Best HR Software for Small Businesses in 2022
There's no point in repeatedly covering the standard features of an HR platform. Instead, it's better to focus on the unique provisions in such systems. That will enable you to understand if a specific tool works for your company.
So, here are the top five HR software for small companies:
1. Rippling
Rippling leans towards being a payroll management system with added HR & IT functionality. This focus on payroll services enables the platform to offer some standout features.
For instance, the application supports seamless international payments. So, say your organization is a start-up with employees from across the globe. Well, Rippling will bypass any currency restrictions and provide your workers with their salaries within minutes. This is especially relevant considering the shift to remote work environments.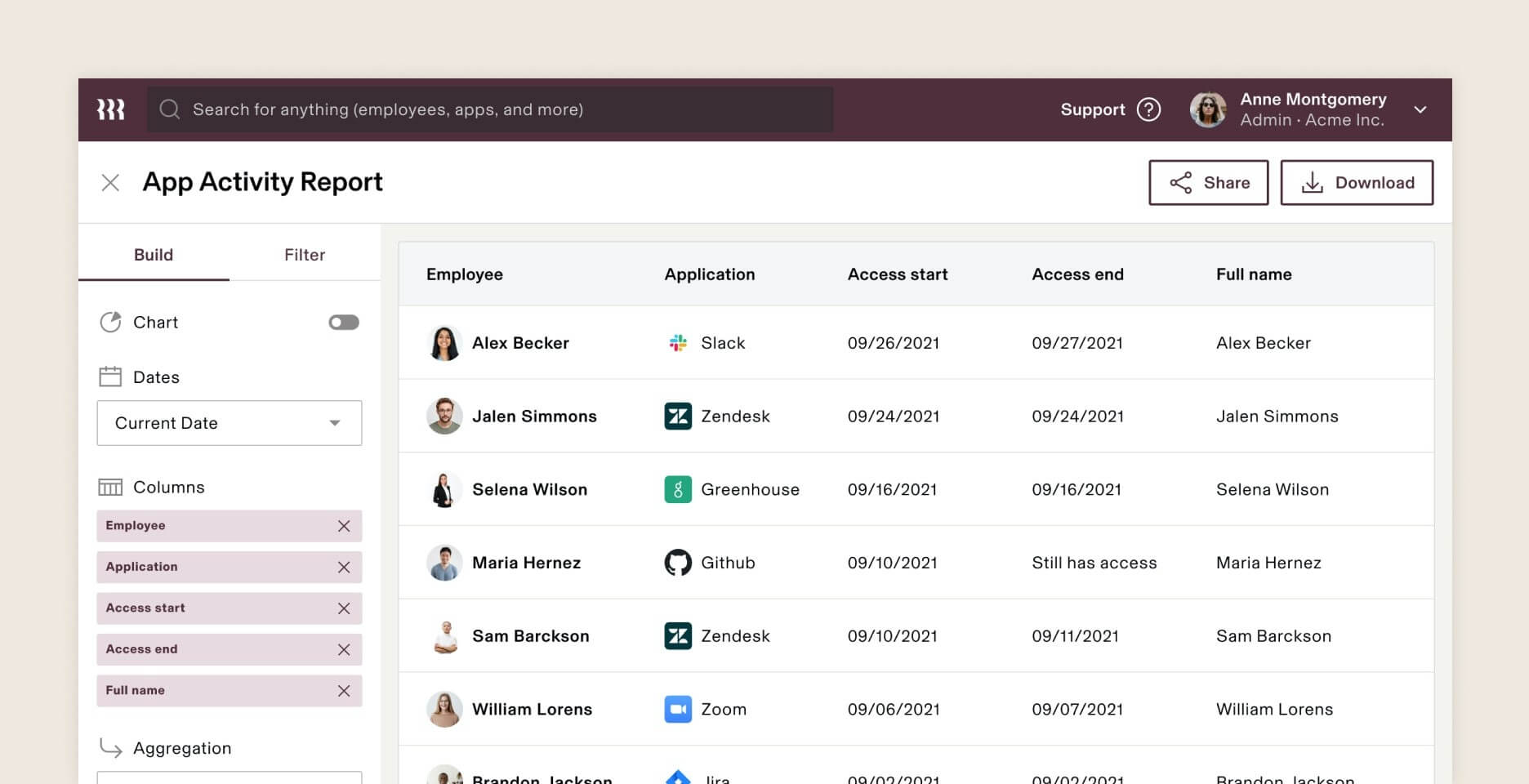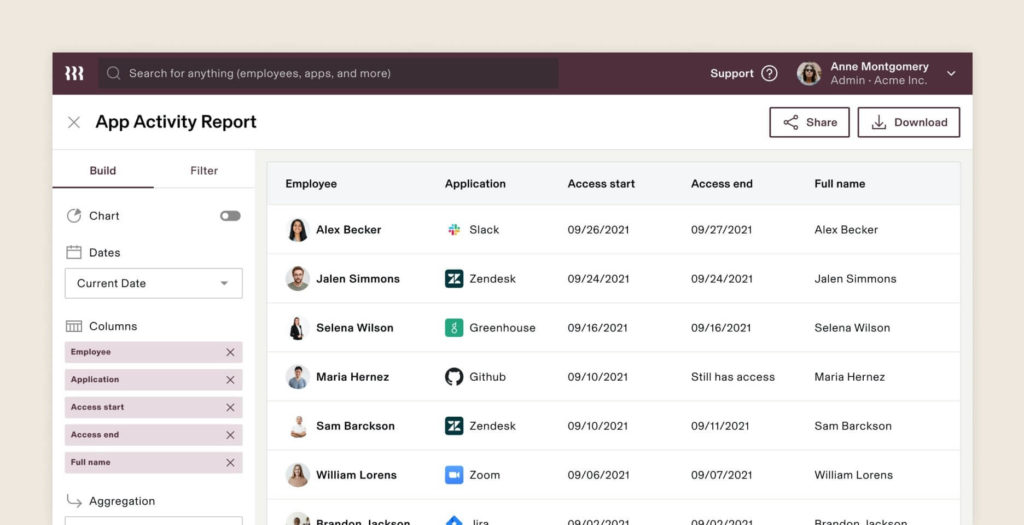 In addition, the software has over 500 third-party integrations, including:
QuickBooks
NetSuite
Xero
Slack
Google Workspace
While this may not be immediately useful for you, it helps if you are looking to scale sometime soon. There's also support for comprehensive employee benefits administration that lets you choose from approximately 4000 insurance plans for your workforce.
2. Zoho People
Zoho has been around for some time, and for good reason. It's cost-effective, offers advanced features like built-in course authoring, and, most importantly, is mobile-optimized.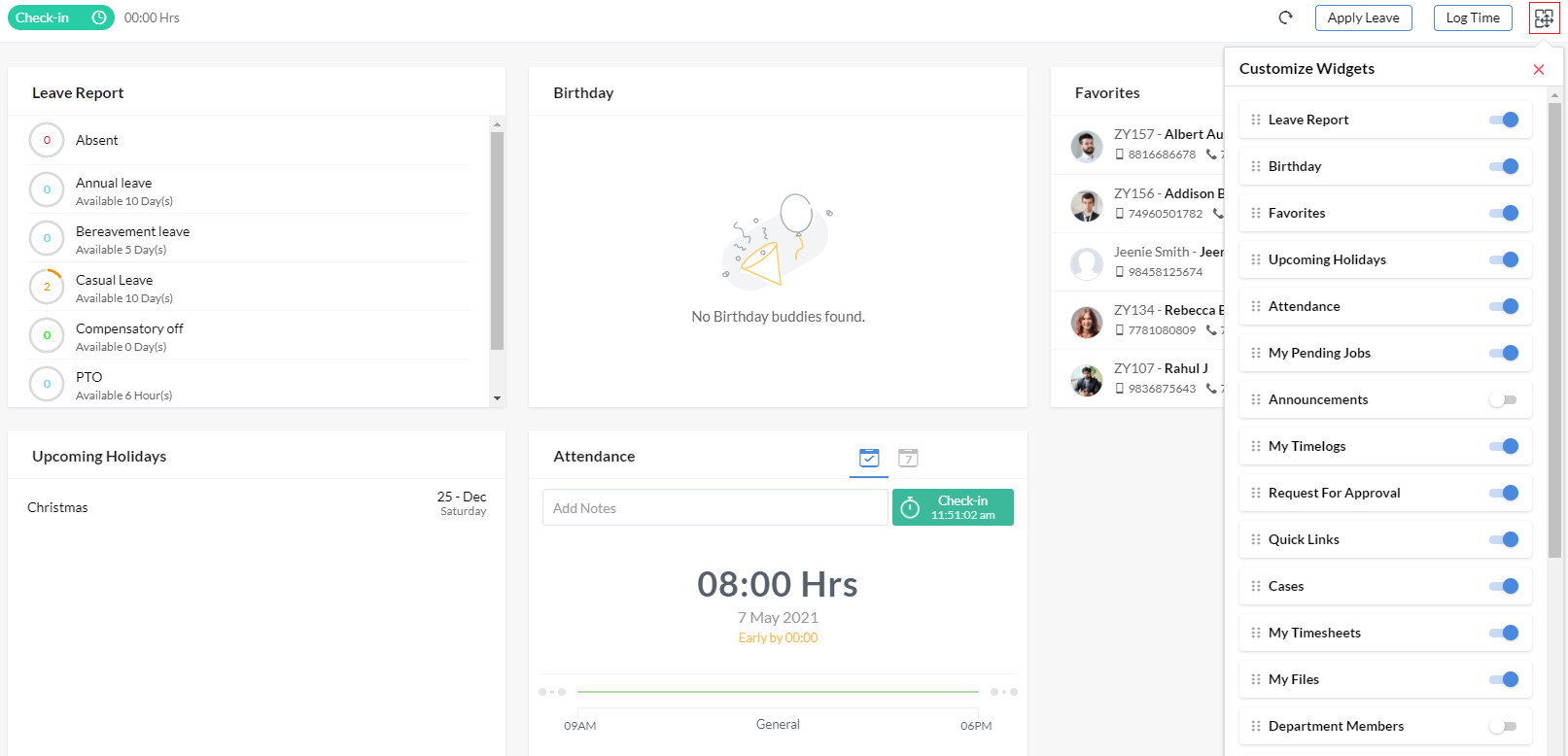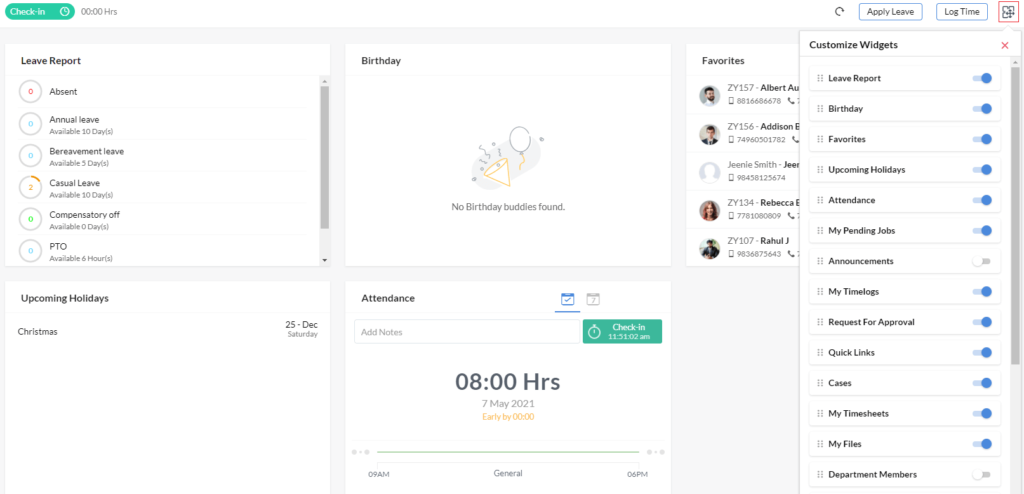 Two of the platform's prominent advantages come from its support for:
Contractor management
Asynchronous learning sessions
The contractor management portal enables you to track and monitor any necessary documents for associates. This includes Health & Safety information, coverage policies, and training guides.
Simply put, the platform is helpful if your internal workforce is relatively compact and you frequently work with freelancers or part-time professionals on multiple projects.
On the other hand, the asynchronous learning feature allows you to provide your employees with flexible training sessions. Essentially, you reduce the time spent on conducting workshops for company practices and leave it to the individual to complete the course on their own. Of course, you can also track their progress to ensure they adhere to the requirements.
3. BambooHR
BambooHR has firmly established itself as a Human Resource software for small business organizations.Even the vendor's official website says so.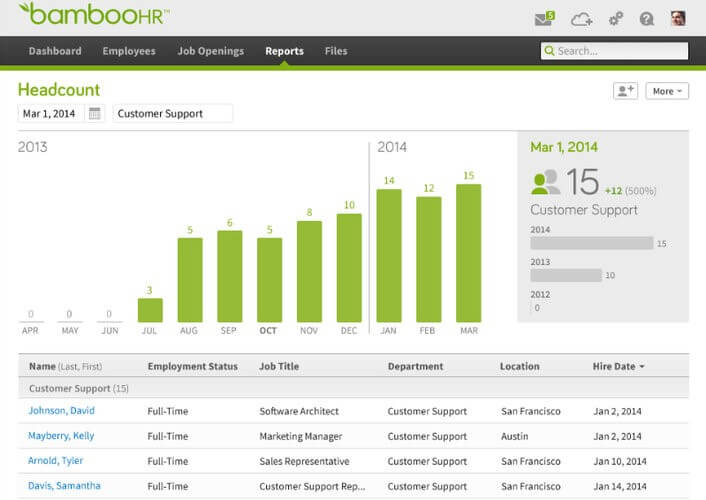 While the platform's ideal workforce size sits between 5 to 1000 employees, the software has several clients that exceed that number. As such, the primary reason behind the application's popularity lies in its seamless ATS integration.
For example, say you already have an ATS tool. When you adopt an HR system, your previous application may be incompatible with the new software. Well, BambooHR gets rid of that problem with its built-in migration feature.
To elaborate, some of the offered integrations cater to popular HR solutions such as:
Jobvite
Greenhouse
CATS
PayScale
Cornerstone OnDemand
In short, the vendor understands the most prominent concern for SMEs regarding purchasing decisions—losing out on previous IT investments.
4. Gusto
Some of Gusto's best features are locked behind the top-end plans. Yet, that doesn't take anything away from the platform itself.
The Concierge plan, for example, is beneficial for organizations that have just formed an HR team. The model gives you access to a dedicated panel of professionals with at least a decade's worth of experience in Federal & State Employment laws.
That could be useful if your HR personnel is somewhat green and needs additional support regarding policy reviews and workforce compensation.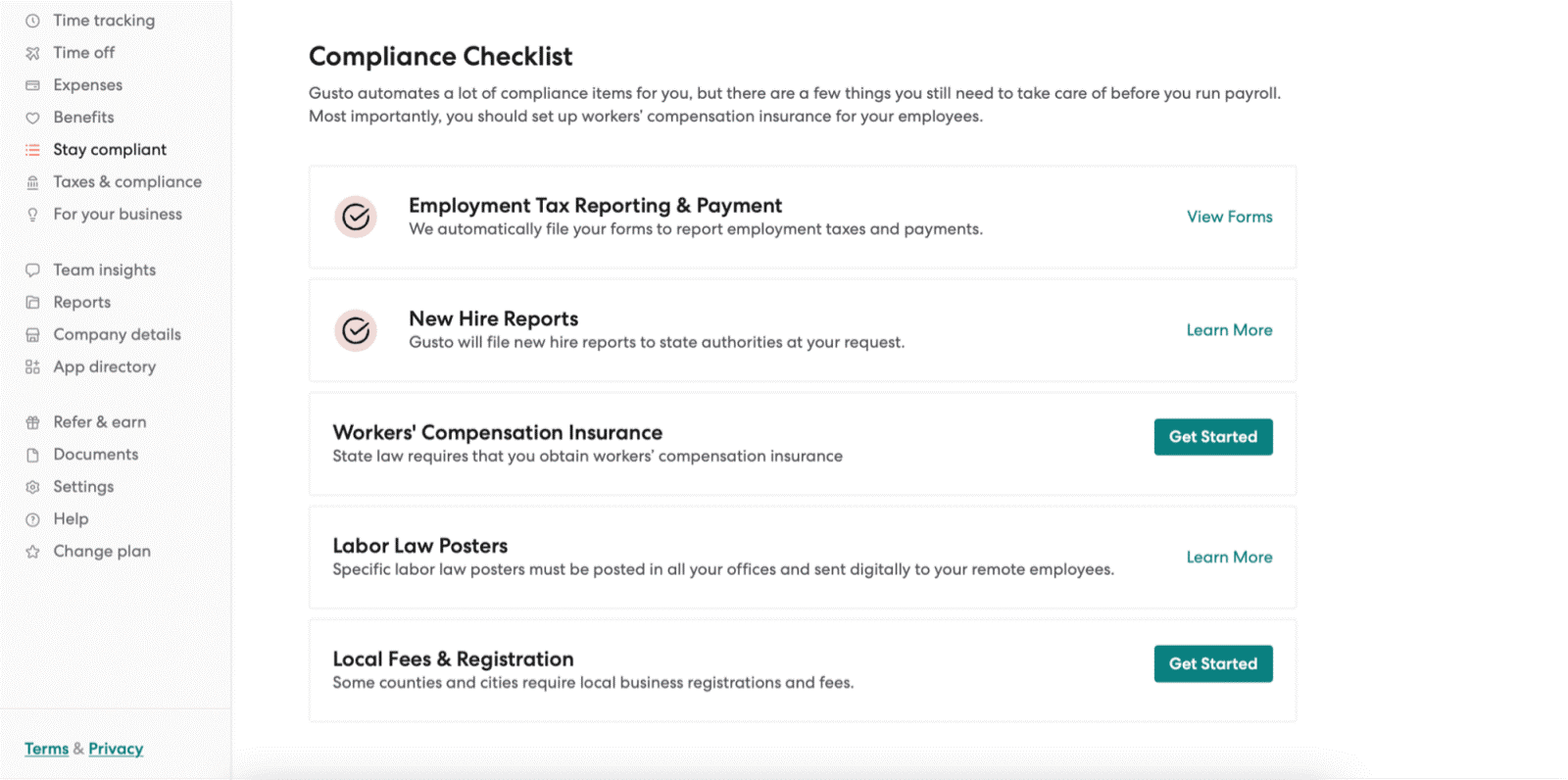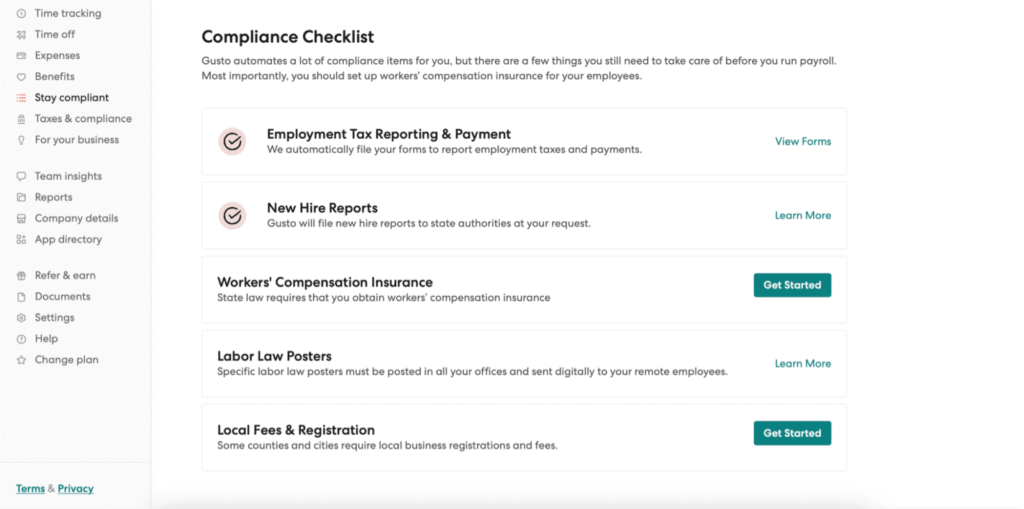 Ironically, what makes Gusto one of the best human resource software platforms isn't tied to employee management. At least not directly.Wondering what it is? Well, it's tax compliance.
Simply put, the premium plans assist your organization with regular filings and keep you updated on any changes in current tax laws.
5. Breathe
Unlike other HR tools, Breathe doesn't have a per-employee fee and instead utilizes an account-based payment structure.
The only issue is that the application only caters to companies with a maximum employee size of 250. This may seem off-putting for expanding businesses, but the software's price compensates for this. Besides, since the platform uses a subscription model, you can comfortably transition to a new system if the employee profile restriction really bothers you.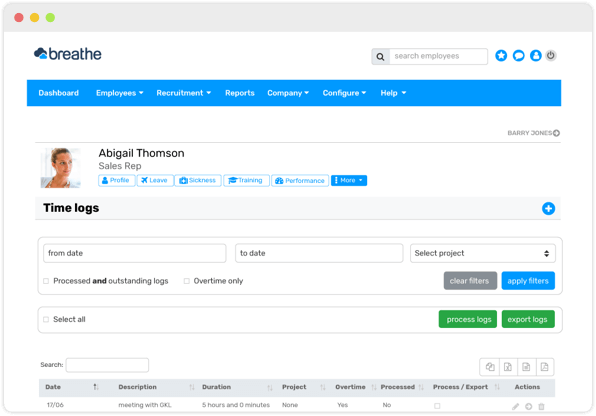 Still, considering that Breathe positions itself as an HR software for small businesses, there are a surprising number of included features, such as:
Benefits administration
Training modules
Employee lifecycle & compliance management
Third-party integrations
Finally, there's an option for you to assess the platform's features for a 14-day free trial period. In short, you lose nothing but two weeks if you decide to try it out.
Optimizing Employee Management
The process of selecting the right HR software for small companies isn't an easy one. That doesn't make it any less essential, though.
One helpful tip is to recognize that operational growth is headed your way soon enough. So, even if your organization is an SME, don't base your decision on that alone. In other words, accounting for business scalability is necessary, if not mandatory.
In addition, it'd be helpful if you didn't disregard an HR system if it exceeds your budget slightly. There's no need to go overboard, but a relatively higher price point shouldn't discourage you from choosing a platform you want.