The restaurant industry keeps experimenting and navigating from one theme to another. However, when concerned with technological interventions, the market has been slow to incorporate the latest technologies available. During the COVID-19 pandemic, the industry saw drastic economic instability for almost 3 years. This was the time the industry took a prominent paradigm shift from traditional methods to contactless technology. In fact, 71% of the world's restaurants integrated online mobile payment in the middle of the pandemic. Since then, there was never looking back. Most restaurants are offering their services, befitting customer needs by technological means, making restaurant technology trends a great source to find the right trajectory to remain competitive in the industry.
The F&B (Food & Beverage) industry has implemented technological innovation as an indispensable tool. It has revitalized many restaurants worldwide, enabling them to survive and flourish with enhanced connectivity. By embracing trends like touchless payments, online ordering, and delivery, along with self-checkouts and pickup services, these establishments have effortlessly reinvented themselves. In fact, now 50% of restaurants across the globe have successfully adopted technology that keeps up safety and healthy.
To know more about the shift in restaurant technology trends, read on!
Why Restaurant Setups Should Follow Technology Trends?
In the dynamic environment of the restaurant industry, where customer expectation keeps changing, staying abreast of the latest restaurant technology is imperative. It helps businesses to thrive and succeed in the highly competitive landscape.
Adapting to cutting-edge technologies trending in the industry helps amplify business by meeting consumer expectations. As evident from a survey by DoorDash denoting, 86% of the consumers in Canada opt for a takeaway by ordering through technological means.
According to the type of restaurant venture, customers may like swift services. They have multiple options in the same region, so the choice to opt for one over the other, depending on the flexibility of services, is always there. To keep up with the requisitions of customers, technological intervention is inevitable.
Restaurant Technology Trends You Need To Know
Being aligned with technological advancements can give a competitive edge to existing restaurant businesses. To learn about the latest trends, follow the segments further.
Embracing Cloud-Based Point of Sale (POS) System
One of the vital restaurant technology trends that help restaurants earn brownie business points is leveraging innovative point-of-sale systems utilizing cloud technology for data storage and deployment. By using a SaaS (Software-as-a-Service) model by collaborating with a third-party service provider, eateries can remotely access these systems using different types of internet-enabled devices. The transition to cloud-based POS systems from traditional ones offers tons of benefits. They offer enhanced scalability, flexibility, and real-time insights, and ensure data security. These systems streamline operations and empower restaurants by enhancing their services for their valuable customers.
Among the POS systems used in the restaurant industry, touchscreen POS systems, handheld POS systems, and self-order kiosks are extensively used.
Chatbots for Restaurants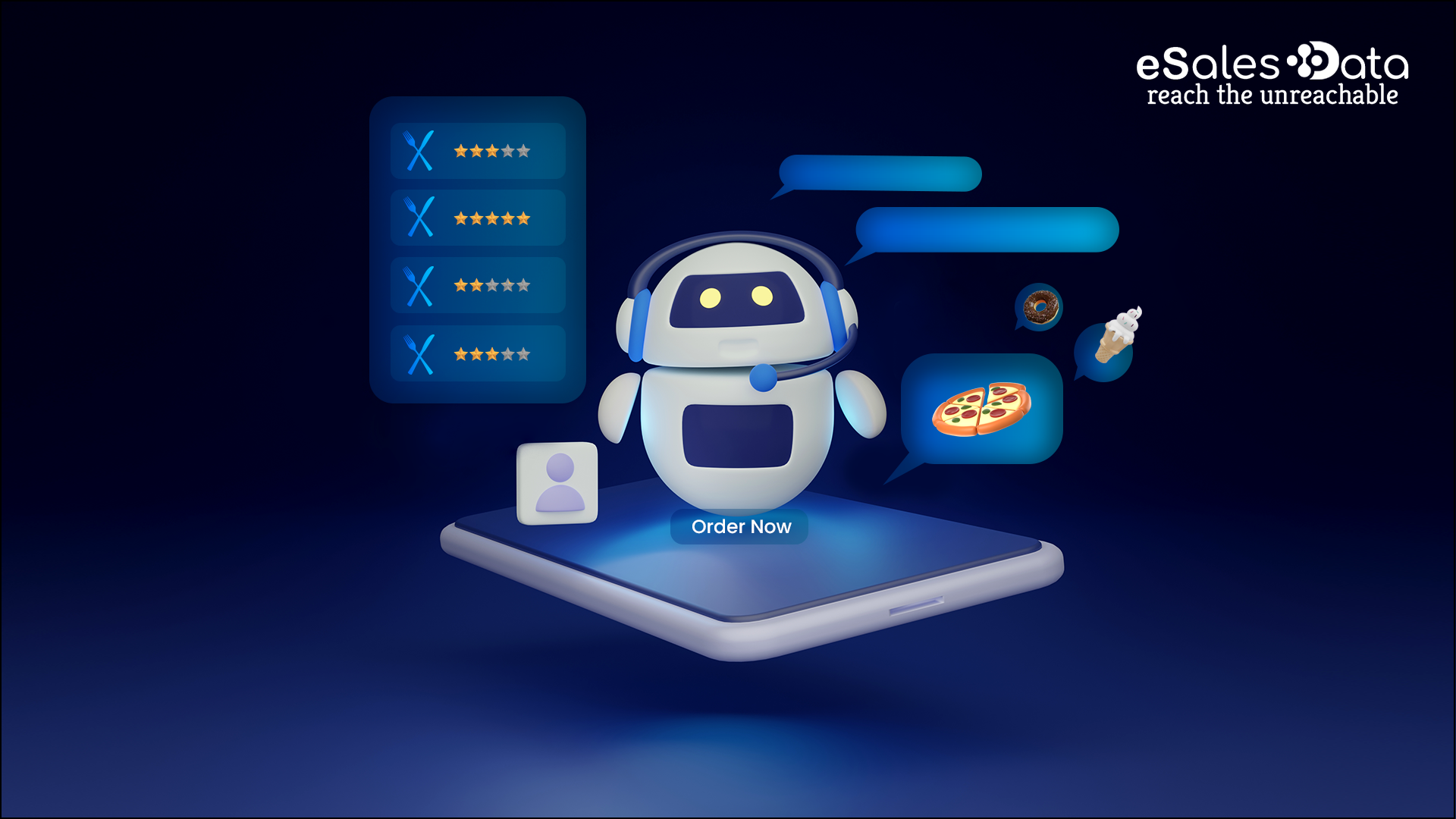 The rise of artificial intelligence has majorly impacted restaurant technology in the last few years. One of the notable examples of AI is chatbots that are curated exclusively for restaurant services. These are bots programmed to provide text-based responses automatically to customer inquiries. The best part about this technology is that customers can access the bot 24/7.
The chatbots offer numerous benefits, like immediate responses without human intervention. With that, these bots can handle hundreds of inquiries simultaneously, even during peak hours. This scalability is valuable in busy restaurant settings where managing multiple customer interactions can be a vital challenge.
Contactless Payments
Contactless payment has spread over numerous restaurant units globally after the inception of the COVID-19 pandemic. As customers largely prefer the convenience and speed of digital transactions, the shift towards utilizing smartphones and credit cards for paying is becoming a regular affair. As per research conducted by Juniper, nearly 53% of overall worldwide transactions will happen through contactless POS in the coming five years.
One of the primary advantages of contactless payment is its unparalleled convenience. With a simple tap or wave of a card or smartphone near the payment terminal, the transaction is swiftly completed. This streamlined process saves valuable time for both customers and staff, reducing wait times and increasing overall efficiency in the restaurant. With contactless payments, eateries can elevate hygiene and cleanliness. By promoting zero-touch during transactions, the transmission of microbes can be reduced optimally.
QR Codes Adoption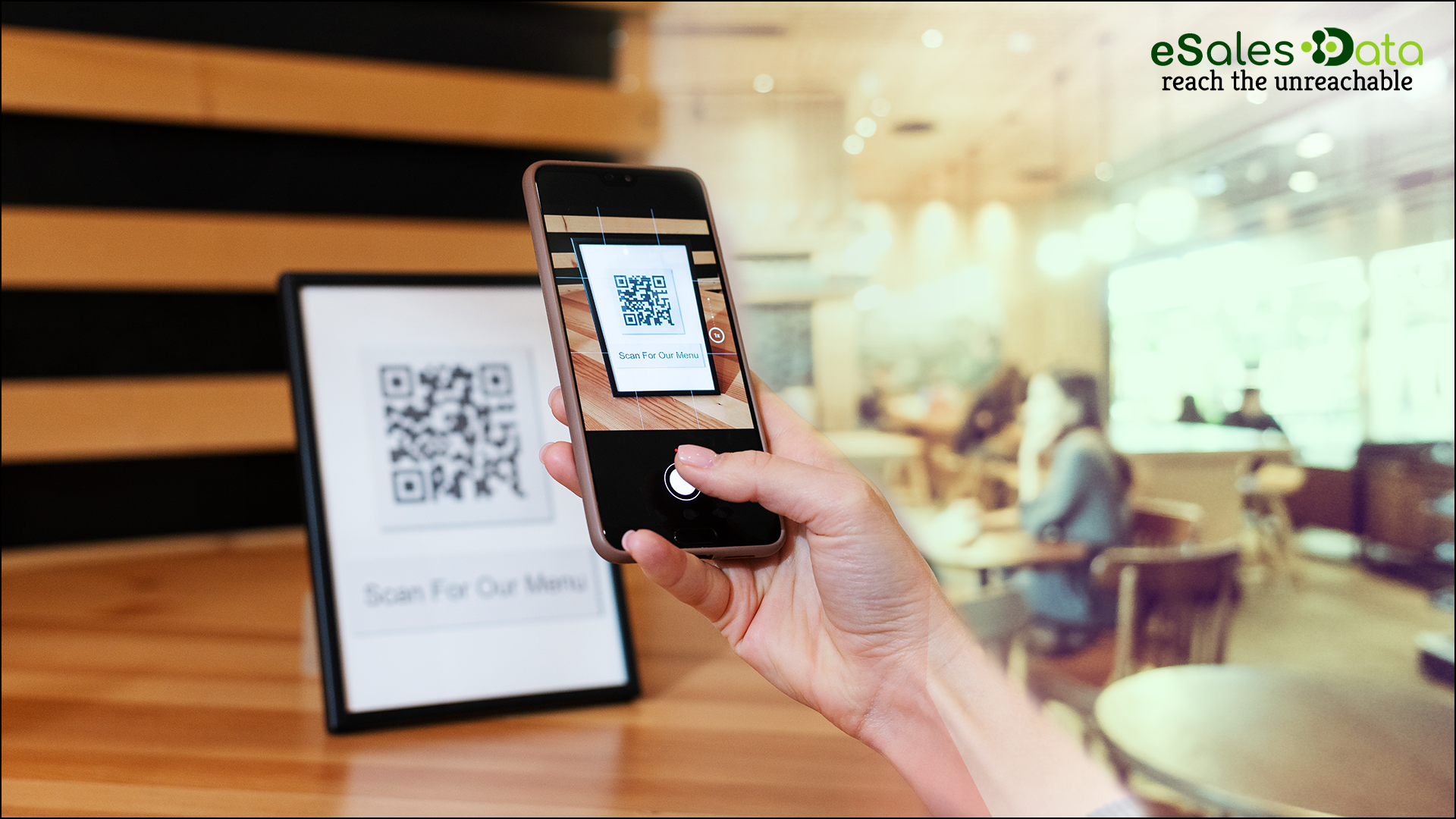 QR codes are readily adopted by numerous restaurant setups in the current scenario. The Quick Response codes can help customers to directly navigate to the online portal of a restaurant, and learn about the knits and grits of the setup. They can even directly access the menu of a restaurant and order from the same in no time.
By replacing physical menus with QR code menus, restaurants can provide customers with a seamless and contactless method of accessing digital menus. Furthermore, QR code scanning allows for easy updates, customization options, and getting informed descriptions with high-resolution images.
Menus Using Augmented Reality
The restaurant industry is witnessing the emergence of an intriguing and experimental technology known as augmented reality (AR). Augmented reality has the potential to revolutionize the dining experience by offering three-dimensional images of culinary delights directly from the restaurant menu. It can seamlessly integrate with point-of-sale (POS) and ordering systems.
While AR is still in its early stages of implementation, its possibilities are far-reaching. Imagine a scenario where customers can use their smartphones in conjunction with a physical menu. By simply aiming their phone at a menu option, the augmented reality technology can overlay valuable information, like detailed nutrition facts or allergen warnings, directly onto their smartphone screens. This informative experience empowers customers to make well-informed choices based on their dietary preferences and requirements.
Photography for Social Media and Restaurant Website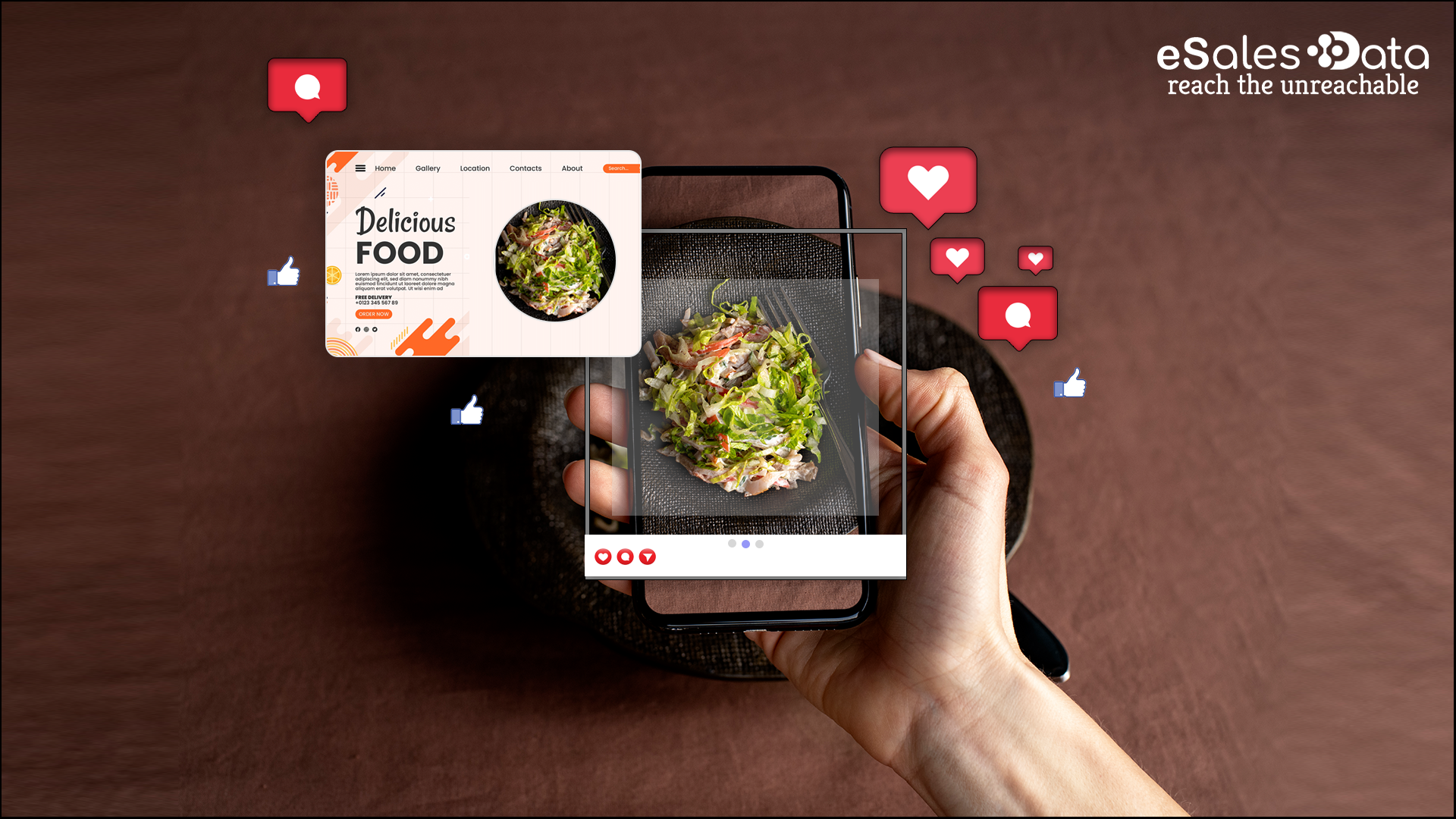 The current world is largely driven by a venture's social media profiles, specifically when it comes to the hospitality sector. For that reason, the significance of having an attractive and engaging online presence has become one of the major restaurant technology trends. Creating compelling Facebook and Instagram pages has become imperative for restaurants to capture the attention of potential customers. However, it's not just about creating social media profiles; the content you post, especially enticing dishes and drink photos, effectively entices guests to visit your establishment.
Uploading visually appealing and appetizing pictures of meals and the ambiance of restaurant is key to sparking interest and driving engagement. These images are a virtual representation of the dining experience a restaurant offers. It helps allure viewers to envision themselves enjoying a delightful meal in restaurant. To ensure the quality of visual content, hiring a social media specialist, a professional who can expertly curate and manage restaurant's online profiles. However, as a restaurant owner, it is also valuable to possess the ability to capture compelling images and edit them using free photo editing software like Canva, Pixlr, and others.
Automated Inventory Management Software
Implementing software related to inventory management has become a game-changer for many restaurant chains. This advanced technology enables restaurants to accurately track food and beverage stocks to schedule reorders with negligible errors. This integration enables a set up to manage its finances optimally as they reduce food wastage, a pervasive problem that costs $100 billion to the hospitality industry every year.
By harnessing the utility of AI, Kitro and similar companies are managing food waste and increasing sustainability. Plus, partnerships with programs offering innovative solutions for restaurants help tackle excess food waste. Embracing sustainable initiatives aligns with the global agenda focused on environmental conservation and sustainability. By actively participating in reducing food waste, restaurants demonstrate their commitment to social responsibility and eco-conscious practices.
Online Ordering Technological Solutions
This is among the most common restaurant technology trends that most restaurants have already implemented. Although the primary aim of restaurant setups is to promote on-site dining, after the emergence of the pandemic, the focus has been on online ordering. Beyond the traditional on-site dining experience, many restaurants are embracing takeaway services. They are establishing their own delivery infrastructure or partnering with third-party platforms like Grubhub, Uber Eats, and DoorDash etc to facilitate off-site availability of their dishes.
Decision-makers and managers of restaurants should invest in various restaurant technology to fully capitalize on the shift. This entails providing customers with a hassle-free online experience where they can check their menu online, order food from there and pay using technological assistance.
Virtual Reality (VR) Assistance
Virtual Reality technology is a relatively untapped resource in the restaurant industry, but recently, its potential has been validated by numerous eateries and restaurants. While implementing VR may involve a significant investment, it offers a high-tech solution for enhancing the onboarding process. Plus, it helps deliver an immersive dining experience for guests.
Traditionally, the onboarding process for new employees in the restaurant industry involves extensive training and familiarization with various tasks and equipment. By incorporating VR technology, restaurants can create virtual simulations replicating real-life scenarios. It will allow employees to gain hands-on experience in a controlled virtual environment.
Air Purification Technology
This is among the newest restaurant technology trends that gained popularity amidst the COVID-19 pandemic. To create a reassuring and pleasant dining environment, restaurants are increasingly turning to advanced air purification systems. These systems employ innovative technologies such as ultraviolet (UV) light and bipolar ionization to eliminate bacteria and establish a clean and healthy atmosphere.
Wrapping Up
Keeping an eye on emerging restaurant technology trends is crucial for staying competitive and meeting evolving customer demands. From online ordering and contactless payments to virtual reality and air purification systems, incorporating these advancements can improve efficiency, customer experience, and overall business success.
Lastly, if you are looking to get in touch with popular restaurants from your locality for business reasons, you could always accept a helping hand from eSalesData! Our vast information repository of vetted restaurant contact data can help you scale your marketing operation to a league of its own.