Does your business rely on attracting more attorneys as clients? But, you're struggling with gatekeepers impeding your way?
Attorneys are busy people who don't know much about marketing but have several opportunities up their sleeves for B2B marketers. Hence, you can't ignore tapping into this lucrative market and reaching out to the highest-paid lawyers for profitable results.
But how to market to lawyers effectively and make your case?
Before getting onto what strategies to adopt, let's understand why marketing to attorneys is your best bet.
Why Marketing to Attorneys is a Lucrative Proposition?
The legal services market is undoubtedly one of the most extensive and rapidly growing landscapes worldwide. Grand View Research's report suggests that the legal services market stood at USD 901.8 billion in 2021 and would grow at 5.3% between 2022-2030. The emergence of Artificial intelligence (AI)-enabled software is paving the way for a massive transition, allowing law firms and lawyers to save time and improve efficiency.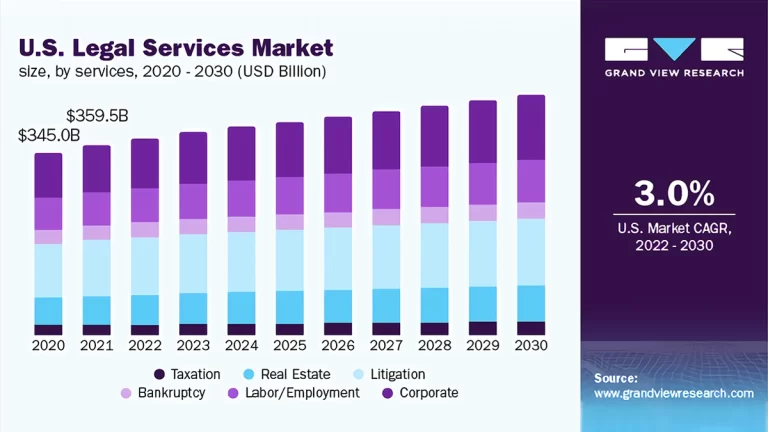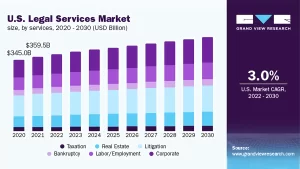 It's the perfect opportunity for B2B ventures to pounce at the chance to offer consultation services, helping legal professionals enhance efficiency and productivity. The doorway is open for B2B enterprises to support their business success.
With over 450,000 law firms and 1.3 million lawyers in the US, B2B companies can turn the immense companies opportunities in their favor and increase their growth prospects.
Further, they are the go-to persons to facilitate relief in a legal dispute, offer reliable advice, and ensure compliance in critical issues. They have connections across industries that can influence key decision-makers to invest in your B2B products.
Remember that not all lawyers are the same and intend to invest in your products. However, with tailored marketing strategies that speak to their pain points, you can attract their attention and acquire qualified leads.
Result-Focused Ways for Marketing to Attorneys
Successfully marketing to lawyers is a wee bit of a challenge. It's notoriously difficult to grab their attention. Because lawyers are a little cynical about marketing, they have little time to entertain any promotional offer. For them, time is money. It's not advisable to start knocking on lawyers' doors.
Let's uncover actionable strategies to make your agency stand out among marketing generalists.
1. Define the Target Audience B2B Businesses Can Target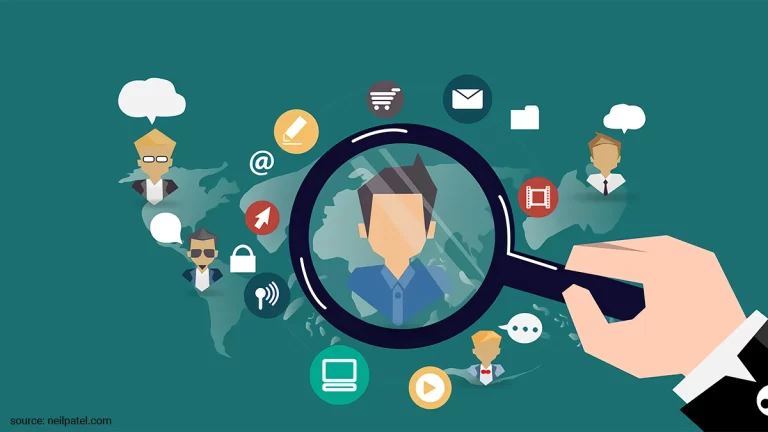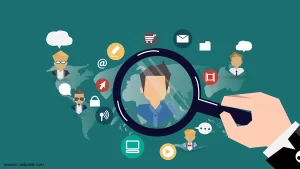 Aspiring to gain more leads and attract attorney clients is one thing, but knowing what type of attorney you should target can make all the difference in reciprocating positive outcomes. After all, a corporate attorney will have unique needs compared to a law firm that provides divorce services.
It's a known practice in marketing to make strategies as specific as possible for niche targeting, which requires gaining deeper insights into the target audience and precisely understanding their pain points.
In addition, the legal terminology changes from place to place and sometimes within the practice. Finally, not all law firms will have the same intention or budget to invest in marketing or understand its impact. Hence, defining your target audience helps your agency focus all its resources on attorneys likely to pay for your services and become loyal customers.
Let's skim through the list of different types of attorneys to understand your target audience.
Corporate Lawyers working with big organizations are the perfect target audience to sell your SaaS products to simplify their legal process.
Family lawyers work in a law firm, NGO, or private practice to resolve domestic relations, including guardianship, adoption, and other child welfare issues.
Contract lawyers specialize in contract law, working on drafting and reviewing legal documents.
Entertainment lawyers represent actors, musicians, artists, athletes, and other industry-related people for their legal needs.
Plus, there are criminal defense attorneys, real estate attorneys, divorce attorneys, and more.
2. Don't Overlook the Power of Multichannel Marketing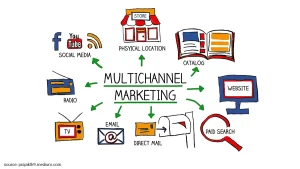 When you understand your audience's objectives and preferences, it's time to leverage multiple channels to maximize your outreach. Lawyers are always on call and available for their clients 24/7 responding to emails and answering them.
You can leverage their cell obsession and deliver a targeted, relevant email message to market your products and services. Cold email may not fetch a response every time as networking and other hyper-personalized ways. Still, fortifying your brand and aligning your marketing efforts with other channels is a great practice.
Sending highly personalized and content-rich marketing emails can double your click-through rates and improve ROIs.
Plus, it doesn't mean you should overlook the potential of direct mail. In the digital era, agencies often ignore offline means of marketing. But when targeting hard-to-reach lawyers, offline marketing channels may work wonders.
A direct letter addressing the target attorney firm, catering to their pains with a straightforward and highly-personalized message, will make a great impression.
Moreover, integrating direct mail into our marketing mix boosts sales by 27%, prospect acquisition by 40%, and market share by 104%. So why not leverage its effect to your advantage and strike sales?
3. Avoid Wasting their Time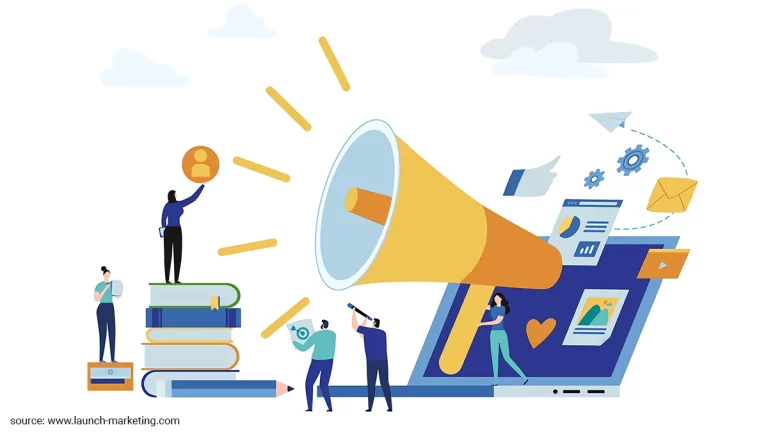 When targeting your audience with direct contact, it's best to be ready with a perfect pitch. Nothing can blow your chances more than time wasters, and attorneys are no different.
Listen and respond accordingly if the prospect is eager to offer a small chat and discuss their achievements. But avoid talking unnecessarily about insignificant stories that waste their time. They won't pay heed and ruin your chance of leaving an impact.
Take the time to listen to their pain points and goals by asking open-ended questions. Then, respond with an empathetic answer for their situation, acknowledge that they lack time, and briefly present your solutions targeting their problems.
4. Understand the Legalities of Marketing for Legal Services Firms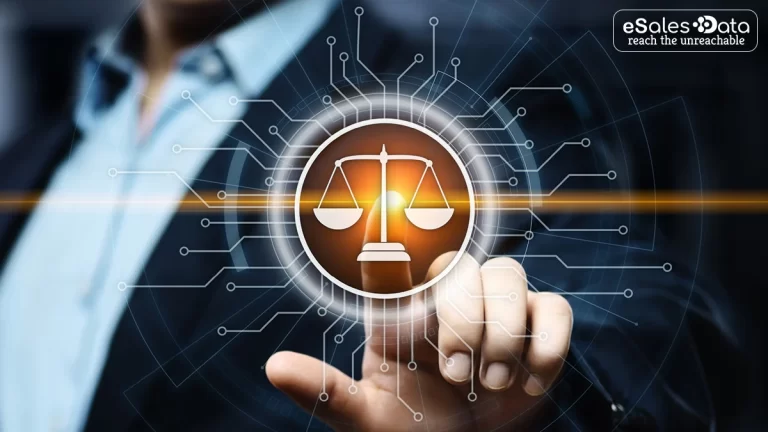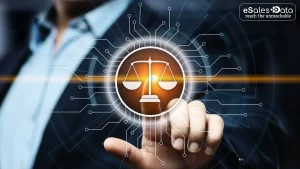 If you're trying to approach attorneys as clients, you should understand the ins and outs of the legal industry's rules, regulations, and laws regarding digital and other advertising. It's unacceptable if you breach their privacy and go against the norms. They are professionals who know legalities to the core.
State bar associations publish many ethical rules for marketing. Keep up-to-date with these regulations and diligently follow them before rolling out any digital marketing strategy.
The American Bar Association (ABA) Rule 7.2 on Communications Concerning a Lawyer's Services conveys that an attorney can communicate on any platform about their services as long as they follow specific ABA rules.
Some other considerations that you should understand to connect with the legal firms in the right way are:
Pick your words wisely when marketing to attorneys
Don't use deceptive and unethical tactics to grab their attention
Avoid offering pay or compensation in exchange for testimonials and so on
In short, you should be aware of the legal regulations stated by the authorities and ensure compliance with them to stay out of trouble. If you demonstrate that your business recognizes the unique challenges attorneys encounter daily and offer a solution, it would be hard to ignore your proposal.
Moreover, they should feel confident that you have expertise in your field and can add value to their business.
Top Benefactors Industries Who Can Reach Attorney Effectively
Whether businesses are targeting higher prospect generation or improved market dominance, no opportunity goes unnoticed when you have a robust strategy in place.
As such, different industries can take advantage of diverse channels like email marketing to lawyers propelling better campaign performances. Here're the beneficiaries who can soar in their potential to enhance the revenue through strategic efforts:
Stationery and office suppliers
Financial service providers
SaaS companies
Real estate agencies
Healthcare facilities
Compliance management organizations
Non-profit organizations
Counseling and rehabilitation centers
To Conclude
Besides understanding the target audience, offering outstanding services is essential. Whether your business specializes in law firms or you are trying to attract more attorneys as clients, your offerings should set you apart from competitors.
Once you understand your audience and leverage a suitable medium to reach them, you know precisely how to strike a deal. eSalesData's Attorneys email list everything you need to devise a full-proof marketing strategy. It simplifies your endeavors, helps you discover the correct attorney for your unique business needs, and brings them into your sales funnel.
The database consists of information on attorneys that is credible and vetted to ensure all your communications reach the right inbox and create value.
So now that you know how to market legal services, let's not wait any longer. Make a move and access the most empowering resource to attain unparallel results.