The choice of dental labs is an important decision for a dentist, and it is heavily responsible for the quality of treatment available.
Most dental labs in the US offer prosthetic and orthodontic devices, including dental dams, implants, dentures, crowns, and bridges. These are integral to oral hygiene, and the build quality of the structures plays a decisive role in their longevity and impact.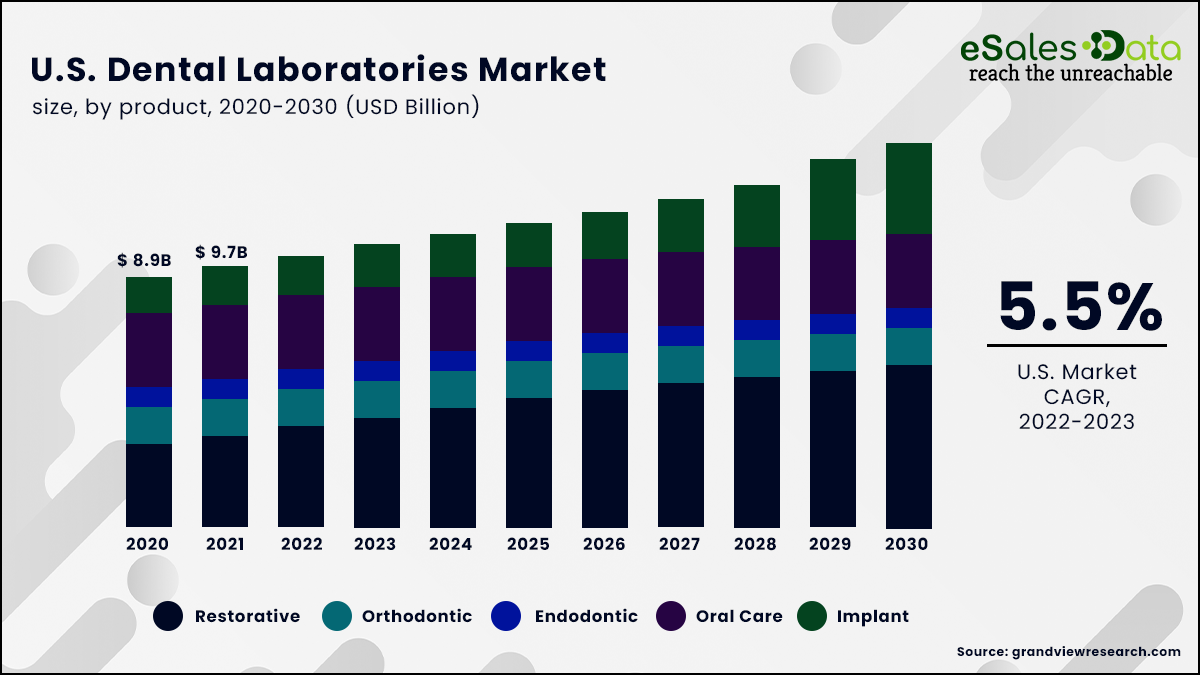 For instance, ill-fitting dental implants may consistently get displaced out of their position and cause extreme discomfort. The solution is to choose a reliable dental laboratory with a strong reputation in the market and an impeccable history of providing their devices to several dental clinics across the country.
With the dental laboratories market expected to grow at an annual rate of 5.4% over the next seven years, the choices in the market are plenty. Among these, it is vital to weed out the largest dental labs in the US to understand the top players in the market and analyze the reasons for their popularity.
Mark of a Good Dental Lab: 3 Signs to Look Out For
Dental clinics have to be careful in their choice of dental laboratories when outsourcing their equipment requirements. Here are some factors that point towards a reliable dental lab: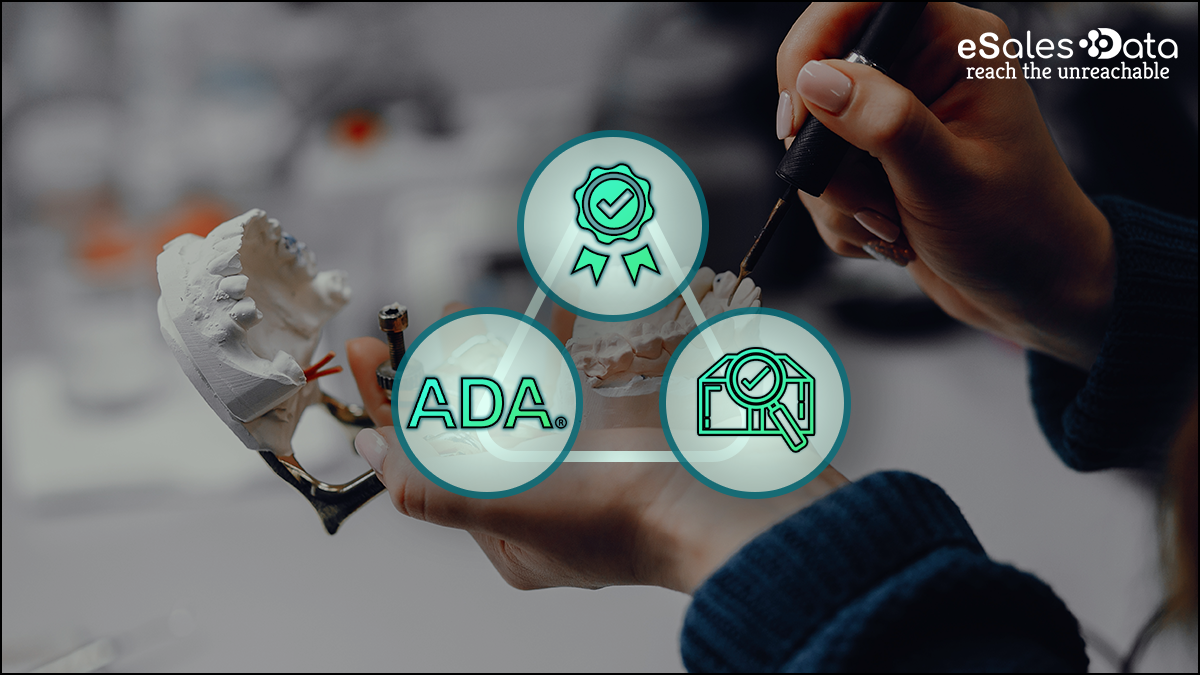 Conformance to required regulations: Depending on the location of the dental lab, they may be required to get certified or registered with the Dental Board before starting operations. The lab must be authorized to operate within the state of the dental clinic to avoid problems in the future.
Use of ADA-approved materials: The American Dental Association (ADA) is the foremost authority that decides the quality of dental structures in the US. If the products are not approved and validated by the ADA, chances are they do not conform to the required quality standards.
Quality control processes: The largest dental labs in the US have a stringent quality control process where they test the apparatus using a standard operating procedure. This guarantees robust and secure devices that account for the user's comfort.
Additionally, it is a good idea for dentists to enquire about the authenticity of raw materials used to build devices. Plus, some dental labs offer on-site visitation to provide maximum transparency and help dentists get an overview of the manufacturing process.
6 Biggest Names in the US Dental Laboratories Space
According to the latest report from IBISWorld, the United States has 9,259 dental laboratory businesses in 2023. Furthermore, the revenue difference between the top names is minimal, given that no company occupies more than 5% of the market share.
Here are the largest dental labs in the US, along with what makes them stand out from the competition:
1. Glidewell Dental
Located in Newport Beach, California, Glidewell Dental has existed in the market since 1970. This company has supplemented its position as one of the largest manufacturers and providers of custom restorative devices.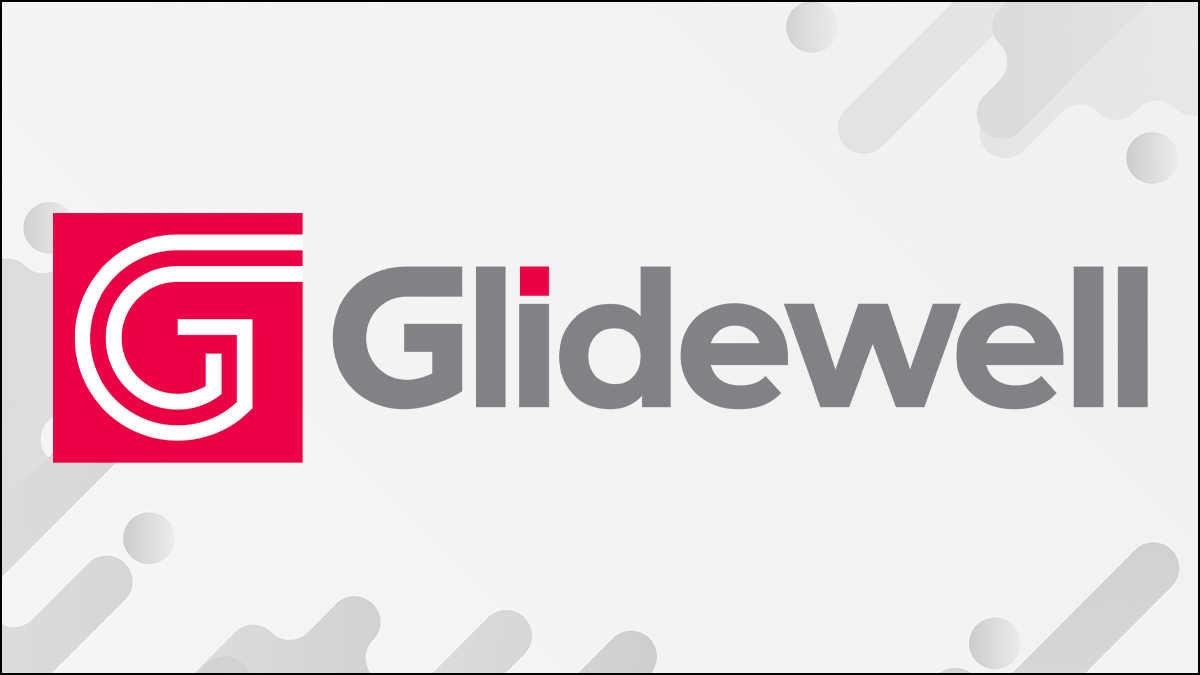 Apart from that, it has leveraged its position to make continuous investments in research and development. The result has been consistent technological innovations, simplified patient care for dentists, and better access to premium dental equipment for a significant section of the population.
What it Does Well
Tailored education programs to guide dental professionals and enlighten them about the latest advancements in patient care
State-of-the-art technological devices to track the progress of patients without recurring visits
Distinctive products for easy restorative services at a lower cost than competitors
2. National Dentex Corporation
The National Dentex Corporation (NDX) has a wide presence in North America. It has emerged as one of the largest dental labs in the US with its focus on acting as a full-service dental lab partner for dentists and dental clinics all over the country.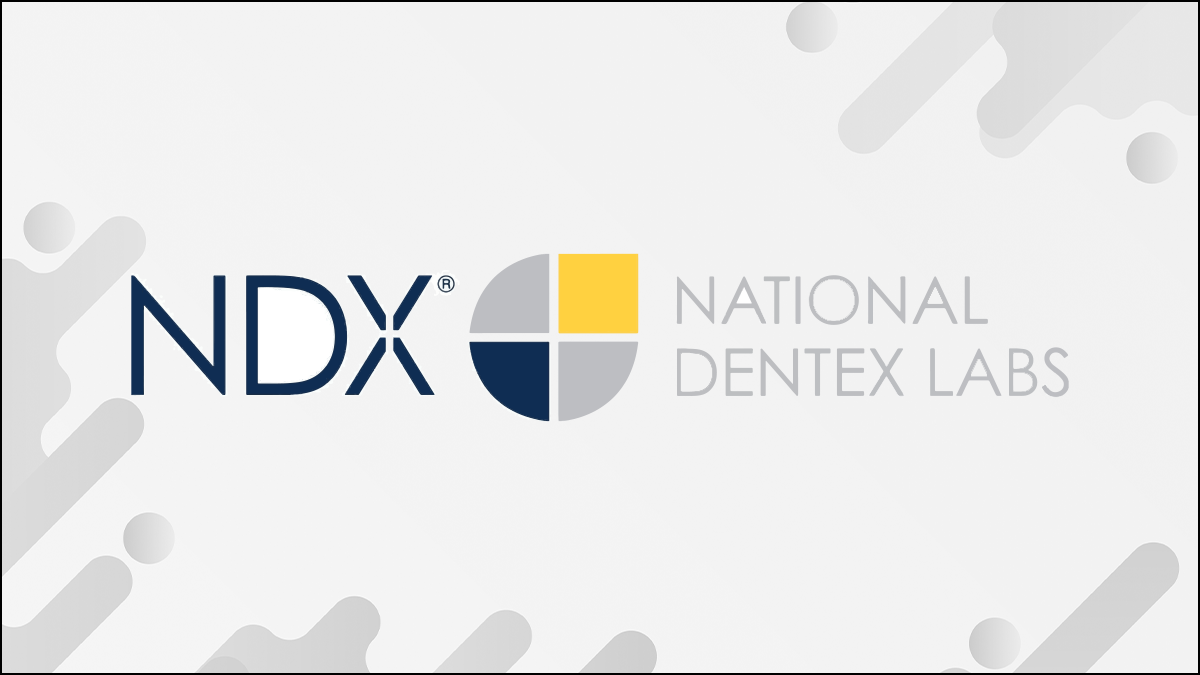 Headquartered in Palm Beach Gardens, Florida, this dental lab offers personalized assistance to dental professionals via specialized courses that help in upskilling. Plus, NDX ensures that dentists have access to an optimized digital workflow and increased capabilities to address patient concerns in a more efficient manner.
What it Does Well
Widespread and established client base across North America
Customized dental solutions with crowns, fixed bridges, and other prosthetic devices
Consulting services and digital solutions provider to impart comprehensive assistance to dentists
3. CreoDent Prosthetics LTD
With its base in New York, CreoDent Prosthetics prides itself on a team of experienced technicians who can create tailored dental solutions for every client. Boasting over 30 years of lab experience between them, these technicians are well-versed in the underlying technologies to address complex cases.
The most notable work performed by CreoDent is the PFZ (porcelain fused to zirconia) Crowns. Developed using CAD software, these structures cater explicitly to anterior teeth and provide a natural look to the damaged or displaced teeth. The PFZ is a premier restorative option that mimics the look of natural teeth with the porcelain exterior.
What it Does Well
Taps a bigger market with both implant and esthetical dentistry
Provider of business solutions to help dental professionals grow their business
Intra-oral scanning services to replicate the oral cavity and aid in better problem recognition and treatment
4. OralArts Dental Laboratories
Founded in 1969, OralArts Dental Laboratories has garnered a reputation as a family-owned business specializing in CAD/CAM designs, implants, and other prosthetic devices. It is located in Huntsville, Alabama, and manufactures all the devices in the country without relying on outsourcing.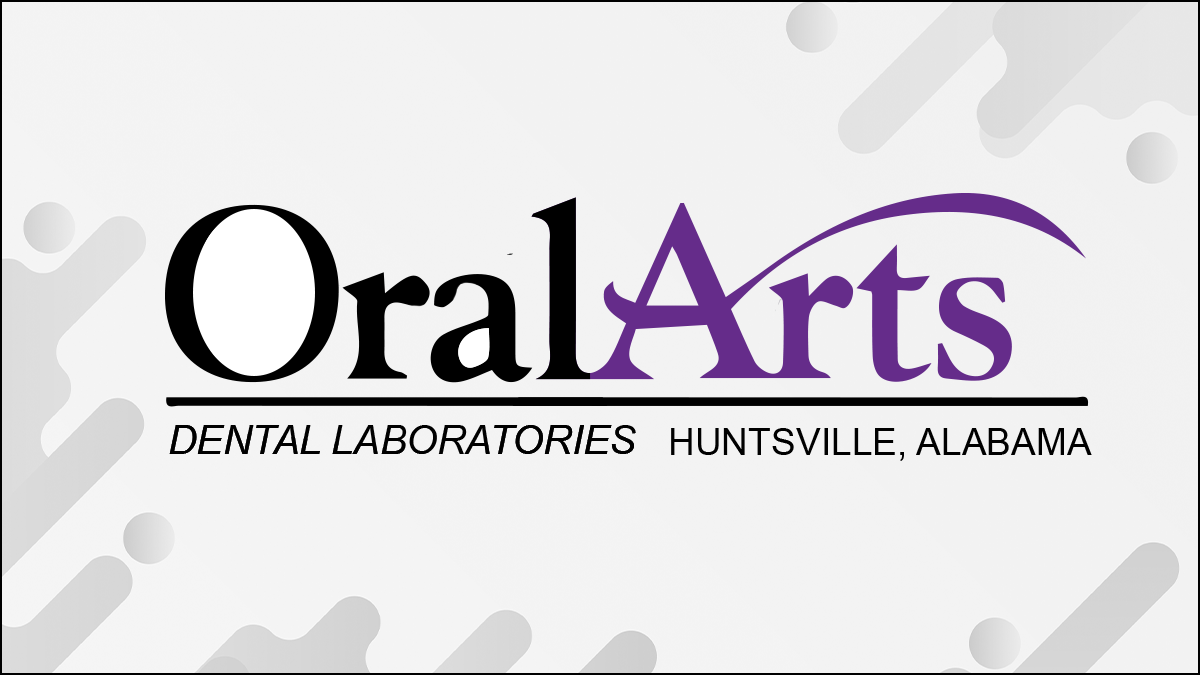 They have a full-service laboratory, where the development of devices supplied to a prosthodontist is achieved, along with the creation of implants.
Being a family-owned and operated business, OralArts offers personalized services and builds relationships with dental professionals in the US. The customer service is highly responsive, as dentists can reach out in case of queries regarding the products and get quick assistance.
What it Does Well
Crowns and bridges manufactured by the company come with a 7-year warranty
Provisions of intra-oral scanners for more responsive devices for each patient
No-cost shipping and fast delivery within the state
5. Burbank Dental Lab
Burbank Dental Lab is located in the heart of California and has been operative for the last 40 years. It is one of the largest dental labs in the US, in terms of traffic generated to the website and number of organic search queries redirecting users to the page.
This dental clinic boasts a team of skilled designers who are proficient in understanding individual needs and developing dental restoration solutions. Plus, they have begun to capitalize on the 3D printing industry trends to accommodate one another and increase efficiency.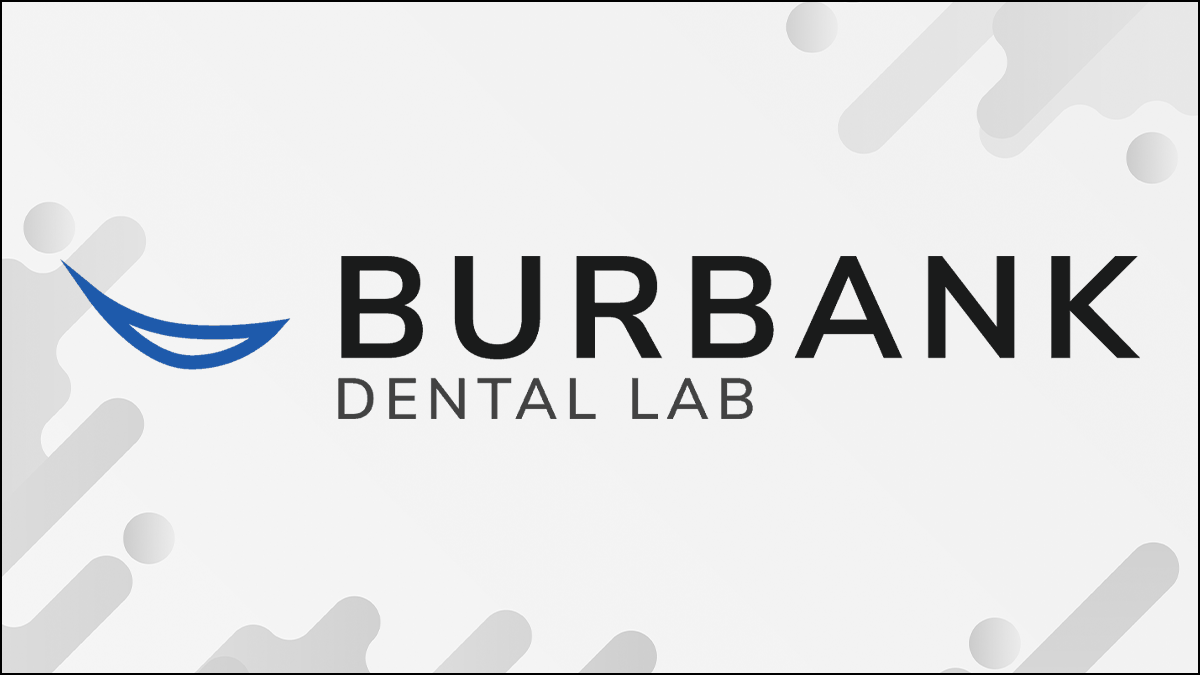 Amongst all their quality offerings, the SMART 1 Implant Abutments stand out as high-quality custom-engineered solutions. These are crafted using milling technologies to ensure a comfortable fit for patients. However, the best part is that the SMART 1 abutments are compatible with most implant platforms.
What it Does Well
In-house 3D printers for faster development and creation of dental devices
Friendly and interactive customer service for quicker problem resolution
Dedicated 'Your Smiles by Design' team to provide a comprehensive tooth restoration experience
6. Affordable Dentures & Implants
As the name suggests, this dental service organization focuses on providing high-quality dental structures and devices for people across the United States.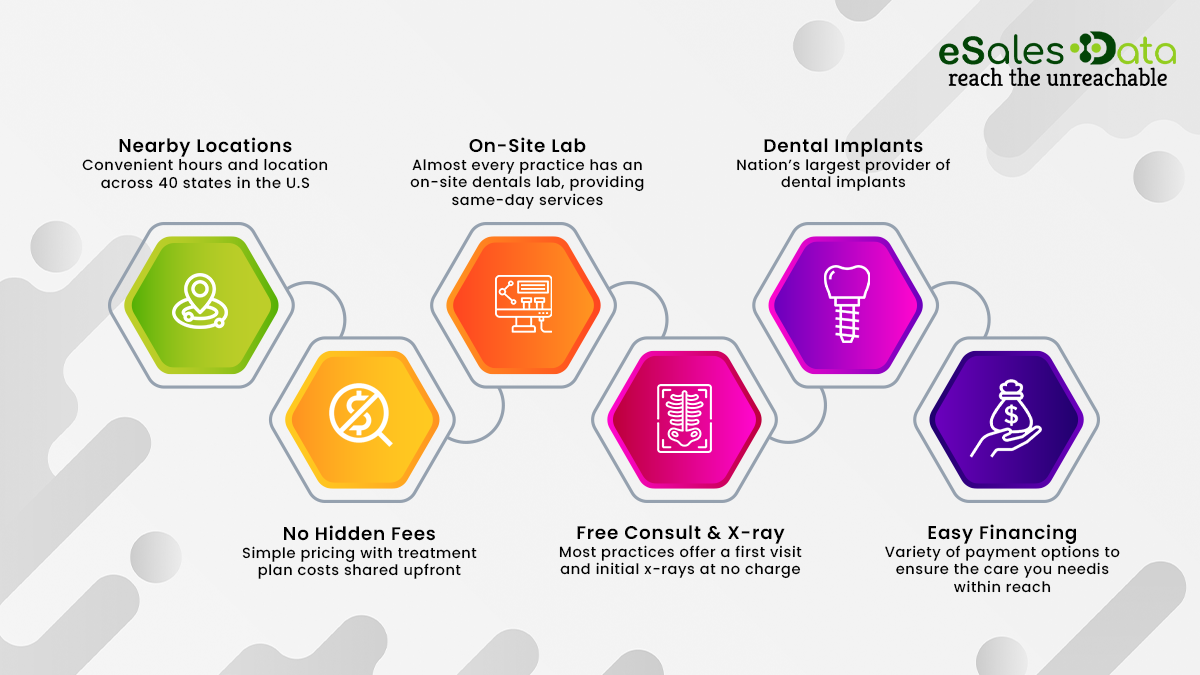 The main attraction of Affordable Dentures & Implants is their commitment to supplying customized solutions at the best price. Specializing in dentures, implants, extractions, and a host of other services, this dental lab offers a single solution for all dental ailments. They possess an in-house lab for faster development.
Combined with easy financing options, Affordable Dentures & Implants witnesses an influx of customers every day. Appointments can be booked online and are beneficial for patients traveling a longer distance.
What it Does Well
Transparent payment options with no hidden fees
Complementary X-ray and free consultation on the first visit
The biggest provider of dental implants in the country
Summing Up
Dental professionals across the United States rely on dental labs to source their equipment and obtain customized structures and devices for treatment. Hence, it is a good idea for them to rely on the largest dental labs in the US that have assured quality checks and valid certifications in place.
Access to high-quality materials is paramount when it comes to maintaining oral hygiene. Structures like implants and dentures play a significant role in ensuring long-term oral health, and a mismatch can proved to be disastrous for the patients. Not to mention, the constant discomfort may repel them from the idea of dentist appointments.
It is vital to choose a dental lab that caters to all regulations and emphasizes transparency in the manufacturing process. Only through these stringent vetting processes can dental professionals collaborate with expert dental technicians possessing vast knowledge about the development and manufacturing of dental devices.