In today's highly competitive business landscape, leveraging cutting-edge HR software has become a game-changer. As per a survey, 82% of executives believe that HR technology is crucial in achieving their strategic objectives.
It is also evident from the global HR software market projection, reaching a staggering worth of $38.17 billion (USD) by the end of 2027, with a CAGR growth rate of 11.7%. These statistics highlight the significance of HR tools in reshaping how businesses manage their workforce, enhance productivity, and drive sustainable growth.
So, what are the top HR software companies ruling the industry?
Here's a list of the top 15 HR software companies that leverage advanced technologies to deliver comprehensive HR resolutions.
15 Top HR Software Companies
From core HR features to payroll, talent management, performance management, leave management, attendance management, and workforce analytics, these companies offer different types of HR software solutions to cater to unique business needs..
Let's discover the top HR software companies reshaping the HR landscape with their unwavering commitment to transforming how businesses manage their human capital.
1.     BambooHR
Source
Famous for its intuitive and user-friendly HR software, BambooHR focuses on applicant tracking, onboarding, performance management, and employee self-service. Their emphasis on employee experience sets them apart.
It helps hasten operations by equipping employers with customizable workflow triggers and progress tracking with audit trails. Several renowned companies use BambooHR worldwide.
Top Features of BambooHR
Comprehensive reports to formulate more effective company policies
Facilitates effortless tracking of employees' paid time off (PTO) through mobile app
Instantly schedule check-ins for new hires and performance evaluations
Streamlined recruitment and hiring procedures with a dedicated onboarding application
 2. monday.com HR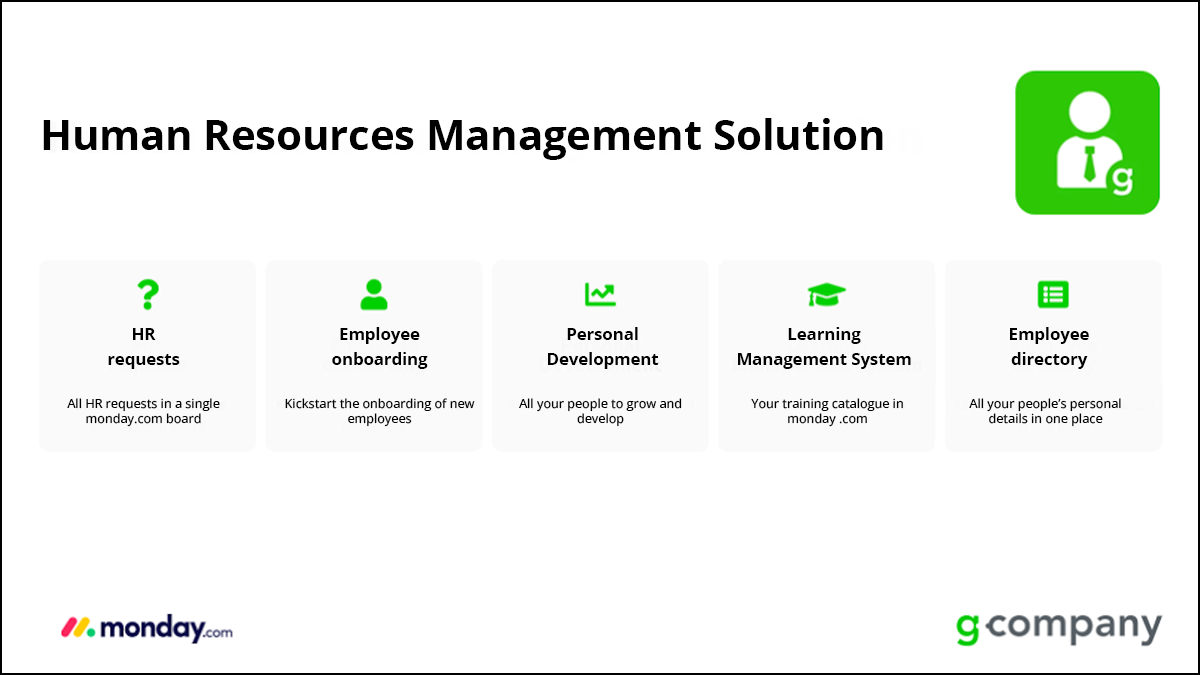 Source
Monday.com is a cloud-based project management software designed to streamline teamwork, workload management, and communication. Their user-friendly interface and robust functionalities make them popular for large enterprises.
Top features of monday.com HR
Multiple HR management templates for recruitment, onboarding, and referral
Time tracking tool to ascertain time spent on tasks, employee's attendance, and leaves
Reports for comprehensive insights and evaluations of individual or team performance
3. Paycor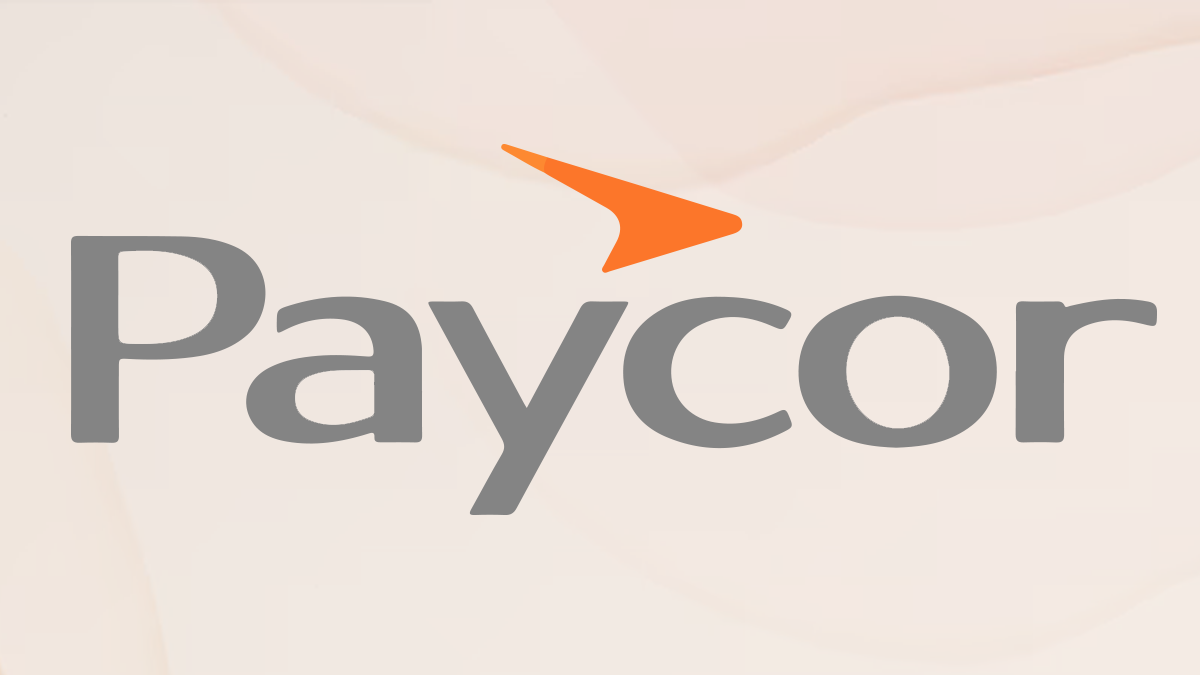 Source
Paycor is a powerful solution, covering everything from recruitment management to Human resources information systems (HRIS). Apart from its robust core HCM functionalities, Paycor also gets lauded for its extra functionalities, such as compliance management and tax preparation.
Top Features of Paycor:
Streamlined applicant screening and seamless onboarding of new hires
In-built time clocking system for accurate employee work hours, breaks, and absences records
Thorough tracking and evaluation of employee performance
Comprehensive HRIS functionalities to centralize and automate HR tasks
4. Freshteam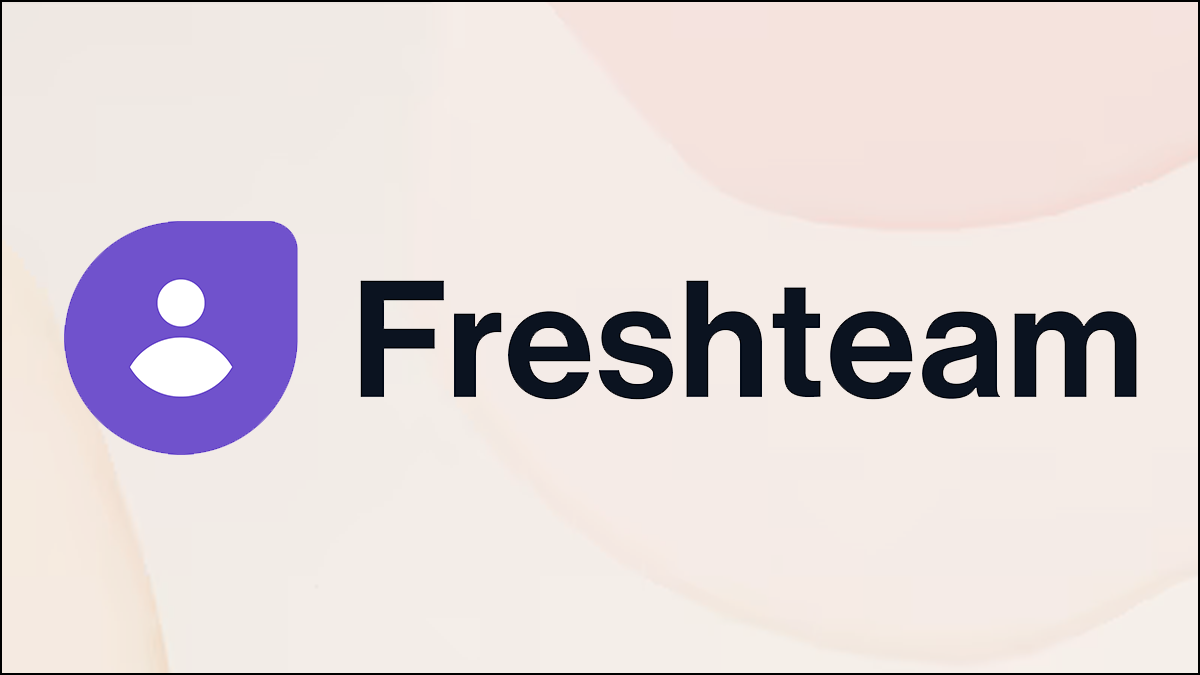 Freshteam is one of the top-rated HR solutions that assists in attracting, hiring and onboarding new joiners as well as offboarding existing employees. Subsequently, it stores employee documents in one place and helps them easily manage their tasks and apply for time off. Interestingly, Freshteam is available on the mobile app, making it easily accessible for users anytime, anywhere.
Top Features of Freshteam:
Automatically updates new hire details in the employee database
Manages employee rewards, performance reviews, and engagement
Informs about HR's team efficiency through an intelligent HR analytics
Develops scorecards for an interview to support an effective interview process
Automates recruitment, onboarding, and offboarding
5. Workday
Source
Workday is one of the leading HR software companies offering cloud-based human capital management (HCM) systems. With its comprehensive HCM solution, employers can manage HR tasks via a single platform and improve employee productivity.
The clientele of global companies that use Workday HCM is ever-expanding.
Top Features of Workday HCM
Analytics and reporting capabilities track the progress of monitor payroll processes and manage benefits
Employee time-tracking and management for better insights into performance
Pre-built analytics templates to address critical business issues
6. Zenefits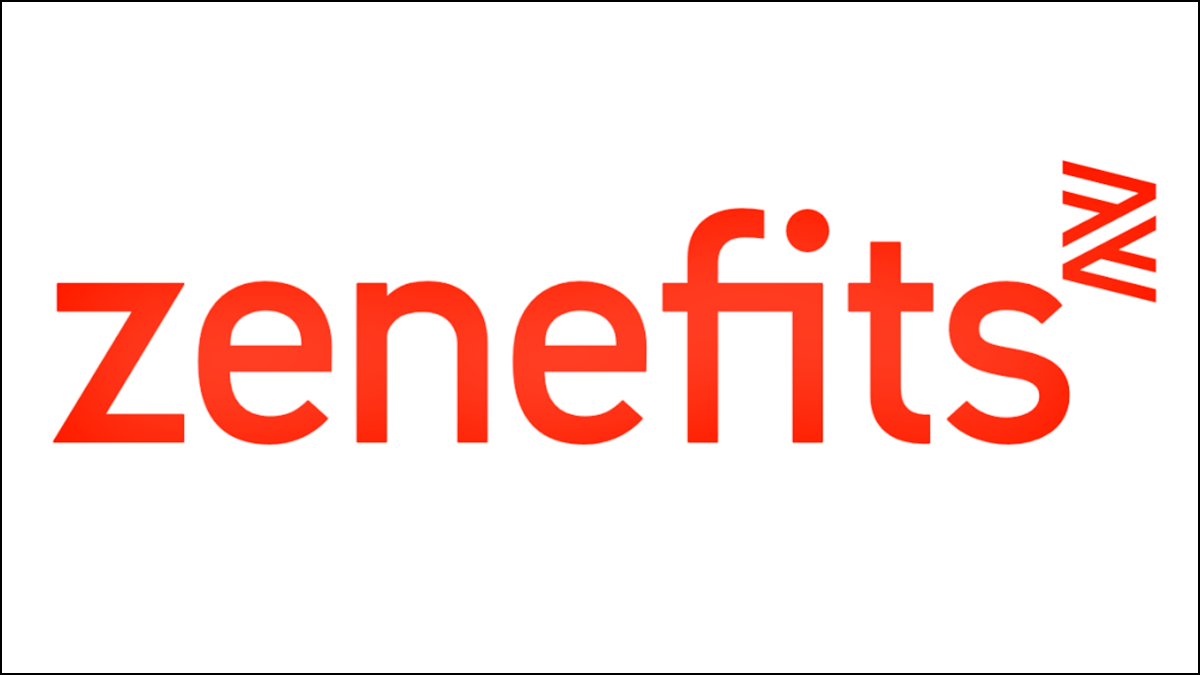 Source
Zenefits is a customer-centric HR software platform offering advanced features, including administration, payroll, and talent management. It provides great performance management tools to conduct a performance review using self-assessment tools.
Top Features of Zenefits
Online Self-onboarding option, including benefits and payroll
Allows fast and comprehensive background checks directly
Manage employee events such as promotions, transfers, and terminations through automated workflows
7. Paycom
Source
Considered one of the easiest HR software, Paycom streamlines day-to-day activities by enabling professionals to use digital checklists and automatically categorize files and other data. It further helps HRs collect honest feedback from employees via customizable survey forms.
The software is ideal for use by both small and big enterprises to practically attend to their employee life cycle, from recruitment to payroll and time management.
Top Features of Paycom
Features self-onboarding tools that make the hiring process easier
Employees can manage their own HR data
Supports accurate and timely payroll processing as well as tax filings
7. Sage People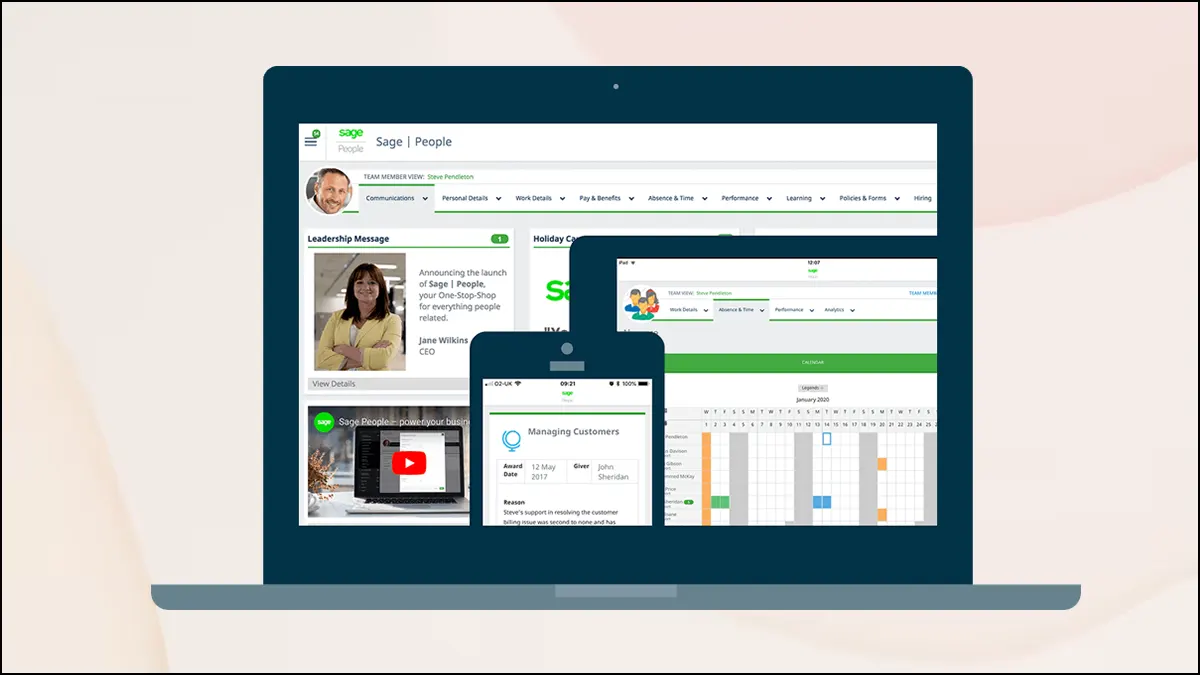 Sage People offers a customizable, comprehensive global cloud HR and people system that covers the entire employee lifecycle. Built on the Salesforce platform, it enables organizations to make data-driven decisions regarding talent acquisition, performance management, employee retention, and workforce planning.
Top Features of Sage People
Automation feature to calculate overtime hours
Builds communication hubs for critical updates and announcements
Allows employees to upload files like medical bills
Real-time HR analytics and data insights for better decision-making
9. Oracle Talent Management Cloud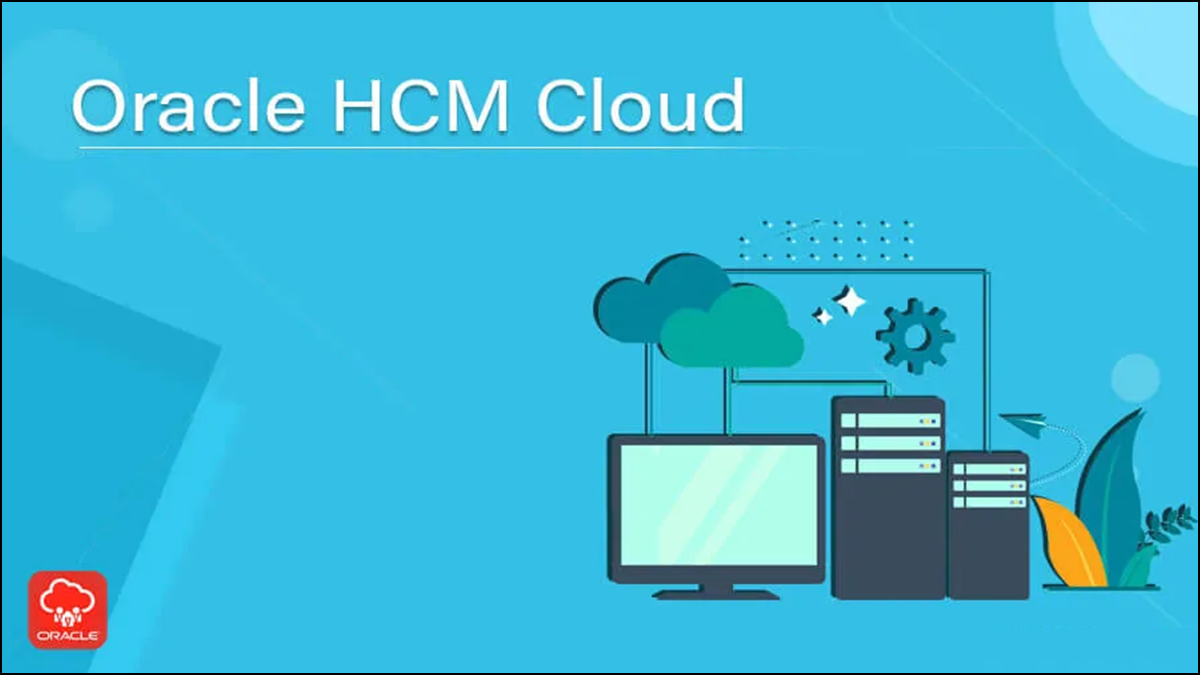 Oracle Talent Management Cloud offers a scalable and customizable HR platform, combining core HR, talent management, workforce rewards, and analytics. Its AI-driven capabilities and tools empower organizations to make data-driven decisions.
Top features of Oracle Talent Management Cloud
Self goals setting and progress tracking features for employees
Personalized homepages offering insights on training and development
Encourages team collaboration for effective communication
Send compensation updates, policy changes, and guidance using compensation letters
10. ADP Workforce Now
ADP is among the top HR software companies with payroll and HR solutions, catering to businesses of all sizes. Their HR software covers various talent and people management functions, such as time and attendance administration, benefits management, and compliance.
Top Features of ADP Workforce Now
Built-in survey tools for improved employee engagement
Generates reports related to workforce data and work management insights
Automated reminder feature for overtime and leave approvals
Enables new hires to submit paperwork online using the mobile application
11. Namely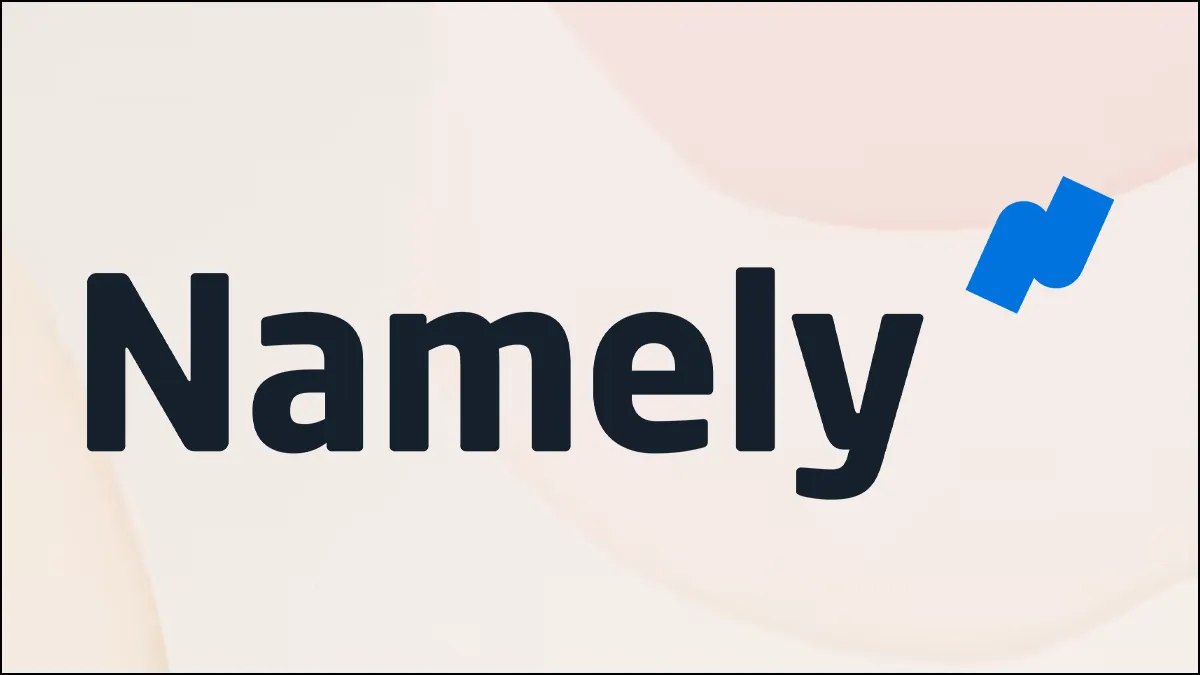 HR Software Company Namely is an all-in-one cloud-based solution designed for mid-sized businesses. It empowers the HR department with intuitive features like benefits administration, performance management, reporting, dashboards, and a self-service portal.
Top Features of Namely
Customizable reporting and analytics for workforce diversity, attrition, and leaves
Streamlined HR services options for benefits administration, payroll, and tax registration
Employee self-service, onboarding, direct deposit functionalities
Company news feed and anonymous reporting tool for employee engagement
12. SAP SuccessFactors
Source
Founded in 1972, SAP is one of the largest companies among others. SAP SuccessFactors is a Human Experience Management (HXM) platform. It helps maintain a harmonious balance between personalized employee experiences and robust strategic functionalities that drive business success.
Top Features of SAP SuccessFactors
Offers end-to-end recruiting solutions presenting a better overall experience
Enables policy development incorporating learning management solutions
Performance and goals module for tracking and maintaining individual objectives
Comprehensive people analytics module for workforce analytics, planning, and reporting
13. Scribe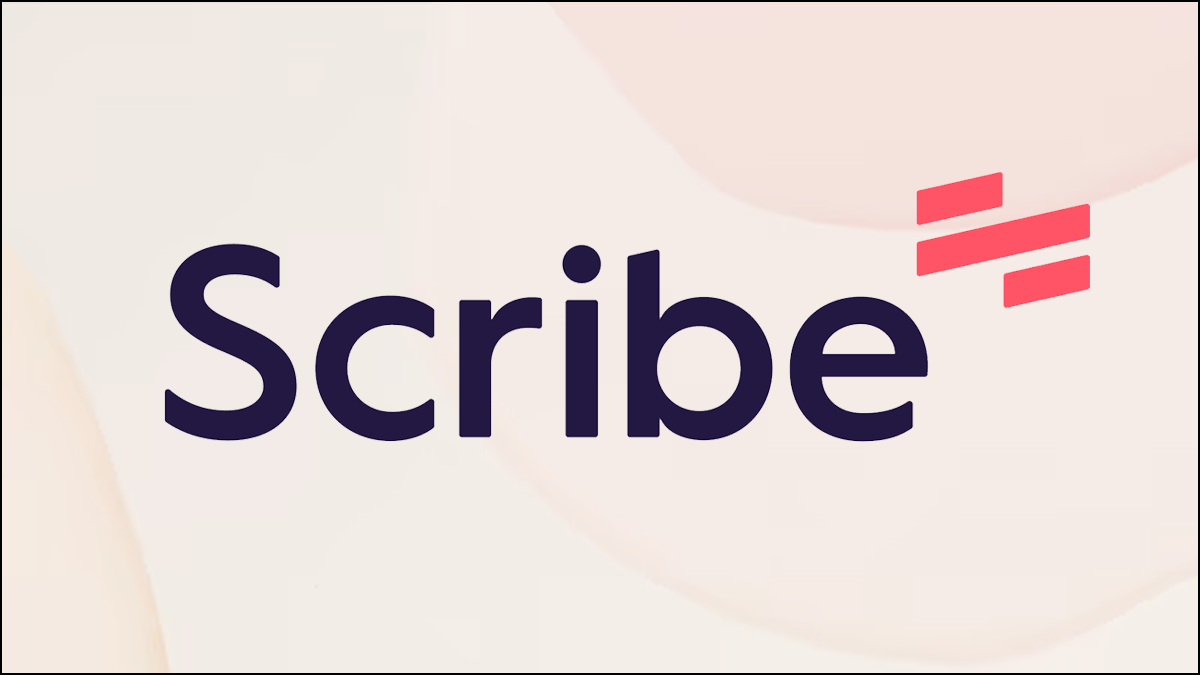 Source
Scribe Company furnishes a convenient HR management tool for documenting your processes. The platform automates the documentation procedure and aids 15X faster speed.   It helps employers generate a leave policy, onboarding guide, and training checklist within minutes.
Top Features of Scribe
Automated documentation capabilities for accurate and streamlined record-keeping directly via the browser
Improved customization with options to add annotations, text, redactions, and branding elements
Convenient PDF, embedding, URL sharing, and additional exporting options
14. Zimyo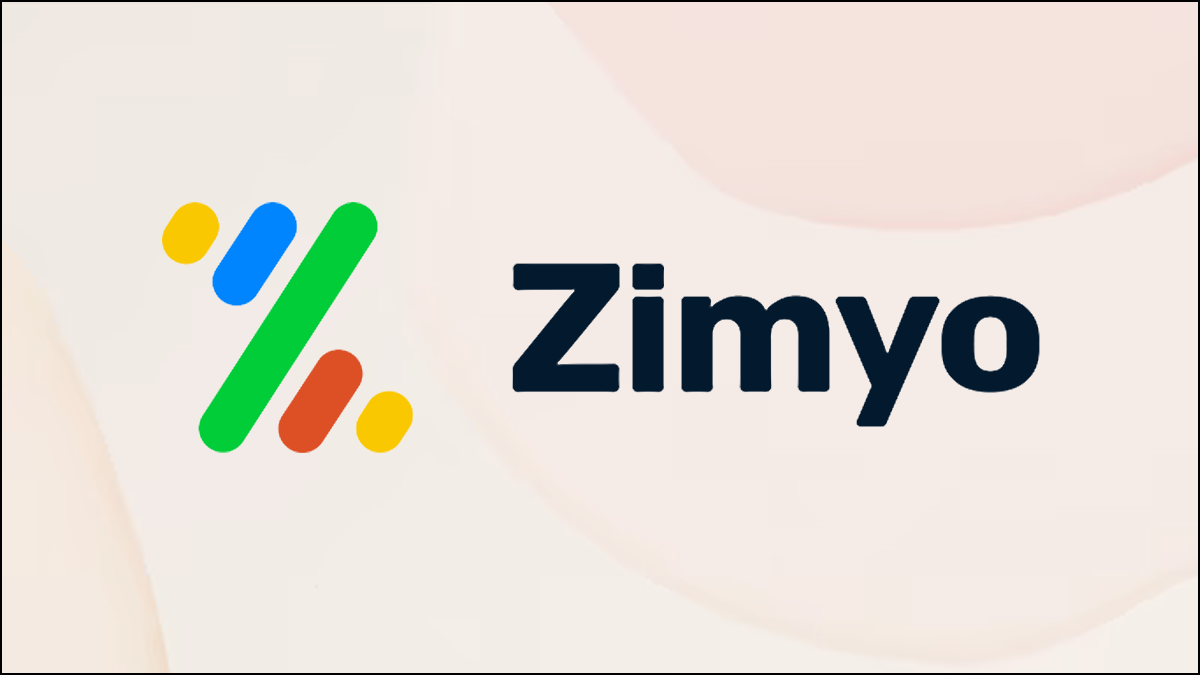 Source
Zimyo is powerful HR management software providing an easier way to upload and store files in its centralized document hub and ensure safety. The platform empowers HR professionals to increase productivity with simplified policy-making using auto-suggestions.
Employees can use this Zimyo to punch time and access paychecks online using its self-service portal.
Top Features of Zimyo
Facilitating workflow settings for Accelerated approvals
Ready-made templates for letters or forms to send files more quickly
Online helpdesk to handle employee problems via a ticketing system
Displays employee hierarchy and information online
15. Paylocity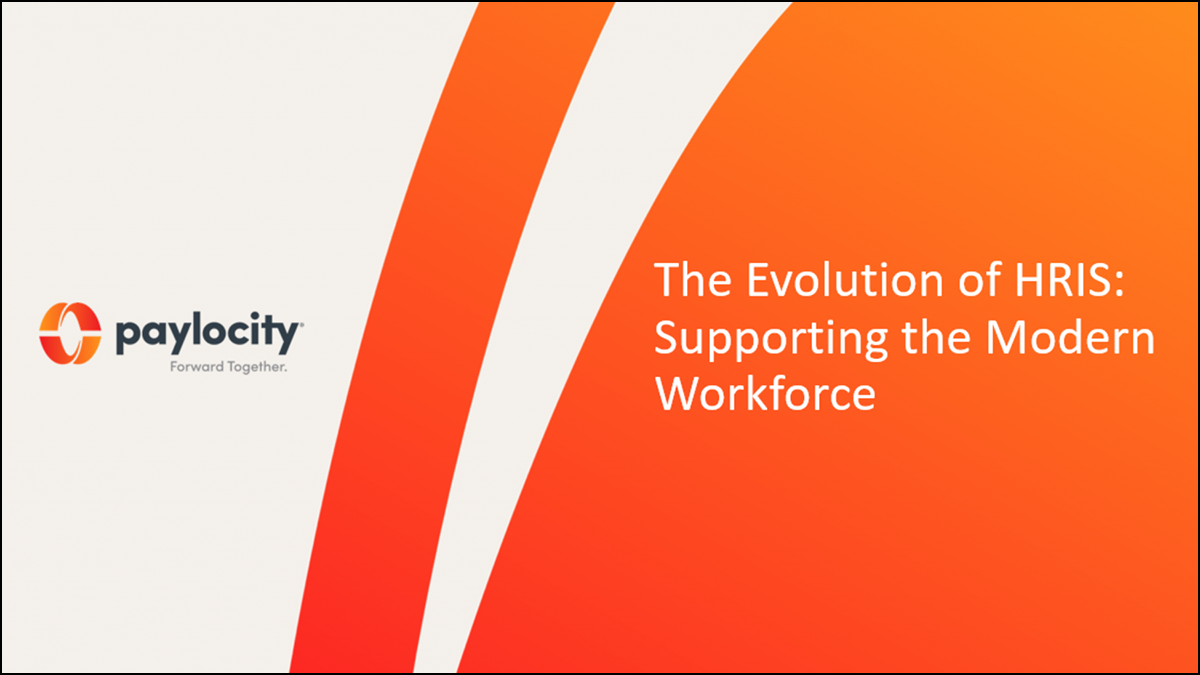 Source
Paylocity is a core HR software offering separate payroll, workforce management, talent acquisition, and benefits administration modules. It includes multiple templates, allowing employers to automate data input and online file storage.
Paylocity allows companies to collect and secure digital signatures. It eliminates the need to pass physical paperwork through various departments and reduces administrative hassle.
Top Features of Paylocity
Customizable workflow settings to assign specific tasks to teams
One-on-one consultations and online training for employee engagement
Self-service tools for clocking in and out details
Collaboration options for employees using the mobile application
Top HR Software Companies Changing HR Landscape: Takeaways
Choosing the right HR software is crucial for organizations to drive business success. The above 15 HR software companies are industry leaders, offering innovative solutions to address the diverse needs of businesses.
Whether you are a small startup or an established multinational, exploring these top HR software providers will provide you with a starting point to find the perfect fit for your organization's HR needs.
Remember to assess your requirements and consider scalability, user-friendliness, and integration capabilities. Embracing the right HR software can revolutionize human resource operations and contribute to a more engaged and productive workforce.