Well, as we know, the real estate industry is a tough place to be as the competition never sees ease. As per the real estate educator Tom Ferry, about 87 percent of real estate agents quit the industry in less than five years as they could not make enough money in the initial years.
The real estate industry seeks consistent heavy efforts, which requires an unsaid trait; patience. To make the path of marketing and sales easy, email marketing acts as a helping hand. However, it is not as seamless as you just imagined. Sending emails without seeming too nosy can get tricky. Therefore, email automation becomes the need for realtors.
In this article, let us learn of different methods of making your email marketing and automation a major success.
Five focal tips on how to make an email automation strategy for real estate successful!
As a realtor, one must stay aligned with the audience and their expectations. Here we will discuss about the different methods that will pave your way.
#1. Send Email Newsletters Frequently
Newsletters act as a basic form of email marketing, but in case you are a novice, then this is the right space for you to start. Email newsletters set up a brand voice seamlessly. Many marketers plan a different type of newsletter to send on different days of the month. Many send it weekly, while many choose to send it monthly.
Basically, newsletters act as a door to your brand. You can open details about the latest listing, upcoming projects, upcoming events, the top-selling real estate project, informative blog post, or even about the charitable events your brand participated in. the list can go on as newsletters can accommodate a vast range of content.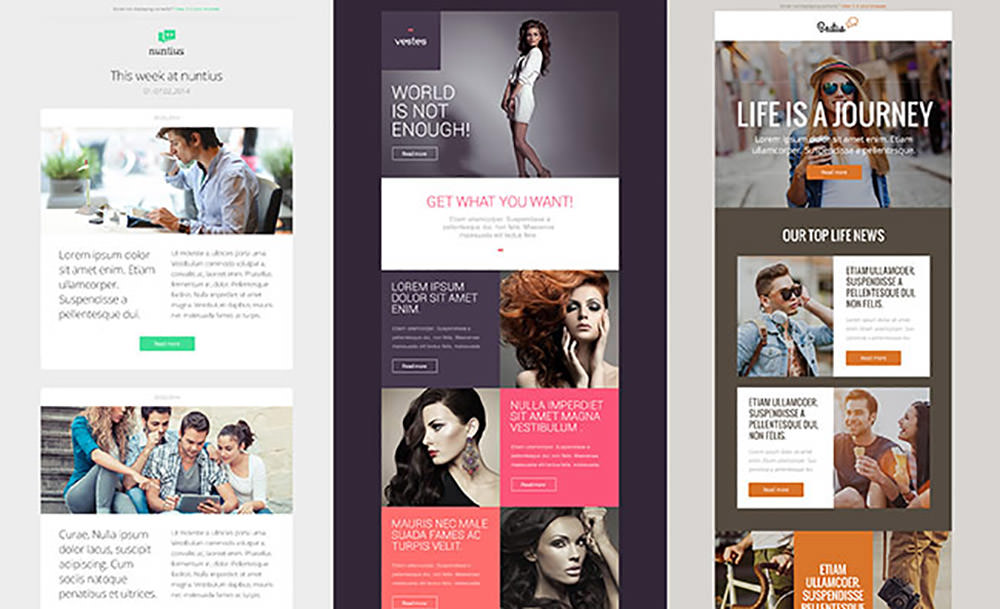 image source : hongkiat
The main reason for you to send newsletters is to share happenings about your brand in a classic tone with your readers to gain the attention of your potential buyers.
Some benefits you instantly witness with newsletters are as follows:
Brand gets quick attention and recognition
Builds trust factor in the minds of readers
Gains interest of the readers to expect more
Reduces the chances of bounce rates
Improves website engagement and social media attention
#2. Personalized Emails Get More Attention
The current audience of any industry (including real estate) seeks personal attention. A great product can only take you halfway through; however, you need customer attention and understand their requirements to make the deal.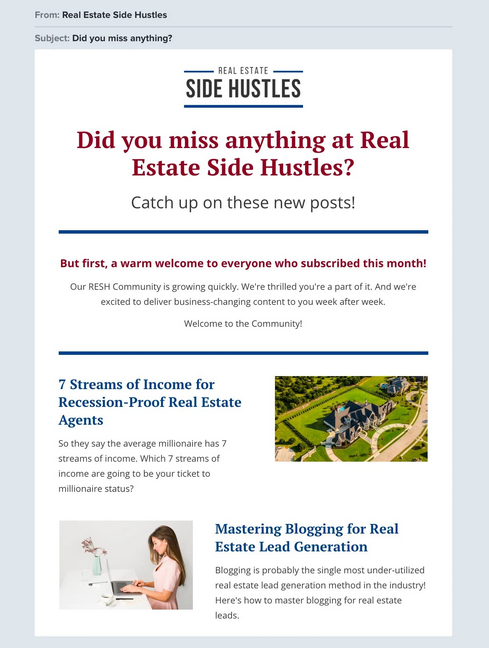 Image Source: mailerlite
To make an influential bond with the audience, you must connect with them in an emotional, educative, value-based form. Don't be hesitant to ask for their opinion or refer them by their name. In fact, customers like being known by a brand. You can wish them on a special occasion (like birthdays and anniversaries) or festivals. This will you can walk into their inbox without crossing lines. Some benefits of sending personalized emails are as follows:
Improves lead scoring opportunities
Betters customer relationship management
Enhances sales and revenue rate
Increase team productivity and motivation
Builds brand name in the market
#3. Keep Your Email List Updated And Fresh
Real estate marketing can get tricky if you approach the audience with the wrong set of information. You must keep your email list clean and updated at all times. If you simply depend on opt-in forms from the site visitors, chances are high you will not receive any response. Therefore you must seek the support of email list providers to target the right prospects on the basis of your demographic location.
Some benefits of keeping a fresh email list for your campaign are as follows:
Save time, funds, and resources from getting wasted
Build a larger network or community for your brand
Approach the right people directly through emails
Gives a proper direction to your email marketing campaign
Yield improved and satisfying response for the campaign
#4. Keep Your Content Segmented For A Different Audience
One of the best ways to add automation is segmenting your audience. Now you may wonder why your campaign needs to segment the audience. Well, you may be sending emails to different kinds of subscribers. Some of them may be prospects who never made a purchase, while some of them may be existing customers. Therefore, segmentation adds ease in automating the email campaign. For example, you will not send welcome emails to existing clients, but you will send them to the newcomers.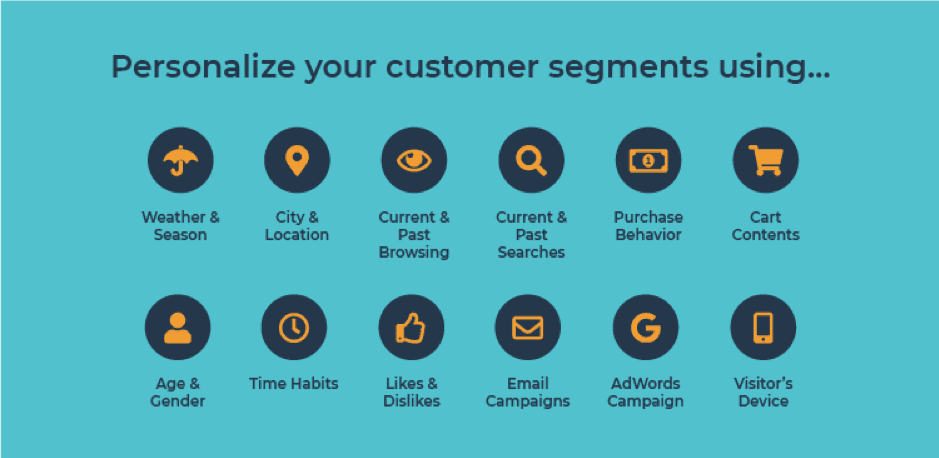 Image Source: smartinsights
There are numerous added benefits of having a segmented list of audience or email subscribers, such as:
More organized and aligned emails to be sent
Different content for different people
Saves time in searching the audience
Cater to different needs of all segments
Prioritize your goals based on segmented audience
#5. Nurture Your Leads In The Right Manner
The process of nurturing leads has infinite duties. You cannot say enough as you never know till when you have to nurture the lead till it becomes a customer. Companies feed different types of content, referrals, coupons, offers to convert the lead. It takes a lot; however, once you have the clients, it's all worth it!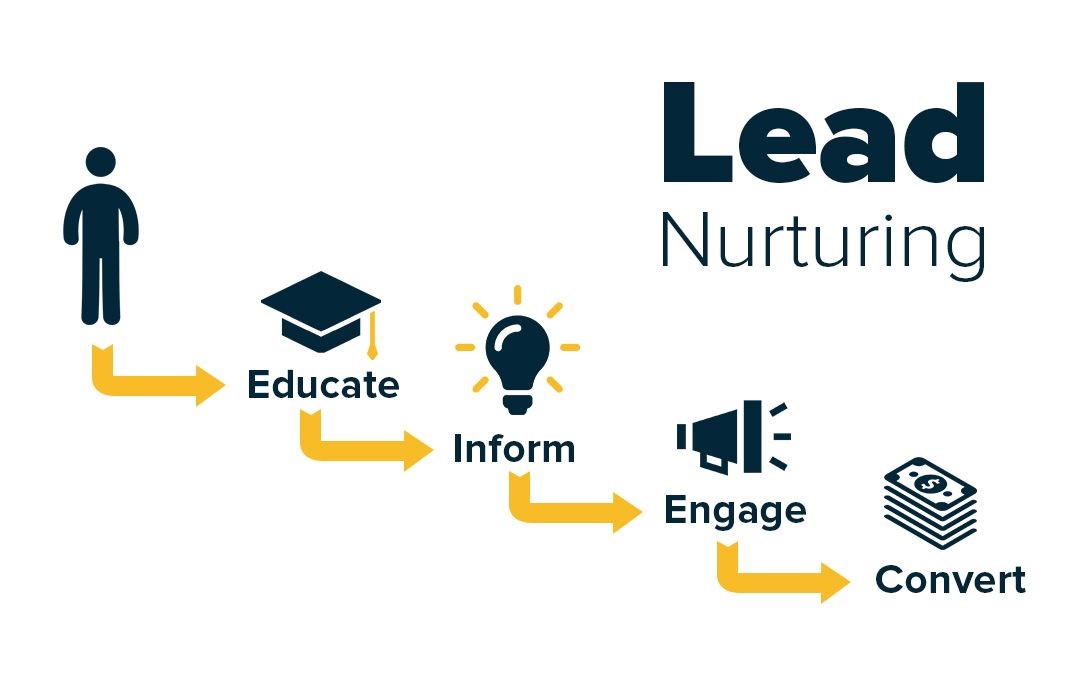 Image Source: getgist.com
Some of the benefits leading nurturing has for marketers are as follows:
Obtain the trust of the nurtured leads
Avail long-term customer base
Improve team focus and productivity
Build up competition for other brands
Increased sales and profit margin
Concluding Note
Email automation is gradually growing as it helps brands hold onto marketing even when they are not physically present. Keeping these factors in mind, you are sure to get quality results.