Are you thinking about how to get more audience open your email?
Well! That's a prevailing thought most of the email marketers have, and it's quite apparent also. Other metrics such as click-through rate, response rate, etc. rely on the open rate. If people don't open your emails, then there is no question of any further action taking place. Hence, it becomes essential to have effective strategies that will keep the email open rate moving upward in the statistics graph.
It may sound that sending an email is not a big deal. However, success from it comes when you implement the right strategy in the proper context. Before getting started with email marketing, marketers must have a clear understanding of their purpose and objective. They must know well why are they sending emails and what are they sending to whom. Knowing the answer to these questions in the first place will make the job easier. If you want successful open rate, then having a good email technique and market knowledge is a must.
Let's go through 13 best practices that can guarantee the better performance of your email campaigns especially with regards to open rate.

Target the Right Audience
It is important that you know whom you are sending emails. Every customer is not the one for your business. Hence, you need to segment your targeted audience and approach them only. Often, your emails fail to perform because you send them to a wrong customer. You need to categorize your data based on demographics such as geography, industry, and so. Then, develop a list of prospects that are likely to hear from you or need your products. Also, you can make use of social media channels to identify new customers and explore new opportunities that fit into your business model.

Keep Your Email List Clean
The response rate and open rate of your emails greatly depend on the data you use in them. A right message sent to the wrong address is likely to fetch no results. Therefore, make sure to check the quality of your email list before initiating email campaigns. Moreover, your old email list might not be ideal for use to target customers in the present. As contacts keep on changing, and you must keep your list up-to-date and valid to match existing customer profile. Hence, when you sent quality content to the right address of the opt-in subscriber, the open rate of emails is likely to increase.
If you purchase an email list, make sure that the vendor updates and validates the database regularly. Ask for a recent and active list of contacts. On the contrary, if you develop your list of targets, then don't forget to clean it on a regular basis. The fresher your database is, the better will be the performance of your email campaigns.
Don't Settle for One Email
Everyday people's inboxes receive too many emails. Hence, the chance of your emails getting lost in the crowd increases, causing a decline in the open rate. Moreover, if your email campaigns reach the reader inbox on a bad day or at the wrong time, it may affect the open rate of emails. Too frequent emails are not advisable. But sending emails twice is not bad. Your initial campaign may fail to capture attention. However, when you send it for the second time with a different subject line, the audience who missed the previous email might open it this time.

Send Only Relevant Emails
What is the use of dumping irrelevant and out of the context emails? If you do so, you will end up witnessing low open rates of your emails. Know what type of content your audience wants to receive and craft your email accordingly. Catchy subject lines won't work if the information inside is not what the readers want. Get to understand the demand of your target audience and cater to them so that your emails turn out worth opening.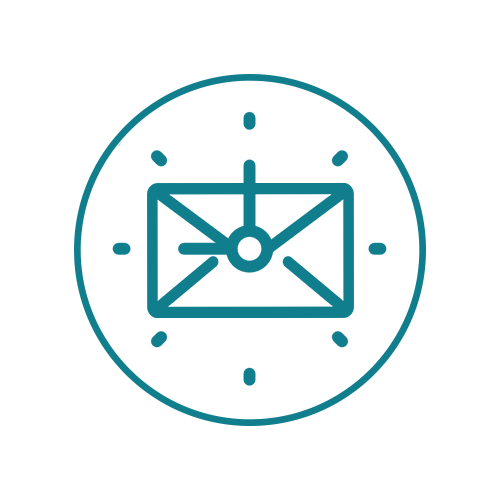 Make Sure Your Email Timing is Right
No matter how engaging and useful your email campaign is if the time is wrong nothing works in your favor. Hence, check the statistics report to find out which time of the day and which day of the week is ideal to send an email. Your motive is to catch customer attention. And to do so, you should use that time when they are most attentive in going through the inbox.

Add Customer Issues
Your emails should serve as an answer to their issues or concerns. The best way to drive your readers to open your email is to address their pain points. If your email has something to offer like a new product or an exclusive offer that help solve any particular issue of the customer, they are likely to go through your campaign.

Build Credibility and Trust
If your audience can't trust your brand, why will they open your emails? The logic is simple yet alarming. Bombarding their inboxes with generic emails is likely to work against your brand reputation. As a result of which people start doubting your credibility as a brand and as an email sender. So, avoid breaching their trust by sending content that is not relevant to your targeted audience and their business. If you do so, they might send your emails to spam box or may even opt-out from receiving future communication.

Use Social Media to Connect with Targets
Emails should not only be the only medium of communication with your contacts in the mailing list. Try building relationships on other platforms like social media. You can connect with your targeted audience outside of the inbox set up through social networking. Include them in your social network, follow them, like, share, and comment on their posts. Therefore, by doing so, you become familiar and make them aware of your business. So that next time when you send them an email campaign, you don't seem unknown to them, and they don't hesitate to open your emails.

Create more engaging content
If your email content is worth reading, customers will read it. Driving your readers to open your emails significantly depends on the quality of your content. Once your audience finds your content interesting, nothing can stop them from opening your emails. Hence, you need to invest time and money in creating compelling and informative content for your audience. You can research your targeted customers and then based on their preferences and needs go ahead with creating relevant content.
Be Relevant in What You Offer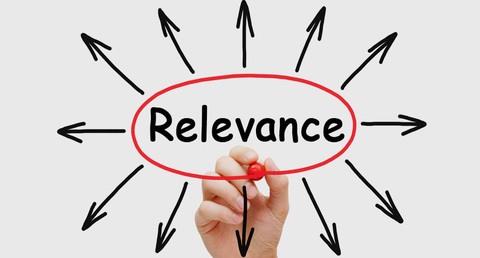 image credits:Episerver
For instance, if your customer wants software and you sent an email promoting hardware, it will serve no purpose. To trick a reader open your email, you need to cater to his/her requirement. You must know what service or product they are looking for and address them with appropriate offers. Perhaps late, but if they find your promotional campaign relevant, they will surely open your email to know more about your offerings.
Personalization is a Must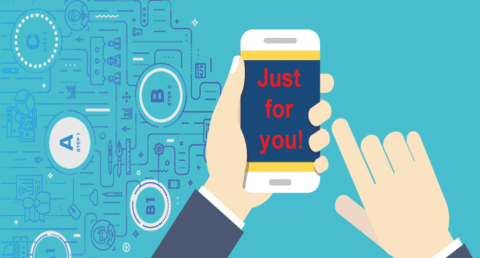 image credits:datamanager
Emails sent in bulk to a broader audience often fail to generate responses as people tend to ignore them. But when an email sent in the name of the recipient with a personalized subject line and content, it works. Every business differs from the other, and so their need. Hence, adding a personal touch to emails targeting a specific customer can increase its open rate. You can also refer previous conversations in your existing email campaign sent to the same person. The key to campaign success depends on knowing your customer well and offering them content that they can refer to and find helpful.
Align Your Emails with Latest Trends
Filling your email newsletter with generic information and monotonous sales pitch may annoy your reader. You cannot be too desperate to sell your products through any medium. A newsletter aims to offer valuable information to subscribers and helps you to stay in their mind. Hence, if you use it as a pitching forum, then you are likely to lose your audience. Try offering them content that delivers value such as industry latest happenings, current innovations, and similar information. Your emails should align with trends that are popular in the recent times.
Add Humor to Your Campaigns
image credits giphy
Who doesn't like humor? That is why business across various domains is taking advantage of people's inclination towards a humorous piece of content. You can be funny by including humor element to your email. It can work well in improving open rates. Be it the subject line or the presentation of an offer; humor can be in any section of the campaign. Till the time it makes people smile, you are going to be on the beneficiary side.
Email marketing is not rocket science that marketers may find challenging. With a proper understanding of the techniques and robust email strategies in place, generating positive outcomes becomes seamless.
However, if you have any other strategies that worked well for your business, do share with us.