[vc_row][vc_column][vc_column_text]"A small list that wants exactly what you're offering is much better than a bigger list that isn't committed."
– Ramsay Leimenstoll
Do you wish to boost your email open rates, increase the email click rates, and reduce the unsubscribe rates? Well, then email segmentation is the right choice for you. It can help to improve the impact of your email marketing campaigns. Generally, the wise marketers of any industry know the importance of email list segmentation. About 82 percent of marketers have claimed an increase in the open rates of their emails through personalization. However, to our surprise, 70 percent of companies still do not use it for their campaign.
Before we begin to understand this any further, let us first pay attention to the actual meaning of email segmentation.
What does Email Segmentation Mean Exactly?
Email segmentation is a concept that is used by marketers to send emails to a highly targeted audience by segmenting or dividing the contact list into different groups based on the priority and stage in the funnel.
To segment the email list, marketers look for specific traits that show the difference in the groups, respectively. This also assists in choosing the right content for each individual to increase the conversion rate. To make the most out of the email marketing campaign, email segmentation is much needed.
Since every business works differently, so does their way of segmenting the email list. We have listed a few fundamental ways that will help you segment the email list in an organized manner and effectively.
segment the email list in an organized manner and effectively.
Email segmentation software: To begin with, you will require an email service provider that enables you to create an email list that is well-targeted and organized by all means.
Page-Level Targeting: Secondly, you will require tools that let you create targeted email call-to-action forms for specific types of site visitors. It will let you add them to the right email segments.
Lead Magnets: Lastly, to make it more beneficial, you will need to create some lead magnets that will attract your website visitors to self-identify as belonging to one of your segments. Lead magnets are an excellent opportunity for you to utilize site visits.
What are the tools that we recommend for the role of email list segmentation?
As we talked of email list segmentation above in detail, we know its value for your business. Along with an email service provider, you will need different tools that will let you create different targeted email forms and use them for the right email segments. Let us look closely into the different ways that can help you interpret an email database for precise email list segmentation.
#1 Pay attention to newly added subscribers: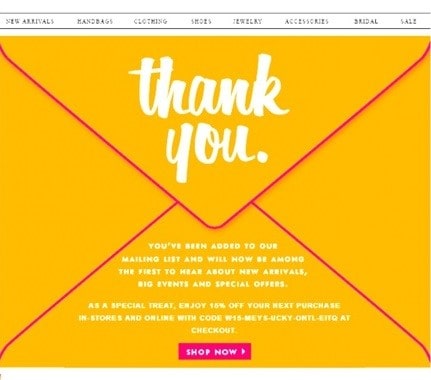 Keeping a balance is very much required for any business. Therefore don't merely focus on the already existing clients; instead, pay attention to the newly added subscribers or site visitors by noting down their email addresses and following up. Many a time marketers pull up a call-to-action form and take down their email details and do not approach them. This leaves a bad image of your brand, which you indeed don't seek. Instead, you can send them a welcome mail with a gesture of acknowledging their presence as a prospect. You can also create emails that should be sent to newly added subscribers from time to time to hold their interest in you. Also, you can send them informative details about your upcoming products and services. There are multiple ways to hold the attention of the new joiners, and you surely know the skill to it.
Don't just stop after one email; rather, convey your interest, and know theirs in all possible ways. You can design a structure for new subscribers to send emails at fixed intervals and take them through your brand as an experience. Whatever you plan to do with the welcome email, just make sure you are introducing the very best to the new members. This will help you in building a bond with them at much ease.
#2 Set your Preferences right: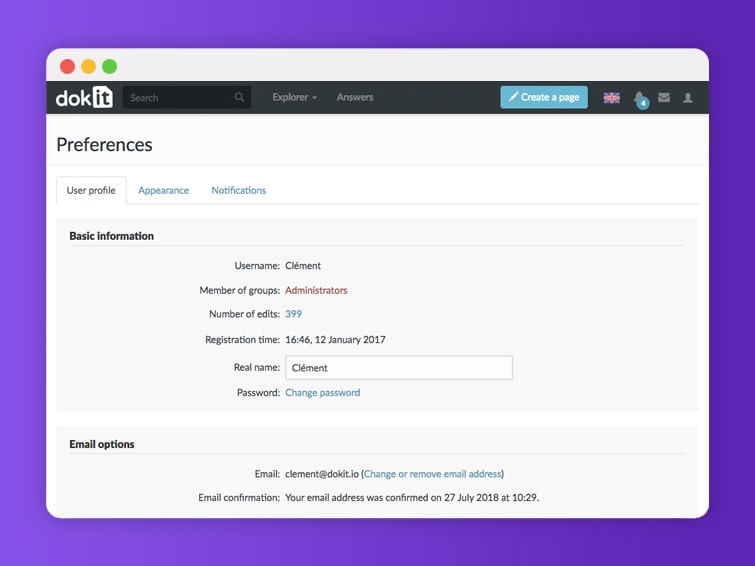 Before you rush the clients and prospects with millions of emails, ask them how regularly they would like to receive the emails and provide them different options to select the type of emails they are likely to be interested in. Many prospects enjoy reading an informative blog post, while many are only interested in promotional offers or product details. You can let your client decide their preference and take the command seriously.
#3 Follow their interests: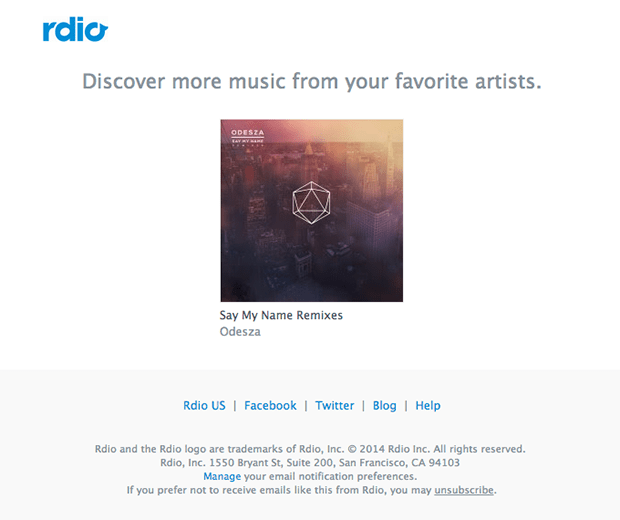 Catching up with the client's interest is the primary need of all. Make sure you follow what your client is interested in to make sure they are happy with your services. It will be easy for you to segment the email lists and send emails accordingly by following their interests. For instance, Rdio uses the customer data to create an email list based on your choices to recommend you better options in the future.
#4 Segment with location: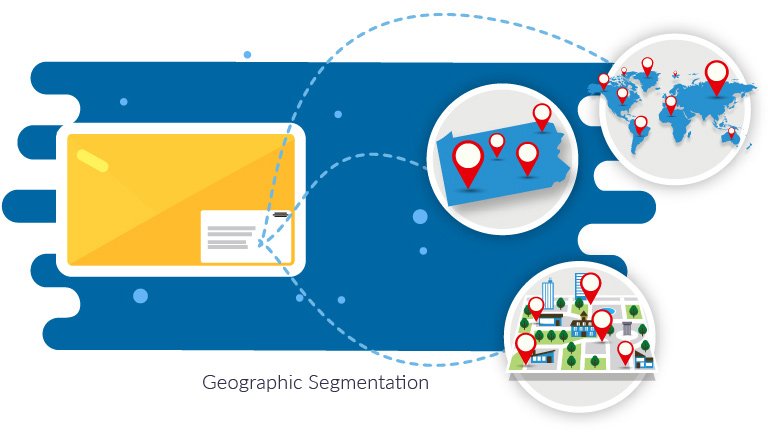 It is crucial to segment the list on the basis of the location of your prospects as this helps in organizing the email content, respectively. In case you have a product launch at one section of the demographic location, it is not necessary to speculate the emails at every corner of the world. Instead, segment your email list on the grounds of demographic location. This way, you can send dedicated emails to the audience of a specific location. In a scenario of any events, you can do the same.
#5 Alert the sleeping prospects: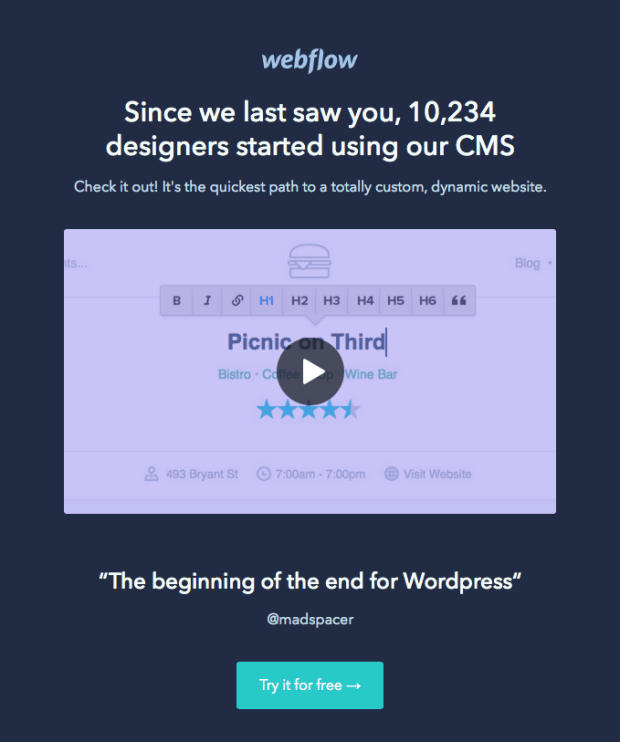 At times, the subscribers have lost touch and become inactive for a while. If you have a segmented list of less active or inactive members, you can remind them to take the next step from time to time to keep them engaged. You may find subscribers who show interest and seem keen in the beginning but very soon stop responding. For such prospects, make a strategy to channelize their attention in the right way. You can send out an objective-centric email for prospects who have not been active to check if they still hold interest in your venture.
#6 The Abandoned Forms: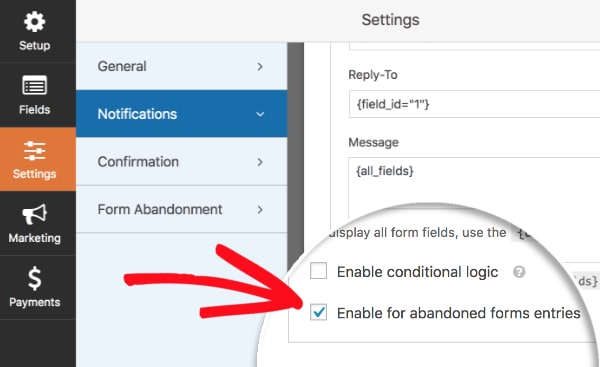 There are site visitors who began filling up the form on your website but left it undone. In such a scenario, you can recover these visitors by sending them an email to remind them to finish the process of form filling. This would automatically hint them to go back and do the needful.
#7 The Incomplete Purchase: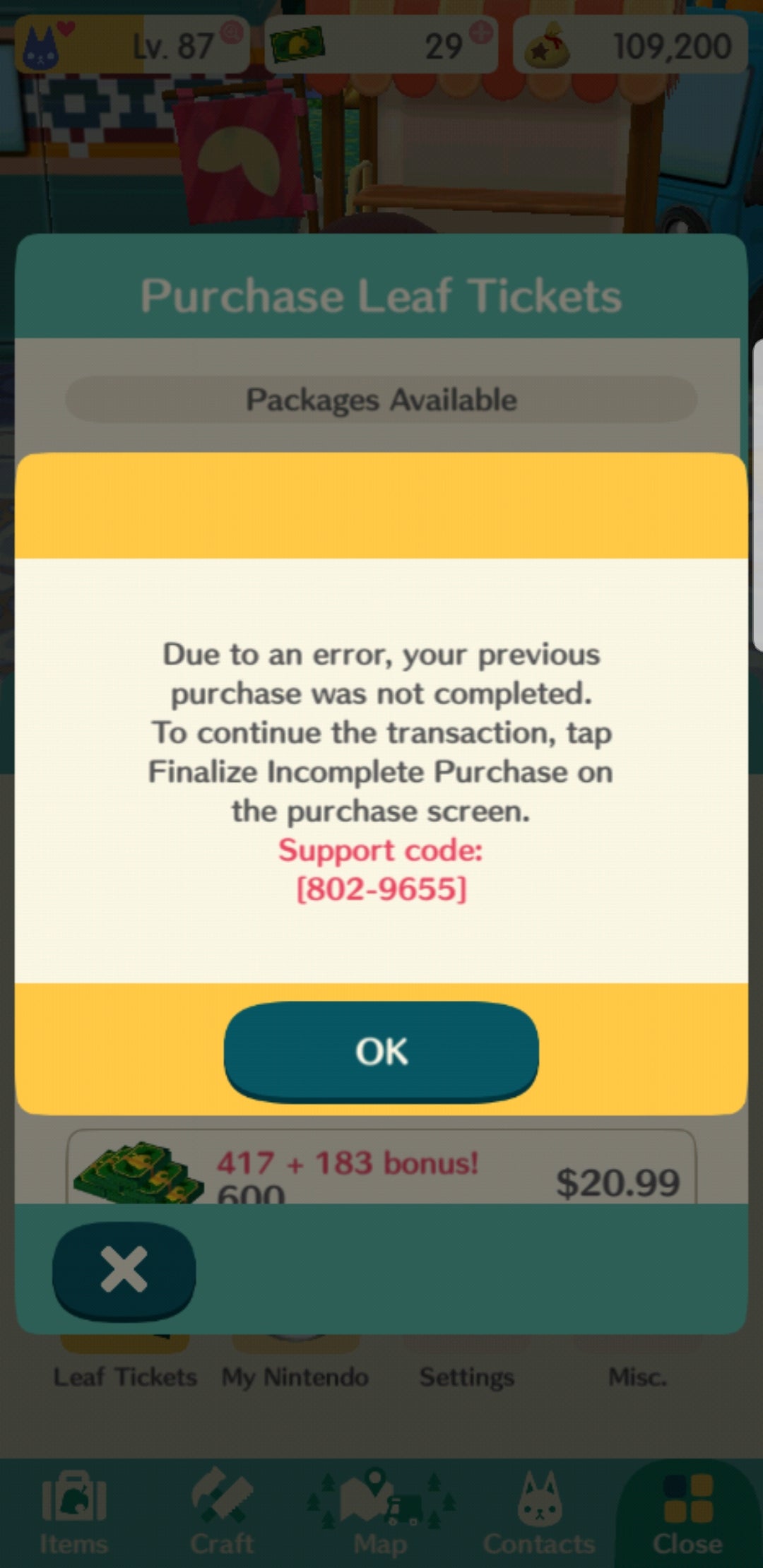 At times, your prospects forget to complete the purchase they were supposed to make. To retrieve them, you can launch a win-back campaign. This will help in re-engaging the shoppers. You can create a call-to-action email that notifies the clients to finish half the left task.
#8 Track the Purchase History: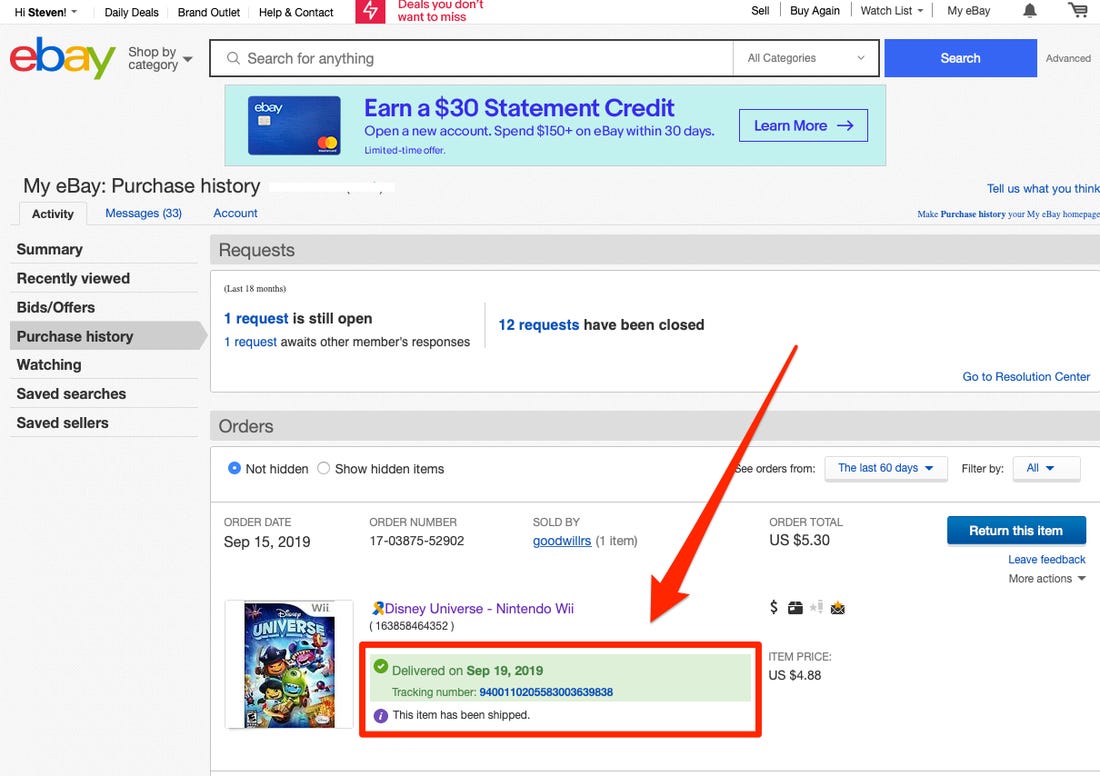 Being a marketer, you can use their purchase history for segmenting the clients. You can also divide on the basis of the amount spent by them on the purchase they made. Also, the promotional offers they responded to. If you have a vast range of products, then segmenting comes handy as not every prospect will seek the same product. Therefore, it is important to track the type and amount of purchase they made in the past.
#9 Stages of the sales funnel: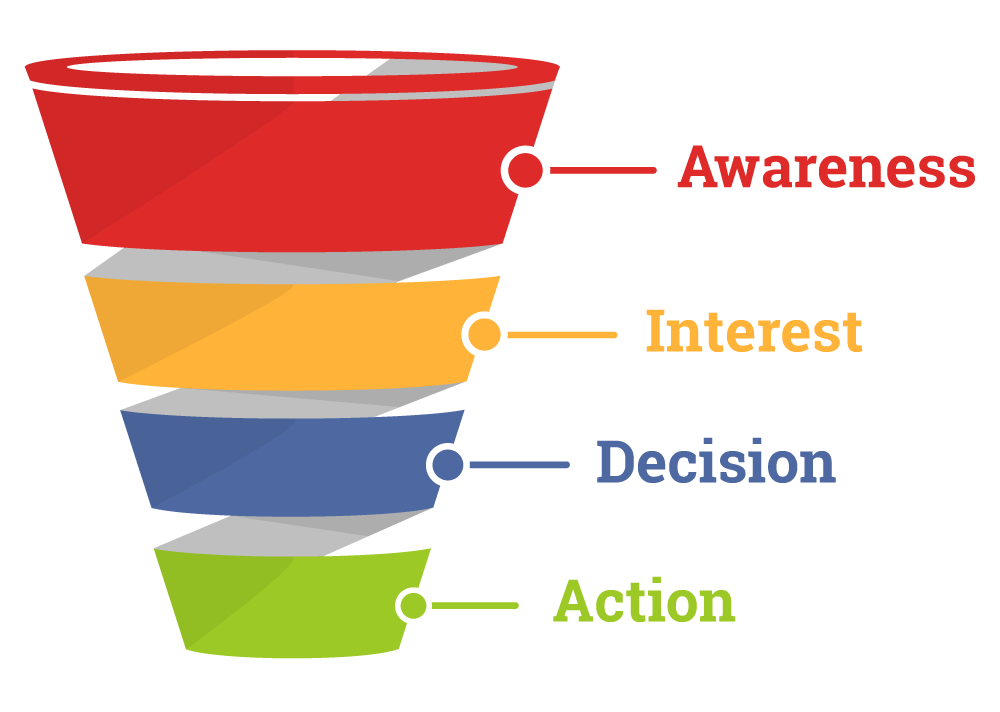 Every subscriber has different stages in the sales funnel. This helps in determining what kind of email should be sent next. Any new subscriber needs to be nurtured with quality emails. This can be done by presenting different content through the email marketing campaign and segmenting the email list accordingly.
Conclusion:
Email marketing is counted to be one of the most dependable ways to transform prospects into customers. If it is supported well with a segmented email list, it can add magic to a different level.[/vc_column_text][/vc_column][/vc_row]