Today's customers are well-informed about the changing market trends and are particular about what they want. Hence, now brands need to be more refined and targeted in their approach. Sending generic emails to all is not going to work. Instead, marketers need to create personalized and relevant messages for their audience. As a result, personalized marketing is gaining popularity among brands of all sizes across various industries. But when we talk about customized emails, the immediate need for segmenting the email list arises. To keep the messages relevant for a specific buyer persona, marketers have to segment their contacts. This segmentation is on the basis of different demographics, interests, preferences, and needs of the customer.
The significance of email list segmentation and personalizing emails have increased manifold. This is because the customer needs are unique, so one-fit-for all approach doesn't work anymore. There are multiple buyers with a different set of demands and expectations within the same email list. Hence, blasting all with the similar email content is nowhere going to generate responses. People are likely to delete or ignore your message if it is of no use to them. The overall impact of it will lead to least customer engagement. So, it's high time that if you haven't segmented your list or are not personalizing emails, you do it now.
We give you six reasons in support of why segmentation and personalizing are vital for the success of your email campaigns:
Segmenting List Helps to Increase Customer Satisfaction
There are millions of contacts in your database. Every customer is different and has different requirements. When you segment this vast database into various categories like buyer choice, preferences, interests, etc. it helps. By segmenting you put customers sharing similar preferences and needs in one group. Addressing this specific group with relevant offers and content generates more responses than otherwise. If you add a personal touch to this while taking care of individual demands within the group, it leaves your customers happy.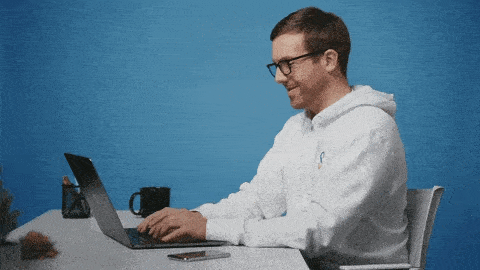 Sending customers content that is exclusive and meant only for them will help win customer attention and trust. It's not just about satisfying a single customer. That happy customer when shares the satisfying experience story with others, you get referral leads. Moreover, you get to sort which customer wants what and can address them accordingly through list segmentation. You get a clear view of what you need to do to improve customer experience. Hence, with more number of buyers, you are likely to see an increase in conversion rate and growth in the customer base.
Triggers Open and Click-Through Rates
People are likely to read those emails that they find interesting and useful. On a daily basis, different brands keep on crowding the customer's inbox. As a result of too much competition, there are possibilities that the reader might ignore your email. If this happens, your campaigns open rate and click-through rate (CTR) is going to reduce. Now, the question arises what you can do to boost the open rate and CTR of your campaign? The answer is you must segment the list and address each customer with a personalized campaign.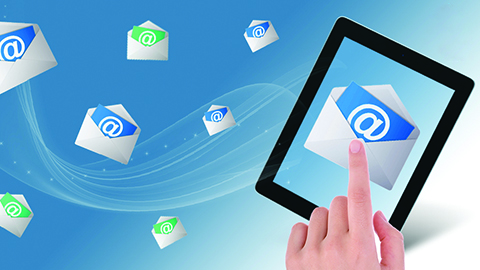 The easiest and the effective way to encourage your readers to go through your email is sending them something relevant. If you segment your list, then you easily get to know which campaign to create for a particular customer. Addressing an email in the reader's name is a great way to start with personalization. According to statistics, personalized emails receive 18.8% open rate in comparison to non-personalized messages which have 13.1%. So, including offers that the customer wants in a personalized email can help improve the open rate and CTR of your campaign. The moment they find something for them in your email, they will click and open it to know more.
For instance, if a particular customer likes reading your blog, you can send them more informative content. This will help in improving engagement with the customer. Also, you can even segment the list based on subscribers who aren't engaged with your content. By doing so, you can develop strategies for re-engagement.
Brings Back Lost Customers
With the power of list segmentation, personalized marketing, and re-targeting, you can get your lost leads back. You can recapture customers again. It's not that once you lose them, they are not going to return. This is possible because unlike earlier times, marketers don't send mass emails. Through segmentation of the database, email marketers can keep track of those who unsubscribed or who left without a purchase. Using this data, they can develop targeted emails and send them to re-engage.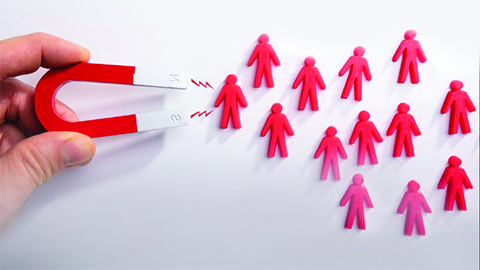 It is through list segmentation that you can initiate campaigns to target only those whom you want to bring back. Earlier, re-engagement was difficult as marketers had limited tools. They mostly sent generic emails to all. As a result, even existing customers would receive those messages which are of no use to them. It is with the introduction of automation tools that marketers now can set up automated emails targeting specific customers. Also, they can reach out to customers at the right time with a personalized message to win their lost trust back.
Nurturing Customer Relationships
Retaining the present ones are equally important. Email marketers often target campaigns to gain new subscribers and increase customer base. In doing so, they forget to nurture the relationships with their existing customers. The process of getting new customers can be time-consuming, and you might not see immediate results. However, retaining your present customer's trust will help strengthen their loyalty towards your brand. Also, their referral to others will speak for your brand and people will start taking your business seriously when a loyal customer will promote. Even statistics show that existing customers convert 5x more than new ones. So, you cannot afford to miss an opportunity to engage with them and build strong relationships.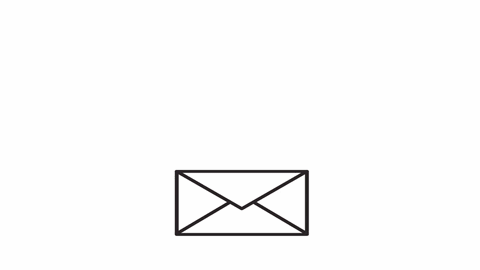 Here, list segmentation can help you achieve your objective. When you segment your list based on similar interests customers share, you can create personalized emails and target them on their special day. Like the way you set up welcome emails for new subscribers, you can send discounts coupons to make the client happy or wish them on birthdays. When you have a segmented list, you can seamlessly personalize campaigns and approach your audience at the right time. If you can impress your customers who have been loyal to you for years, your revenue is likely to grow. That is why DemandGen reports that 53% of marketers have noted that personalized communication with present customers has significantly improved income.
Advanced Segmentation Increases Revenue
According to Campaign Monitor, marketers say that they have seen a 760% increase in revenue with segmented campaigns. It means that segmenting your email contacts is ultimately a great idea to start with when you plan for email marketing.
When you segment customers by job title, gender, location, purchase history, and other factors, you get to go personal with campaigns. You can address their interests and craft messages accordingly to impress your subscribers. Once lucky to draw their attention, there is no looking back with your email open and click-through rates.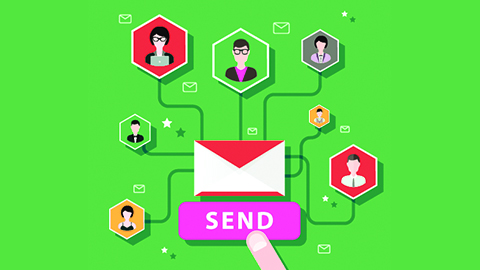 The ultimate objective when you send personalized campaigns to contacts is to generate leads. Hence, forwarding relevant content to customers is vital to convert them into paying customers. This is because customers will open your email and show interest in your brand only when they find your campaign worthy for their business. So, before going ahead with email marketing, segment your list to successfully reach interested customers and pitch them with a personalized campaign.
Sounds more work? Nothing to worry.
The very thought of list segmentation and developing personalized campaigns may put marketers into stress. That's because with more work comes more responsibilities that are time-consuming. Developing email strategies and simultaneously working for segmenting contacts can be challenging for many marketers. But before you start assuming too much, let us inform that automation and integrations can make all these tasks easy.
Are you surprised?
Well! You shouldn't be because today technological advancements have made marketing operations efficient and faster than before. You can seek help from email service providers or can invest in automation tools that can help segment list as well as send triggered emails. Also, you can pre-schedule your email campaign using email automation tools. From welcome emails to reminders, purchase status, birthday wishes, and promotional emails, automation can take care of everything.
For instance, you can set up an alert email for an existing buyer to remind him for repurchase. Also, when someone places an order, you can set confirmation email for the same. The tools will automatically forward emails as per the schedule and reach the right inbox on time.
From statistics to industry experts, every proof speaks in favor of email list segmentation and personalization. If you are a B2B or B2C marketer and want your emails to perform, you must not ignore the importance of well-segmented data. It helps generate responses, drive engagement and increase ROI, making your campaign a success.