[vc_row][vc_column][vc_column_text]Technology has always been the backbone for businesses. From creating new opportunities to improving efficiency, technological advancements have helped businesses both B2B and B2C alike. Today, Artificial Intelligence (AI) is one such technology that's creating a lot of buzz in the digital world. As digital marketing is gaining momentum and has doubled its worth over the last five years, the importance of data that is being generated has increased manifold for companies. Now, businesses are investing in technologies like AI that can help them make sense out of the vast data to improve marketing and sales operations.
The influence and the impact of AI are gradually taking over every industry. The use of AI-driven tools and applications is increasing in number in the B2B space. Marketers are making the best use of machine learning algorithms for building effective marketing campaigns that can boost ROI. However, the true potentiality of AI in B2B marketing is still not adequately explored. Here is the list of some four possible areas where B2B marketers can implement AI for successful results.
AI Centered Blockchain System
The decentralized system of Blockchain technology is opposite to the present centralized system of operations that businesses are still using. Within the decentralized database architecture of Blockchain, any action takes place only when all the parties involved give consent. A single authority is not enough to get the operations done which makes Blockchain much more secure, transparent and viable for businesses. That is why gradually companies are embracing Blockchain into their existing systems.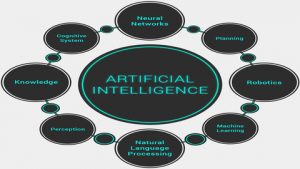 In a B2B supply chain, the flow of information takes place between the buyer, seller, and the logistics provider. Each point of contact holds a large amount of data that needs to be synchronized for efficient supply chain functioning and management throughout the process. However, the task to synchronize vast flowing information is not easy as at different levels there are a different set of rules, policies, and bindings that makes data handling, storage and transfer a challenging task. But with the implementation of Blockchain, B2B networks are more organized and work systematically. The distributed ledger structure works great in the B2B industry as enables secure and auditable record-keeping within the supply chain network. This, in turn, improves information visibility and makes the information available to multiple parties within the same B2B network. With Blockchain, information flow is decentralized, and every party in the same network can access and track data, bringing transparency in supply chain operations.
The potentialities of Blockchain are immense in the B2B marketing field. Not only it offers a decentralized network but also addresses security issues, privacy compliances, data ownership, and attribution. Now when talking about technology, one cannot ignore the possibilities of artificial intelligence (AI). Already apprehensions are going rounds about the possible merger of Blockchain and AI. Even in the B2B marketing space, use of AI centered Blockchain technology is worth a try. Both technologies complement each other's expertise. While Blockchain ensures secure data authenticate, sharing and execution, AI helps to assess that data to bring out insights. A combination of the two technologies will surely help B2B marketers as it will help them access data freely and derive real insights from it without having to go through intermediaries like agencies to reach customers. They can be a part of the same network and directly communicate with the audience.
AI Supported Predictive Analytics
Today, companies and especially B2B marketers know the enormous richness and potentiality of data for their business. That is why they are taking full advantage of the technological innovation to extract valuable insights from their data and generate business out of it. When talking about data, we all know the impact and value of Big Data in the decision-making process. Be it marketing or sales operations without the right customer data; companies fail to explore opportunities.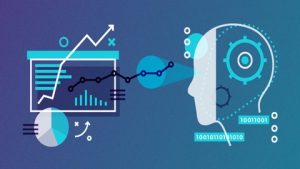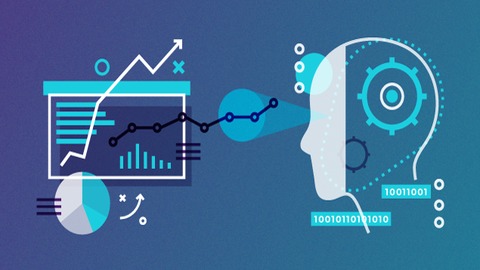 With predictive analytics, companies can now analyze and extract value out of data collected from multiple sources. That is why in the present business scenario predictive analytics is the real asset. The expertise of predictive analytics can be further enhanced with the integration of AI. Over the last few years, AI has come a long way empowering computers to think and work like humans. The machine learning capabilities of AI is making the technology even more effective for business.
In the field of business, predictive models help companies harness the power of historical data to understand customer demands, choices and preferences. With AI driven predictive models, the predictions can be more precise and accurate. B2B marketers can merge the two technologies to derive insights in real-time and develop campaigns accordingly to get better responses.
AI-driven Personalized Campaigns
If you are a marketer, you can very well understand that personalization is the key marketing tactic. It helps to build relationships, drive engagement, encourage brand loyalty and in short engages the customer. Tailoring campaigns with content, product and approach specific to a particular customer help win their trust and grab attention.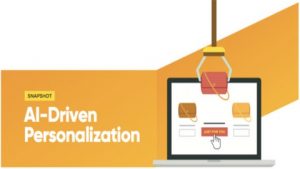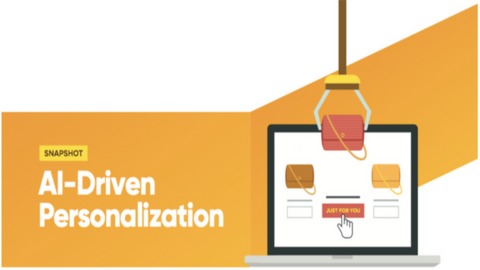 Technology like AI has been in recent times encouraging personalized B2B marketing campaigns. Even in the future, technology is undoubtedly going to play a significant role. Considering the use and scope of AI, marketers can think of leveraging AI more into developing personalized campaigns. With AI, marketers can get a unified customer profile view, understanding each customer at an individual level. Having proper knowledge of changing variables of a customer persona can help marketers craft campaigns accordingly. It's not just about having data to reach customers. Marketers need to have the right data that gives them complete insight into the buyer's profile. From real-time location to behavior and purchase patterns, AI can provide every detail to help target customers with a personalized campaign.
Artificial intelligence can help build effective B2B marketing strategies leveraging computers that can solve problems, understand patterns and draw the right conclusion from customer data. With AI-driven solutions, marketers can deliver personalized customer experiences to improve business outcomes.
Scoring New Leads
Often marketers focus mostly on nurturing existing customer relationships. However, they forget to put extra effort into acquiring new customers. Businesses that are keen to improve their position and establish their worth in the marketplace must not stop generating new leads. Scoring leads that are likely to convert should be a continuous process, and marketers should not refrain from it. In this respect technology that can help marketers in scoring new leads is the machine learning algorithm. AI's capability to combine data from various sources and put business intelligence to extract actionable insights make it the ideal tool for marketers in their strategy to generate new leads.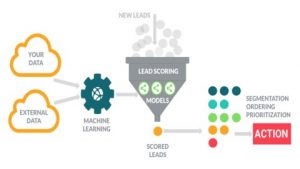 AI as a precision searching tool analyzes Big Data to point out potential leads that will convert into sales. Especially with account-based marketing, AI is likely to prove most beneficial as it will help marketers to find and target priority leads and promising customer accounts. AI-driven technology is already available for use in lead generation. Marketers just need to integrate AI into the present business solutions to unleash the many benefits it offers.[/vc_column_text][/vc_column][/vc_row]