In the recent past, social media channels have undergone a massive transformation in the field of marketing. It's no longer just about existence that marketers use social media for. Today, social platforms serve many purposes, helping brands to get much-needed attention and recognition.
Businesses need to focus more on building powerful social media strategies to stay ahead in the competitive landscape. Thanks to digitalization, customers are just a click away and so are the brands. Moreover, your presence on such worldwide platforms keeps you under the direct scrutiny of customers and competitors at all time. Hence, failing to stand up to any expectation can cause you a lot. Therefore, businesses must invest their resource and expertise in better engaging with the audience.
To be a winner, you need to follow these ten steps and master the art of social media marketing in 2018:
Have a Clear Goal
When you embark on your journey to leverage social media for connecting with a broader audience, you need to have a clear picture of your marketing and communication goals. The very reason for you to leverage social networking is to spread brand awareness, improve visibility and boost sales. Hence, if your purpose for the same is clear and you know how to align strategy with these goals, your attempt to communicate with the right prospect through the appropriate channel never fails.
Understand the Role of Each Social Media Channel
There are multiple social media channels available. The role and purpose of each platform may vary. Not all the channels are fit for every business type. For instance, Twitter, LinkedIn, etc. are ideal for B2B companies. However, Instagram, on the other hand, doesn't seem perfect for promoting B2B products and services. It goes well with B2C organizations.
Hence, considering all the social media options are same will be your biggest mistake. Your strategy for Facebook cannot be the same when you are promoting your business on LinkedIn and vice versa. While selecting the social media platform to promote your product, you must thoroughly understand what role of every channel will play in your social media marketing strategy. Use only that platform which fits your business model and seems ideal to target potential customers in your targeted industry.
Know What Your Competitors are Upto
The smart way to improve your performance is to learn from your competitors. Know what your competitors are doing on social media channels to build a network and draw customer attention. Looking at what the big names in the industry are doing as part of their social media strategy can help you learn a lot. By doing so, you can refrain from committing mistakes and work on what best can be done. Analyzing your competitors can help you understand how your consumers are reacting and what they like the most. Based on such observations, you can build your strategy that ensures maximum success with social media marketing.
However, make sure the reference you take should be from the company same as yours. It should be similar to your business in terms of size, targeted audience, and structure. Every business is not on the same page but what you can learn is the strategy they implement and try them for your business to check what works and what not. It is good to learn from others mistakes and success. But, you should use that only as reference material. You should not copy ideas from your competitors. Instead, use their story and add your uniqueness to it to start something fresh.
Credits : Giphy
Target Relevant Audience
Everyone focuses on getting as many followers as possible. But social media marketing is not just about that. It is great to get traffic and more people following your brand's social media page. However, the tactics don't work in the business world. It's not just about increasing followers on your social media profile. You need to ensure that the followers are relevant to your business that is only when your efforts seem useful.
Go back and look at your follower's base on social media and see how many of them do actually belong to your targeted list of audience. When you have a specific group of people to approach, then your campaigns should aim only them and not everyone. Hence, study the market and identify your potential customers and frame your social media strategies accordingly. You must know whom you are targeting and where will you find your audience so that you can channel your social media campaigns in accordance. For instance, if you want to reach decision-makers of a company, LinkedIn is the best place. On the other hand, you can reach company employees on Facebook and specialists on YouTube. Hence, based on your audience type you must opt for the right channel for marketing your business on social media.
Offer them the Best You Can
Social media platforms have a vast coverage. It is because of such platforms that users from every corner of the globe come together to interact and network. Hence, until and unless you give them some good reason to follow you, they won't. There are competitors in the market fighting for the same place as you are. Therefore, if your brand doesn't provide something that addresses customer concerns, they won't take an interest in your profile. Thus, the products you promote or the content you share should serve some purpose.
Offer them educational content, listen to their queries, provide an appropriate solution, and they are very much likely to follow your brand's social profile. The effective way to encourage more people to follow you back on social media is to offer them the resource that solves their business challenges.
Credits : Giphy
Select the Right Content for the Right Channel
The importance of content is undeniable when it comes to driving customer engagement. Your online reputation greatly depends on the type of content you share. Be it your website or social media profile, selecting the right material that your customers would like is essential. You cannot post anything. It's necessary for you to understand and know your buyer persona and develop content accordingly.
Even your content type depends on the platform you use. For instance, if you are using Facebook to build a network or promote your brand, you need to publish informal content that followers can relate to. On Instagram, you need to use visual content whereas on LinkedIn post blogs that highlights your expertise and knowledge. Based on your targeted customers as well as the platform you use, your content strategy will vary. But one point is common in all the cases that your content must have engaging elements and should be informative. Also, remember to use attractive images, infographics, and videos to make your messages even more appealing.
One more significant thing is that don't forget to make use of proper hashtags as these are vital in increasing your post visibility to a larger audience.
Have a Video Marketing Strategy Handy
The consumption of visual content is increasing rapidly. According to the Hubspot, about 55% of people pay more attention to videos than any other type of material. This trend of preferring videos more is not only common with B2C consumers. Even B2B executives prefer watching videos rather than reading the text. Within the duration of as short as 60 seconds, a video is capable of drawing many attentions faster than a post of 1000 words. That's the magic and impact of video marketing today.
Sharing video content on your social media profile can help get more followers, likes, and share than any textual content. Videos are easy to consume, share and understand. That is why marketers across various industries are using video marketing tactics to promote their business.
If you think that creating videos can turn out heavy on your budget, then use free tools and software. Making videos using mobile phones and apps are other options. Remember video Is in trend and aligning your strategies with it will only benefit you.
Communicate and Respond
Social media channels are an interactive forum. Only creating a brand page and publishing content there won't help you or serve your purpose. Your activeness on social media will make your presence felt. It is you who will have to handle the profile and act as the brand's voice. Hence, as a representative of the brand, you will need to answer customer questions or respond to comments. You have to engage with the audience and interact with them as much as possible.
There will be times when negative comments along with positive ones may line up on brand's page. It might make you conscious but remember that you should be prepared to handle any situation. You can participate in group conversations, share and comment on other's posts, and conduct polls to interact with your audience. It will help you to win customer trust and increase brand loyalty.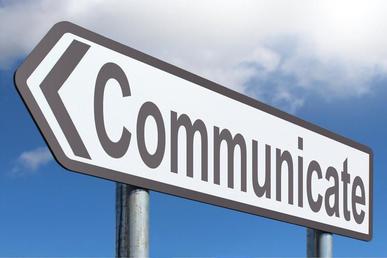 Track Your Social Media Metrics
Everything on social media is trackable. From traffic to engagement rate, specific tools are available using which you can measure all these metrics. Moreover, most of the social platforms have their analytics tool that gives insight into the performance of your social media profile. Also, you can track how much website traffic comes from content you share on social media.
Hence, when you put effort into any marketing strategy, you must track its effectiveness and measure its performance. By doing so, you can identify where you are lacking and what you are doing well.
Keep Innovating and Experimenting
Innovation is a continuous process. The more you innovate, the better you progress. The philosophy is applicable in the social media world also. You need to experiment with new strategies and try to do differently than what others are doing. If one approach doesn't work for you, don't limit yourself or take a step back. Analyze the market and what customers are consuming more and based around that develop unique strategies that keep you going.
Now and then, new social platforms are coming onto the market. So, try to utilize them to expand the reach of your social media marketing campaigns. Even existing social media channels keep on updating their features. Make sure that you keep track of all these developments so that you can use them in growing your business.
Start Now!
That was a simple but easy to follow guide for all the marketers out there. If you can follow these steps, then there is no looking back for your social media reputation. You can not only build your profile but also strengthen its position in the market through proper marketing initiatives.
If you have any strategy to share, then let us know. We would love to hear from your and learn more from your experience!.